When a hotel is this grand-looking and the vast parkland surrounding it is as pristine as a highly filtered photograph, you know you're in for a one-off experience. Just 20 minutes from Dublin Airport (the prize includes air travel) lies this intriguing 250-year-old estate. Once home to the aristocratic FitzGerald family, the house tells many stories about its dramatic past (rich in romance and politics), and the many artefacts and antiques stuffed into its vast footprint, and details such as the original hand-painted wallpaper, give a wonderfully nostalgic feel.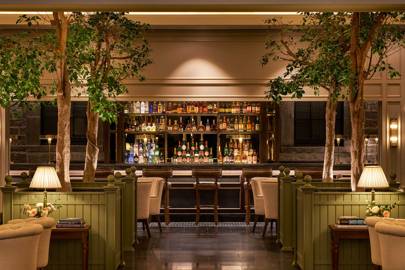 It's got heaps of soul, which is what makes it one of Ireland's most treasured landmarks. But it's also very recently had lots of money poured into it too, by the clever people at Fairmont (The Savoy in London or The Plaza in New York). After a multi-million-euro, two-year overhaul, The House and its spectacular grounds are looking as fine as ever and are ready to welcome back visitors this summer.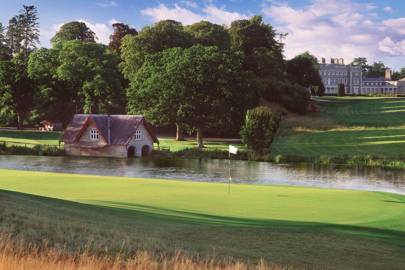 The winner of this prize will be hosted for two nights, with a guest, in a Fairmont Balcony King bedroom, which looks just as it sounds, with an extra-large bed and cherry-on-top balcony looking out over the manicured, stripey lawns. Breakfast is included each morning at newly added restaurant The Morrison Room, an extremely elegant space where classic Georgian design is the backdrop to full-throttle, high-end dishes and service. It's set to be one of the country's most sought-after smart dining experiences, which is lucky as you'll get the chance to enjoy a supper here as part of your prize too.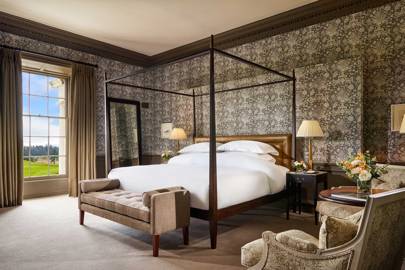 By day, explore the ancient woodlands, the lakes or the meandering river by bike (they're free to use) and then pop back to make use of the spa & wellness area – perhaps a dip in the pool or a Margaret Dabbs pedicure or Aromatherapy Associates facial. Enter now to be one of the first people back through this legendary hotel's doors, smug in the knowledge that you'll be fully looked after for 48 hours.
This competition closes on 23 September 2021.
To be in with a chance of winning, answer this question:
What is the name of Ireland's highest mountain?
For a clue, visit our guide to amazing things to do in County Kerry, Ireland
Like this? Now read:
10 Amazing Things to do in… Dublin
The most beautiful restaurants in Ireland