The UK's traffic light system for travel was first announced back in May, with green, amber and red lists all meaning different rules for travellers returning to the UK. However, on Friday 16 July it was announced that new rules would apply to people returning from France; this has since been unofficially named the amber plus category. Here's what it means, and how it works.
What is amber plus?
Since Monday 19 July, UK citizens who are fully vaccinated do not need to quarantine at home on return from an amber list country. This rule was brought in as most of the UK adult population has now received both doses of a vaccine, and are at a lower risk from Covid. At the time of the announcement in early July, transport secretary Grant Shapps said: 'As we continue with the domestic unlocking, it's only right we get people travelling again – whether that's for business to help create jobs, overdue holidays or reconnecting family and friends. However, protecting public health still remains our priority and we will act swiftly if action is needed.'
Eight days later it was announced that this change would not apply to those returning to the UK from France, and arrivals from the country would have to continue to quarantine in their own accommodation for 10 days (shortened to five if they use the Test To Release scheme) and complete a day-two and day-eight PCR test, regardless of vaccination status. According to the government's website, this is because of the 'persistent presence of cases in France of the Beta variant, which was first identified in South Africa'.
Following the announcement, health secretary Sajid Javid said: 'We have always been clear that we will not hesitate to take rapid action at our borders to stop the spread of Covid-19 and protect the gains made by our successful vaccination programme.'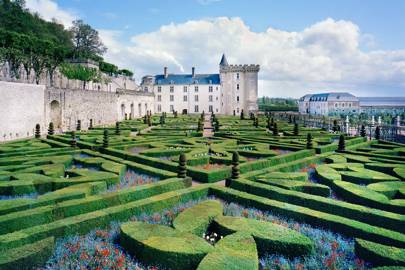 Will Greece or Spain be added to the amber plus list?
Currently, only France is on the so-called amber plus list, but there have been rumours that other countries with high Covid rates could be added to the list at the next travel review – namely popular tourist destinations Greece and Spain. We won't know whether this will be the case until an announcement is made, but as it currently stands, many believe it seems unlikely.
Will France be removed from the amber plus list?
Following much confusion, some have speculated that the rules will be scrapped altogether, with France moving back to the amber list at the next travel review.
For now, it's fair to say that no one really knows what will happen and, as we've seen multiple times, the traffic light system can change at the drop of a hat. We recommend checking government and local advice before travelling, and purchasing good travel insurance with Covid cover that is appropriate for the destination you're visiting.
Like this? Now read:
Amber list countries: Full list of destinations
Vaccine passports for travel: everything you need to know
Green list countries: Which destinations are included in the latest update?