Travel for English residents resumed following lockdown, using a traffic light system from mid-May 2021, but do the same rules apply for those in Wales? Here we look into the travel rules for Welsh residents this summer.
Can I travel abroad from Wales?
Yes. Wales will be following the same traffic light system as England and the rest of the UK. A spokeswoman for the Welsh government previously said that while Wales is responsible for creating its own traffic light system for travel abroad, it is also aligned with the UK government.
Welsh First Minister Mark Drakeford said during a statement to Welsh parliament: 'Because the vast majority of travel is via England, it is untenable for us not to do the same thing.'
For further details, here's more information on the green list and amber list countries.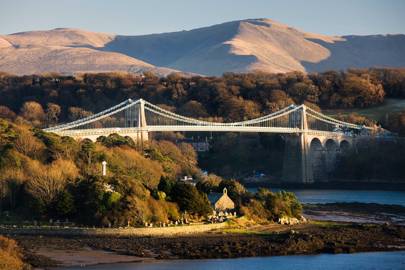 Can I travel to England from Wales?
Travel between England and Wales has been allowed since Monday 12 April 2021, following the strict lockdown at the start of the year. Residents of both countries are free to travel across the border and, since Monday 19 July, can visit bars, restaurants, self-catering accommodation and hotels with no limits on numbers.
When will Welsh residents be able to travel as normal again?
For now, there's no end date to the traffic light system, which means it's likely that restrictions will remain in place for some time. To stay up to date with the latest changes, read our traffic light system article.
Like this? Now read:
The most beautiful restaurants in Wales