International travel has resumed in the UK using a traffic light system, but do the rules apply to Scottish residents too? From green and amber list countries to travelling between the British nations, here's what you need to know about holidaying as a Scottish citizen this summer.
Can I travel abroad from Scotland?
Yes – although some rules apply. Since Monday 17 May, Scotland has followed the same traffic light system as the UK, which includes a list of green, amber and red countries. Earlier in the summer, Scottish first minister Nicola Sturgeon said a 'consistent four nations position' had been taken on international travel.
However, Sturgeon has also been clear in encouraging residents not to travel abroad while the threat of Covid is still high, and warned that people should think about whether they really need to go abroad in summer.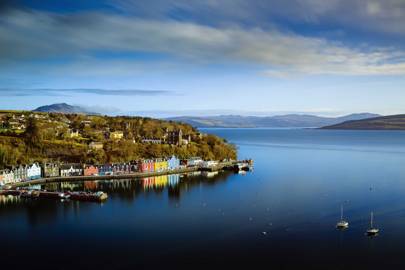 Can I travel to England from Scotland?
Travel between the British nations has been allowed since Monday 12 April 2021, when lockdown restrictions began to ease. Since Monday 19 July, there has been no limit on how many people can meet indoors and outdoors in England. However, Scotland is currently at Level 0 of restrictions, which means that up to eight people from four households can meet in homes – and can stay overnight – while up to 10 people from four households can meet in an indoor public place such as a café, pub or restaurant (and hospitality settings are required to close at midnight). Up to 15 people from 15 households may meet outdoors.
When will Scottish residents be able to travel as normal again?
For now, there's no end date to the traffic light system, which means it's likely that restrictions will remain in place for some time. To stay up to date with the latest changes, read our traffic light system article.
Like this? Now read:
10 reasons to take the sleeper train in Scotland