The state of Odisha is a must-see for culture vultures and art lovers alike. From temple towns to clean white sandy beaches, there is something to do for every traveller.
It is possible to be overwhelmed by the variety of choices available in Odisha and you must visit this place. Odisha has so much to offer that it might leave a person feeling overwhelmed by all of their options, from the incredible shopping for Odishan Ikat to the delicious cuisine of Odisha, and from learning about the diverse tribal cultures in the state to watching the traditional dance form of Odissi.
The beauty and diversity of Odisha cannot be captured by a single phrase. It's the ideal trip someone could ask for, whether they're serious about nature or just looking to relax. Odisha, a culturally rich area that marks the eastern edge of the Indian peninsula, is the perfect piece of India's tourism jigsaw.
Get a taste of the rich history, culture, and cuisine of Odisha, and let its tranquil atmosphere permeate your very being. Located in the eastern part of the country, this state is home to one of the four most important Hindu pilgrimage sites, making it a fascinating destination for any curious traveler. The state's temples and homes feature beautiful designs that will make you feel right at home.
The state of Odisha is a must-see for culture vultures and art lovers alike.
Also read |
Odisha's Sun Temple at Konark is a must-see if you find yourself in that part of the world. This east Indian treasure is bordered by the Bay of Bengal and boasts a long coastline, which includes some of the world's most beautiful and rarely visited beaches. A place that has it all for you must deserve your visit and let's take you on what you mustn't ever miss on your trip to this perfect state
The beaches and wonders of Puri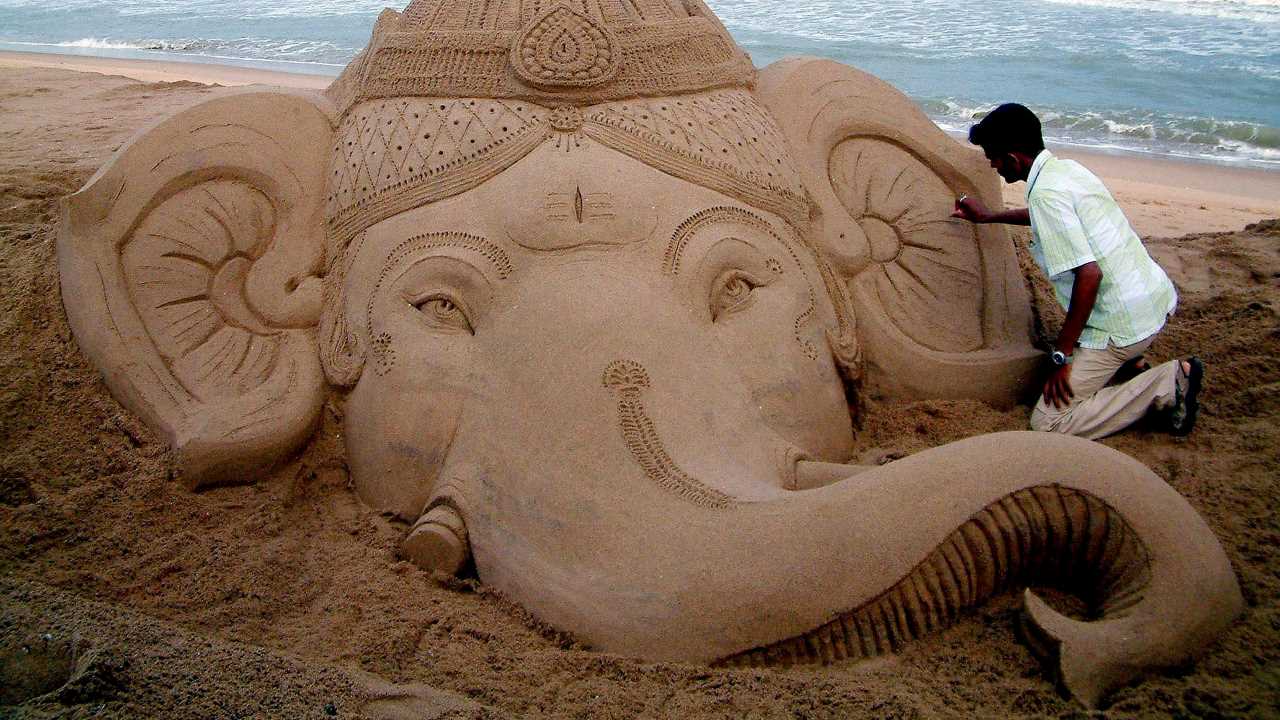 Known as one among India's sacred "Char Dhams," this historic city in the state of Odisha is teeming with incredible attractions. In Puri, you can marvel at historical sites, stunning temples, little art and craft communities, and beautiful beaches.
Walking the several pilgrim routes in Puri while reciting the name of Lord Jagannath is the only way to experience an inner calm. Visitors can enjoy a new side of the city every day, from the city's famous wildlife sanctuary one day to its picturesque lake setting the next, and finally, to the city's captivating waves and sun-toasted sand. Puri is a popular travel destination, thus it has a wide variety of eateries to suit different tastes. The most genuine Odia cuisine can be found in the little restaurants tucked away in the alleys of the old city.
Odisha is a hidden gem of a beach vacation spot that should no longer be kept under wraps. Moreover, Puri is the perfect place to visit if you enjoy spending time on the beach. It really does have everything you could want.
Beauty in the Ruins of Konark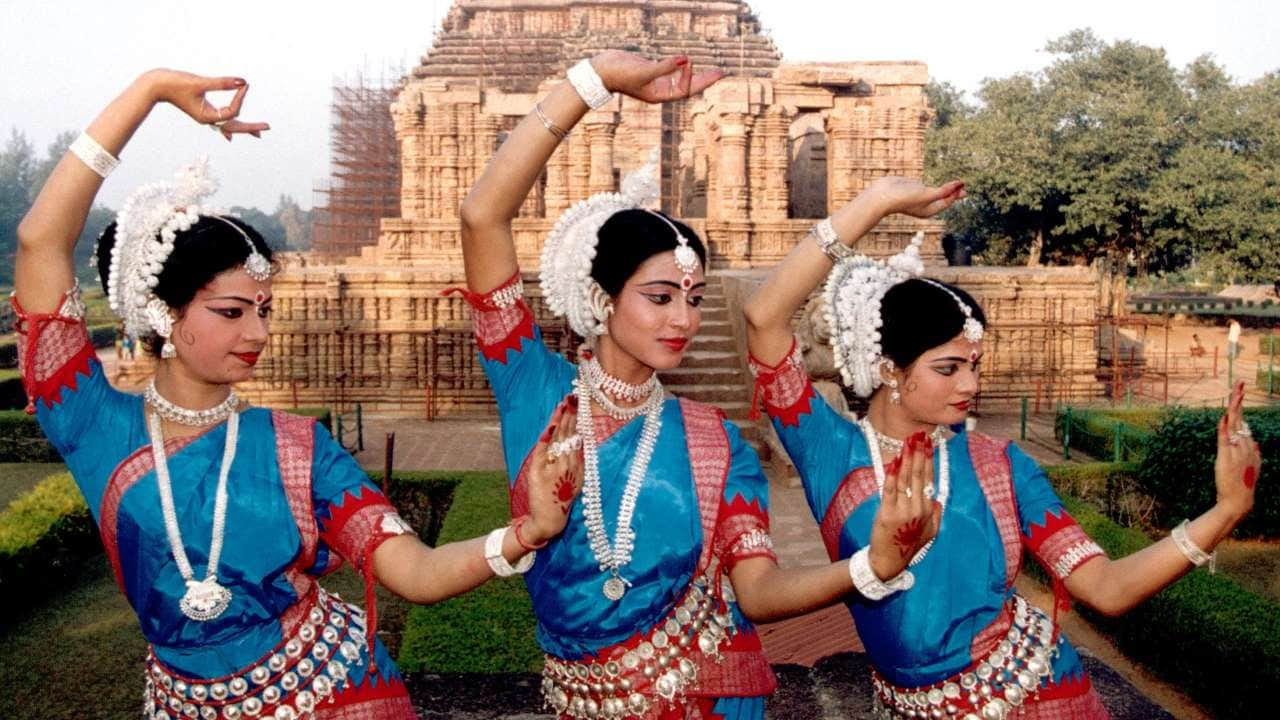 Konark, which is on the list of UNESCO World Heritage Sites, is full of historic landmarks and cultural treasures including ancient temples, traditional music and dance, and monuments.
The architectural splendour of the Sun god is reflected in the Konark Temple, one of India's most revered sites dedicated to the deity, and its exotic sculptures and complex social history of mediaeval Odisha add to the temple's dazzling appeal. The Sun Temple, Konark's most famous landmark, is a place of worship where visitors may soak up a sense of sacredness and also bring home precious memories of their time spent in India's archaeological crown jewel.
There are many reasons to visit Konark, not the least of which are the city's vibrant festivals that add to the charm of the city's many monuments, beaches, and other natural attractions. The annual Konark Festival is a must-attend event for anyone in the know about culture.
On the seventh day of the new moon of Magha, the most well-known and colourful celebration of Konark takes place, drawing in large numbers of Indian pilgrims and foreign fans alike.
The town is a popular tourist destination in Odisha because it offers visitors a chance to escape the hectic pace of the city and enjoy the peace and quiet of its various monuments, historical sites, and beaches.
The Temple Town of Odihsa – Bhubaneswar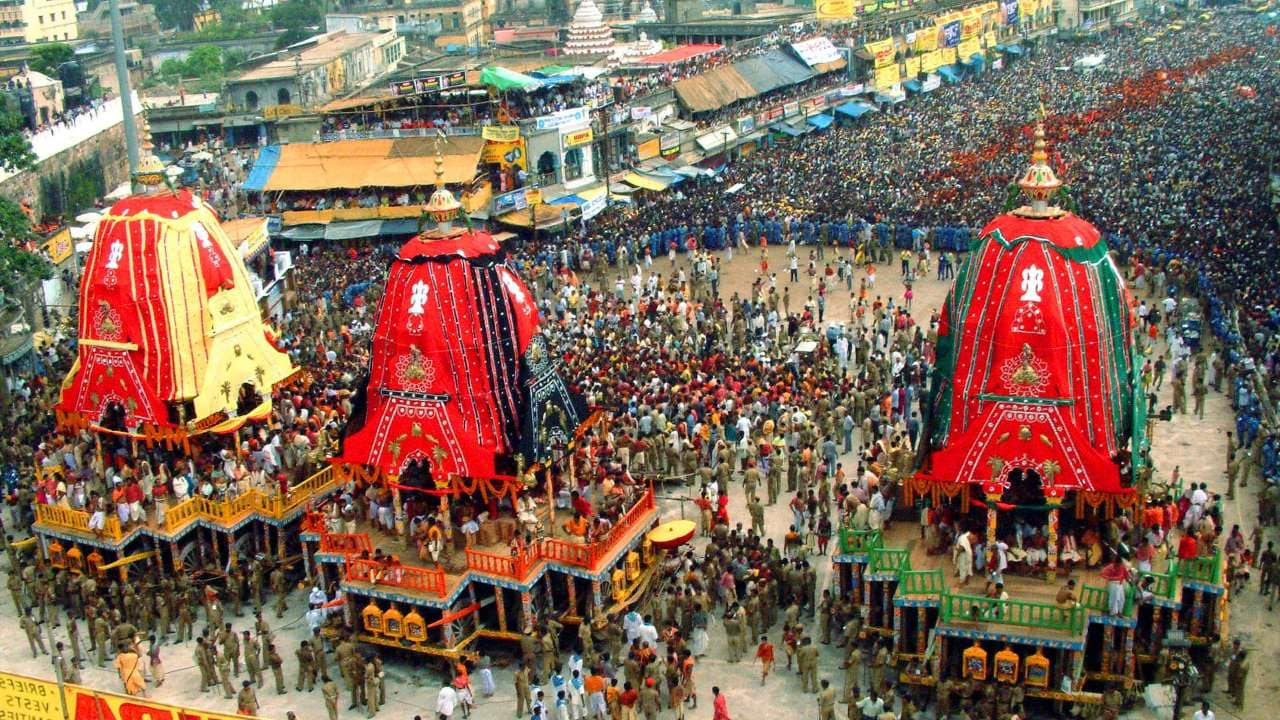 Bhubaneswar, the capital of Odisha and known as "Temple Town," is a stunning metropolis known for its great architecture and abundance of temples of many sizes and styles.
The current capital of the state of Orissa and 65 kilometres from Konark, is a famous tourist destination because to its rich history as a political, religious, and cultural hub for more than two millennia. Most tourists to Orissa fly into Bhubaneswar, making this city an ideal starting point for seeing the rest of the state. With its convenient location and wealth of interesting attractions, Bhubaneswar is also a worthwhile destination in its own right.
It is also a hotspot for tourists because of the unique Odia culture found there and the city's ability to accommodate visitors of all stripes. Those interested in India's rich history and aesthetic traditions go to the city because it serves as a major Buddhist and Hindu pilgrimage centre.
Bhubaneswar is a famous tourist destination in Odisha because of the city's rich cultural heritage and its ability to accommodate visitors of all backgrounds.
The former capital of Odisha Cuttack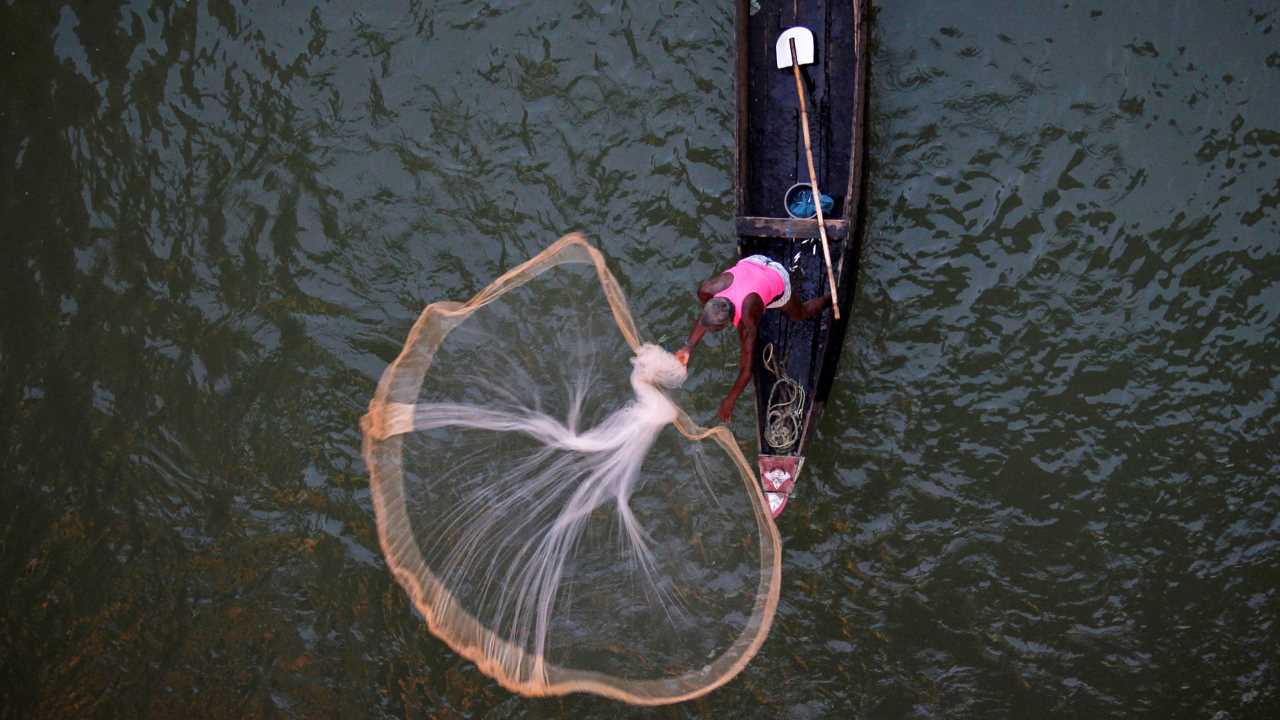 Cuttack, the state's historic commercial centre and one of its oldest towns, is a great place to start exploring Odisha's rich cultural heritage of ancient sites and traditional arts and crafts.
Located in the state of Odisha, Cuttack is one of India's easternmost urban centres. Location: on a peninsula between the Mahanadi and the Kathajodi rivers. Barabati Fort, formerly the seat of power for the Eastern Ganga dynasty, is now in ruins within the city's moat, testifying to the city's ancient importance.
Cuttack, Orissa, once known as Abhinandana Banarsi Kataka and now simply as the Silver City, has become a top tourist destination because to its excellent service and infrastructure for visitors. Inside the walls of the fort is the Shahi Mosque, which is topped by three white domes. Hindu worshippers can get their spiritual needs met at the nearby Maa Cuttack Chandi Temple.
The city's transformation as a tourist hotspot has attracted visitors interested in seeing its animals, natural scenery, and historical sites. Cuttack always manages to amaze its guests with its abundance of exciting activities.
The culture hub of Odisha – Sambalpur
The city sits on the banks of the Mahanadi River in western Odisha and is famous for its Sambalpuri Saree. Sambalpur gained the other name "Hirakund," or "Land of Diamonds," due to its status as a major diamond trading hub in the 2nd century.
The city of Sambalpur is famed not only for its historical significance but also for its thriving cultural scene and its production of the internationally renowned Sambalpuri saree. Sambalpuri Songs and Sambalpuri Dance, two forms of traditional folk music, each have their own unique sound and style and are often praised for their ability to have listeners tapping their feet to the beat.
Sambalpur is home to a wide variety of must-see sights for visitors, including important religious sites, the state's handicrafts center, the stunning Mahanadi Delta, and the untamed lands made possible by the river.
The city is a prominent tourist attraction in Odisha because of its distinctive pattern, style, and texture, which has garnered it international attention.To say that your trip was successful if you didn't see a Sambalpuri dance performance is an understatement.
The Stell scenic city of Rourkela
Although not everyone is familiar with Odisha, those who appreciate the state's untamed beauty often travel to Rourkela, the state capital and a perfect amalgamation of all the best aspects of Odisha. Once covered by thick forests, the area is now home to scenic vistas of the surrounding hills and mountains, the Fertilizer Township, and one of Rourkela's twin cities. Visiting the city's various tourist attractions—including its many temples, forts, and natural wonders—can help you slow down and enjoy life. After the monsoons have passed, Rourkela becomes a great place to visit for a variety of reasons, not the least of which are the city's grandiose festivals, as well as for its shopping and delicious cuisine.
Lord Hanuman's personal garden, known as Hanuman Vatika, features a monumental statue that rivals any in the world. The freshly erected monument has quickly become the city's most popular tourist destination.
The Steel City is home to a prominent tourist attraction honouring sage Vedvyas, the author of the Mahabharata. Popular legend has it that the great sage himself visited the spot where the current temple stands.
Vaishnodevi Temple, located in the neighbouring Rourkela hills, sits on a particularly photogenic hill and draws in a steady stream of worshippers and sightseers.
The city of Chilika where the sanctuary lies
Chilka Lake in Odisha is Asia's largest internal salt water pond, and it's sprinkled with a few charming tiny islands like Honeymoon Island and Breakfast Island. Chilka Lake is the largest internal salt water pond in Asia. The Chilka Lake Sanctuary is known for having one of the most favourable environments in the region, and this lake in the shape of a pear that is cut off from the Bay of Bengal is a great illustration of that. It has been observed that the brackish waters of the lake are home to a wide variety of plant life, animal life, and aquatic wildlife species.
Because it is used as a winter stopover by a large diversity of avifauna, both indigenous and migratory, this region is also considered to be the most formidable in all of India. Fishing villages and salt factories may be seen dotting its coastlines.
In addition to a diverse collection of docile plant and animal species, visitors to Chilka Lake Sanctuary laud the sanctuary's breathtaking dawn and sunset panoramas as some of its most appealing features. A large number of tourists make the trip to visit this sanctuary simply to take in the stunning views.
You won't have to explore very far in Orissa before coming upon any remnant of the state's extensive archaeological history. To tempt guests, this tranquil paradise has a variety of attractions, ranging from historic temples to breathtaking beaches. A city that has everything for all.
(Edited by : Jerome Anthony)
First Published: Jan 25, 2023 8:13 AM IST