Within the next 20 years, passengers could be flying between all regions of the UK on aircraft which emit no carbon emissions, according to an aviation consortium.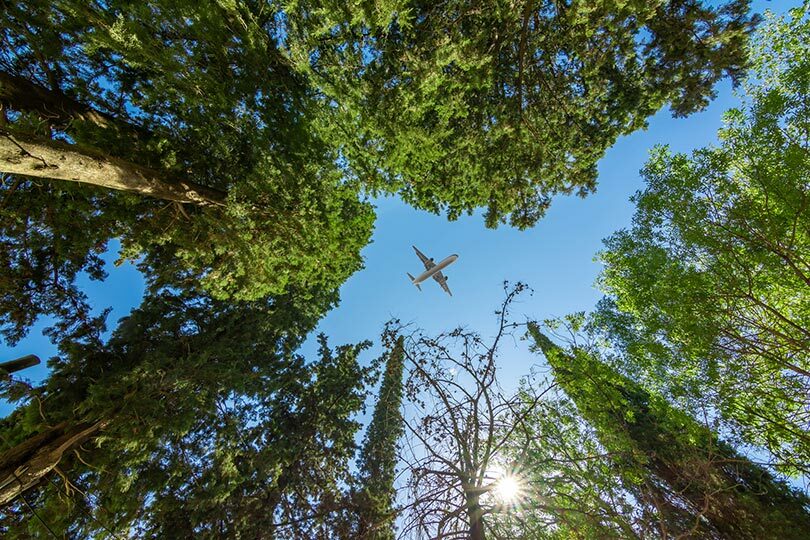 Jet above trees and woodland.jpg
The group is made up of Heathrow, London City, HIAL, GKN Aerospace, Rolls-Royce, Cranfield Aerospace, UCL, Cranfield University, Southampton University, Deloitte, easyJet, British Airways and Loganair.
The findings revealed hydrogen fuelled aircraft concepts which carry between 40 and 90 passengers flying up to 1,400 nautical miles could be deployed across the UK's domestic route network and into Europe by the end of the next decade.
The first hydrogen fuelled flights, on small, modified aircraft, such as that in development by Cranfield Aerospace, could be possible by 2026.
By 2040, the UK's only global hub airport, Heathrow, could welcome 90 seat zero emission aircraft from airports around the UK, feeding intercontinental travel using sustainable aviation fuels.
As well as generating a carbon benefit, analysis from the University of Southampton suggests airports such as Inverness and London City could also see an overall reduction in noise.
Cranfield Aerospace Solutions chief strategy officer, Jenny Kavanagh, said: "The goal of this project was to ascertain whether a carbon-free aviation system could be economically viable in the UK.
"The answer to that question is yes – it is possible and within our power to achieve. The transition to zero carbon flying will take time, but it is a process which must start, and is starting, now."