[ad_1]

11 Jan 2023by April Hutchinson
Silversea has revealed more details of Silver Nova, its latest ship set to make its debut in August.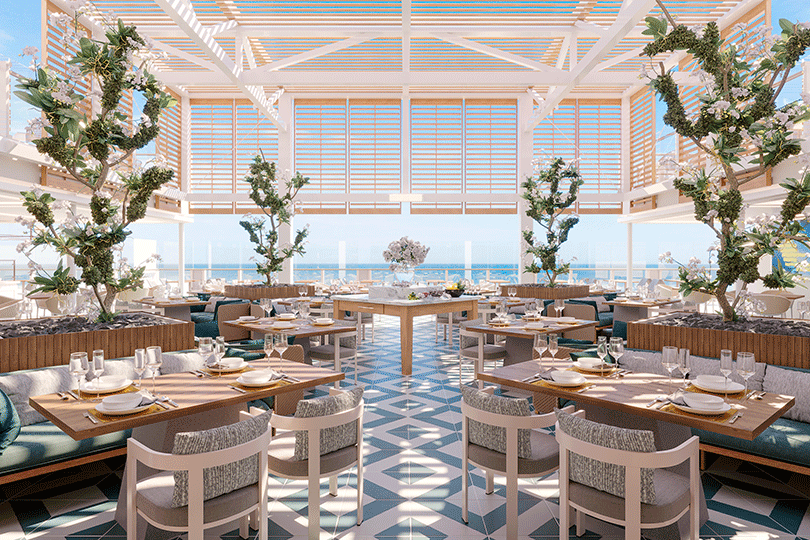 New-style spaces on Silver Nova include The Marquee
The line said Silver Nova will be the "world's first low-emissions cruise ship" due to its use of advanced hybrid technology, including dual-fuel engines that use liquefied natural gas (LNG). This hybrid solution allows the ship to be free of local emissions while at port, an industry first.
As well as being one of the most environmentally conscious ships ever built, Silver Nova will have 364 suites across 13 categories, the most in Silversea's history, including a new generation of premium suites on the ship's aft.
Silver Nova is also said to have the "largest array of bars, lounges, and restaurants of any ultra-luxury cruise ship".
The 728-guest ship will have 10 bars and lounges and eight restaurants, and will benefit from an asymmetrical design, as well as a horizontal layout, which the line said "heightens the ship's sense of spaciousness and provides a natural flow between venues on entire decks".
"Silver Nova represents a milestone in our strategy to build the perfect ship for every itinerary, with her array of venues enhancing the guest experience to a new level," said Barbara Muckermann, president and CEO, Silversea Cruises. "Pushing boundaries in ultra-luxury travel, she will enrich the social aspect of cruising to unprecedented levels, fostering the strong sense of community that is core to life on board each Silversea ship."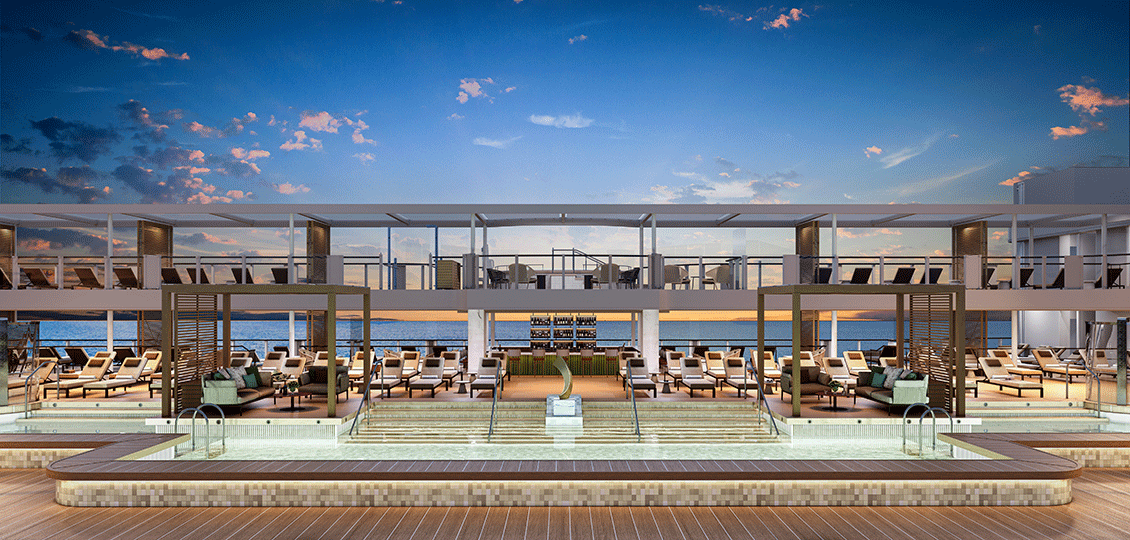 A key attraction of Silver Nova is its "horizontal layout", including the pool deck
Public areas will be positioned mainly on decks three, four and five, as well as outside on deck 10. They include The Shelter, a new venue for Silversea that will act as a sophisticated evening-only bar for just 32 guests set adjacent to Atlantide and S.A.L.T. Kitchen on deck three, featuring a modern design aesthetic.
The Dolce Vita Lounge will act as the social heart of the ship on deck five with capacity for up to 120 guests, while the two-storied Venetian Lounge on decks four and five will have capacity for 370 guests, and be home to the enrichment and entertainment offering, with state-of-the-art audio-visual technology.
Other features include The Observation Lounge on deck 10, which also features Silver Nova's library, and The Panorama Lounge, featuring a new layout and design compared to Silversea's Muse-class ships.
S.A.L.T. Bar and S.A.L.T. Lab are relocated from positions on previous ships to deck 10, giving them a premium position aboard Silver Nova. The bar has increased capacity for 42 guests with views through floor-to-ceiling windows and a new outdoor area. S.A.L.T. Lab – an innovative at-sea cooking kitchen for guests – will be enhanced too, with a fresh layout accommodating 28 guests.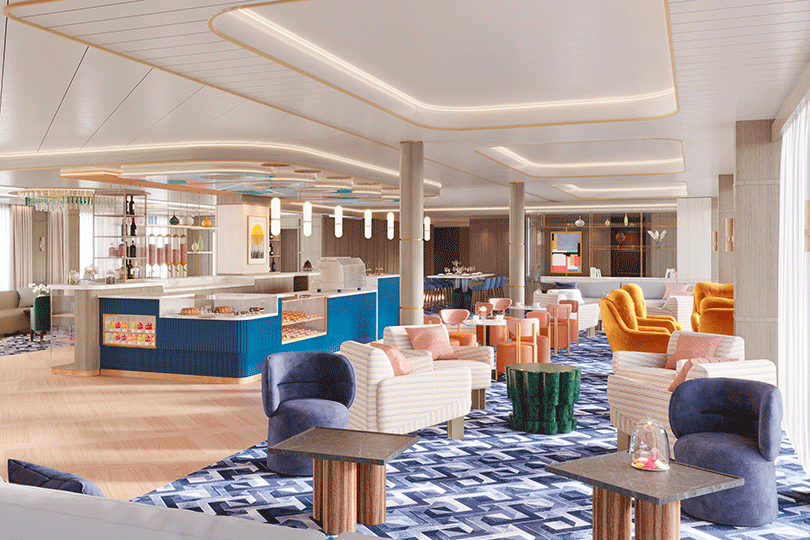 New features include an enhanced look for Art Cafe on Silver Nova
Meanwhile, the line's new wellbeing concept Otium Spa will also be relocated when compared to Silver Dawn, positioned towards Silver Nova's bow on deck five with a more spacious interior.
The space will incorporate an indoor pool; spa, with eight treatment rooms and relaxation area; fitness centre; and beauty salon. The thermal area will also be larger than usual, with a steam room; sauna; and pool with travertine water fountain and floor-to-ceiling windows.
All the line's familiar restaurant concepts have also been enhanced, with eight available.
Decks three, four, and five will accommodate Silver Nova's indoor restaurants — La Terrazza, Atlantide, S.A.L.T. Kitchen, La Dame, Silver Note, and Kaiseki — while the Marquee on deck 10 will house two outdoor dining options, Spaccanapoli and the Grill. Also available is 70-guest Arts Cafe, and additional public spaces include a three-storied atrium, casino, and two-storied boutique; as well as two outdoor bars, the Pool Bar and the Dusk Bar, on deck 10.
Silver Nova will be the line's 12th ship and the first in its new Nova Class – Silver Ray will launch in 2024.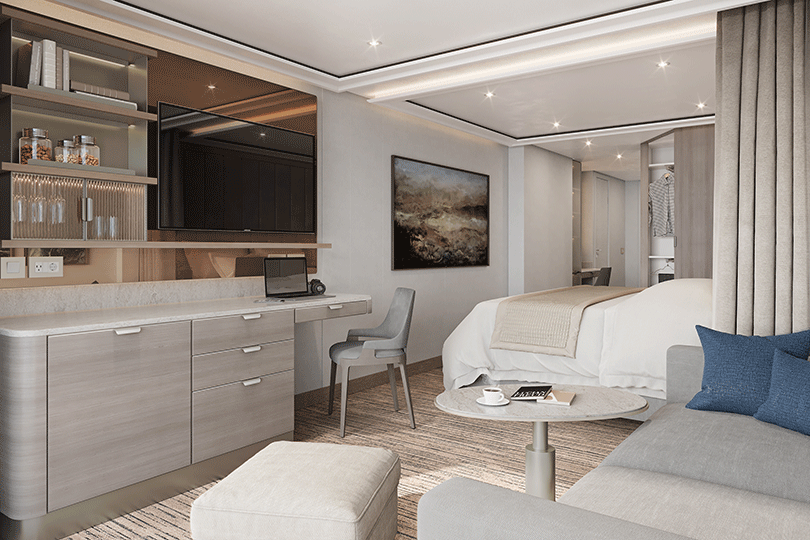 Veranda suite is among one of 13 categories on board Silver Nova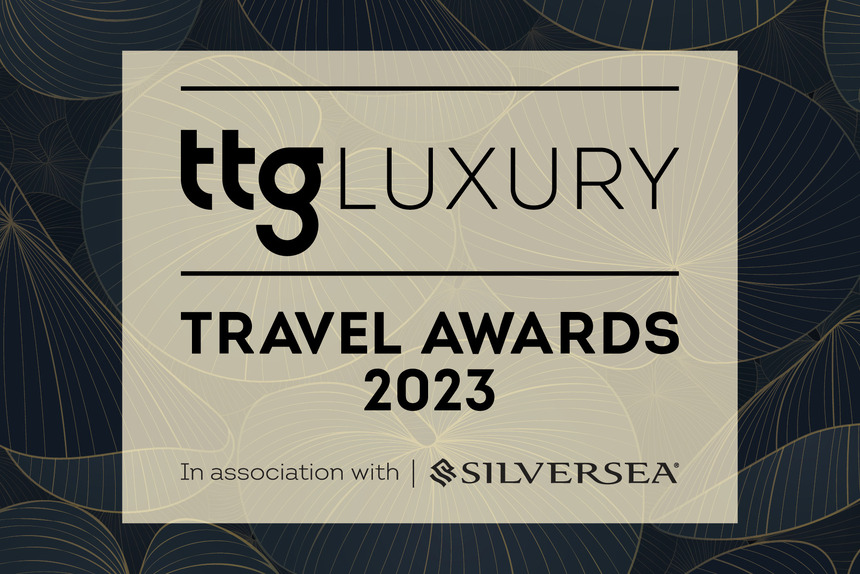 Don't miss out!
Tickets are selling fast for the prestigious TTG Luxury Travel Awards on Friday 24 February – the first major luxury travel event of the year!

Next Article

6 must-try dishes on Explora I


[ad_2]

Source link