Why stay?
A one-two punch of sleepy rural beauty and cultural smarts, just under two hours south of London. The Star is one of the first pub-as-proper-hotels to hang out a shingle in this stretch of the South Downs, where waterside paths and bluebell woods still feel like local secrets (it's no surprise that co-owner Olga Polizzi is a long-time resident).
When is the best time to visit?
Sussex bonfire season. From September to November, societies celebrate with parades, festivals and, of course, bonfires. It's also harvest time for the vineyards, which often accept volunteer grape pickers (and offer a hearty staff lunch as a thank you).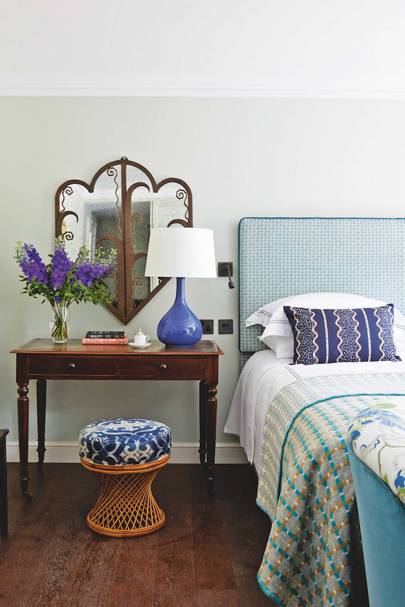 What is this place?
A 15th-century inn with additions from the 1930s and 1960s in Alfriston, a traditional downland village with medieval roots. All of the 30 rooms – bar the Heritage Junior Suite, with its freestanding tub and leaded windows looking onto the high street – are set in the more modern parts of the hotel, filled with one-off antiques and botanical trimmings (Richard Smith's blousy floral textiles; still lifes found at auctions; naturalist wallpaper from Lewis & Wood). Dog-friendly rooms have hardwood floors and ceramic water bowls by Gabriella Shaw. Plus, there are thick Rockfish wellies, yellow wool blankets and straw hats to borrow.
Behind the scenes
Mother-and-daughter team Olga and Alex Polizzi are omnipresent and have their sleeves rolled up. The Star, part of the tried-and-true Polizzi Collection, joins Hotel Endsleigh in Devon's Tamar Valley and Hotel Tresanton in St Mawes, Cornwall.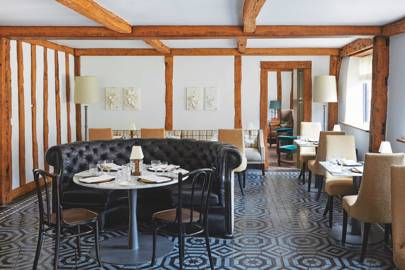 Food and drink
The inn, in the historic front rooms, has a give-the-people-what-they-want quality, zipping out toasted cheese sandwiches and apple fools. The herringbone brick floor is impervious to wet boots and four-legged friends, who settle beside fireplaces and under star-shaped iron light fixtures forged by Thomas Gontar, a blacksmith from nearby Glynde. It feels as if people should be drinking sudsy ale from tankards rather than Valpolicella by the glass. The restaurant is a light-filled space at the back, dominated by a black-and-white, Elizabethan-style floor painted by artist Amanda Lawrence. Chef Tim Kensett, who came 600 miles south from Braemar's Fife Arms, has created a concise, approachable menu that draws heavily on Sussex produce: South Downs lamb with spelt and chilli; local clams with sourdough and basil. Fresh pasta is on offer every night (Kensett cut his teeth at London's River Café), and if I were you I'd order it.
Who comes here?
Walkers ascending the South Downs Way; aesthetes on pilgrimages to the Bloomsbury set's Charleston; vineyard-hoppers planning day trips to Breaky Bottom, Rathfinny and Hidden Spring, and opera fans with their shoes shined for Glyndebourne (book now for its Christmas concerts).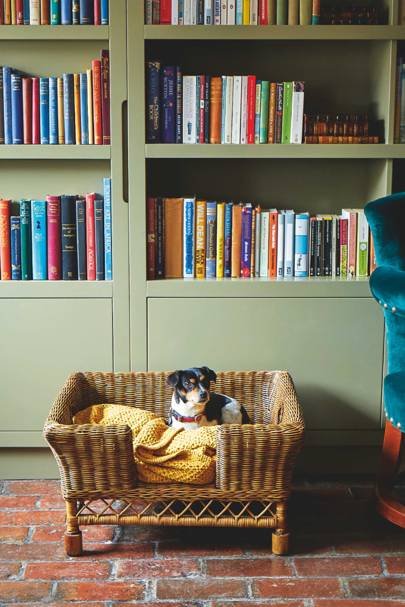 We like
The oak-beamed library, with its secret door to the dining room, and titles in the bedrooms curated by Cate Olsen and Nash Robbins of Much Ado Books up the road. The stack on the bedside table included PG Wodehouse and Treasured Island: A Book Lover's Tour of Britain by Frank Barrett.
We don't like
The courtyard views from some of the bedrooms are underwhelming. However, a few minutes of wandering will land you in the big-sky national park.
Out and about
Windsock Shack is set in the car park of a paragliding school in Glynde. Owner Nicola Whistle serves single-origin Peruvian coffee grown by an all-female cooperative and the crispiest bacon/avocado/egg baps around, as evidenced by the permanent queue.
Like this? Now read:
The best hotels in the UK 2021
The cheapest, nicest hotels in the UK