2022 has not been the best year for women. In September, the United Nations data reported that full gender equality was still literally centuries away, while in October, the 2022 edition of the Gender Equality Index found that women's rights had declined in several key areas for the first time since 2010.
These were issued amid the overturning of abortion rights with the landmark supreme court ruling on Dobbs v Jackson Women's Health Organization, as well as continuing pushback against the #MeToo movement. While 2022 was a decidedly disappointing year for gender equality, 2023 promises to, at the very least, offer a sensational group of groundbreaking art exhibitions by women artists. Here are seven women-centered exhibitions in the US showcasing historically marginalized communities – destined to make an impact, they offer audiences important ways to connect with new perspectives on the world, experience exciting materials used in innovative ways and see different approaches to just what art is.
Gio Swaby: Fresh Up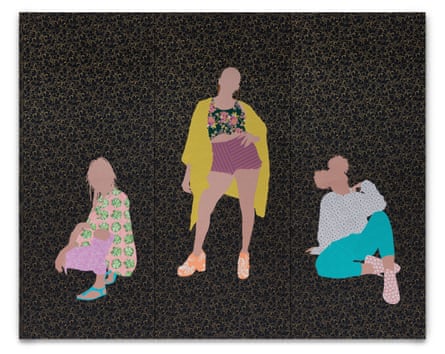 Bahamian artist Gio Swaby has built a name for herself by using textiles to create layered, colorful portraits, inspired by the work her mother undertook as a seamstress during Swaby's youth. Taking its title from a Bahamian phrase meant to compliment one's confidence, Fresh Up is a bold, playful celebration of Blackness and womanhood, as seen though the culture of the Bahamas. Often life-sized, Swaby's portraits are the product of deep connections with her subjects, where she immortalized their unique approach to style and self-representation. Don't miss your chance to see Swaby's works 8 April through 3 July 2023 at the Art Institute of Chicago.
An-My Lê: Between Two Rivers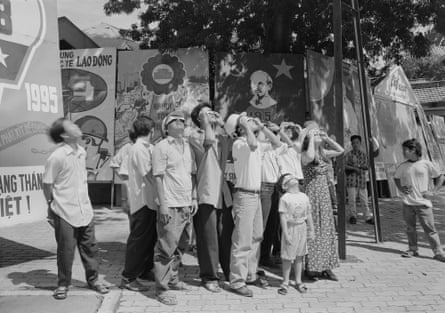 Vietnamese-American photographer An-My Lê has used photography to examine war for nearly 30 years, photographing locations as diverse as Vietnam, the US-Mexico border, Senegal and the Arctic. While showing many of Lê's photographs, Between Two Rivers also brings together the artist's film, video, textiles and sculpture, as well as a large-scale installation piece that Lê created just for this exhibition. Drawing its title from the Mekong and Mississippi river deltas, Between Two Rivers promises a masterly examination of the entwined forces of conflict and migration. This masterly collection of war-related photography and art shows at the Museum of Modern Art in New York City 5 November 2023 through 9 March 2024.
Sarah Sze: Timelapse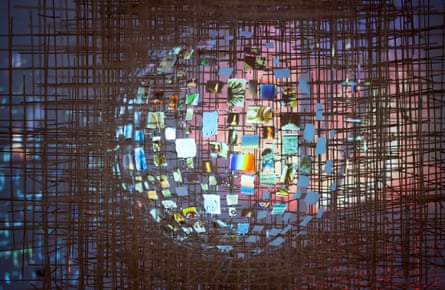 Starting 31 March, New York City-based artist Sarah Sze will take over the Guggenheim, turning that notable space into a playground for her site-specific installations. Sze, whose paternal family fled China as refugees, tends to use everyday materials for her sculptures and has staged solo shows in many notable institutions. Timelapse will include both surprising pieces tucked into the Guggenheim's more hidden corners, as well as a massive piece along the building's exterior and a pendulum operating at the base of the famed museum's rotunda. Site-specific works will accompany museum-goers as they journey up to the museum's top floor, where they will encounter Timekeeper, "a monumental, multi-sensory installation".
Jaune Quick-to-See Smith: Memory Map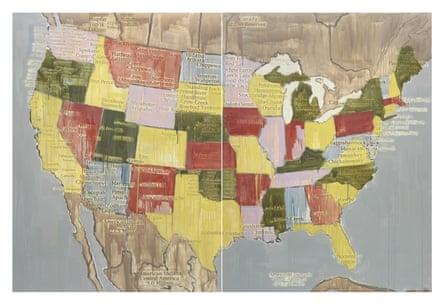 Native American artist Jaune Quick-to-See Smith has been an influential force within the art world since the 1970s and this show collects work spanning almost five decades, making it the largest exhibition of her work to date. Memory Map offers audiences a chance to see Smith's critical dialogue with US culture, including many of its major art movements – such as pop art and abstract expressionism – while charting the development of a major American artist. The show is sure to engage contemporary debates and provide new ways of understanding Native American art and its place within the American art world. Museum-goers can see it at the Whitney Museum 19 April through August 2023.
Vitality and Continuity: Art in the Experiences of Anishinaabe, Inuit and Pueblo Women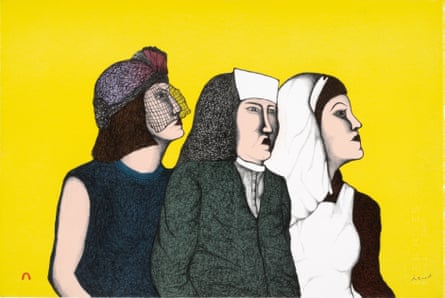 Celebrating the role of women in three diverse Native American communities, this exhibit features work by various contributors, centering around the work of artists Kenojuak Ashevak, Kelly Church and Maria Martinez. Ashevak, who died in 2013 at the age of 85, was revered as a leading figure of Inuit art and her extensive notoriety and travel made her a cultural ambassador for her community. Church works primarily in the medium of baskets and also creates art via the technique of birchbark biting – creating art by biting the bark of the paper birch tree. And Martinez, who died in 1980 around the age of 92, was internationally renowned for her pottery. This project of the Detroit Institute of Arts' art bridges initiative will travel to various locations around Michigan from 21 January through 6 January 2024.
Women Defining Women In Contemporary Art of the Middle East and Beyond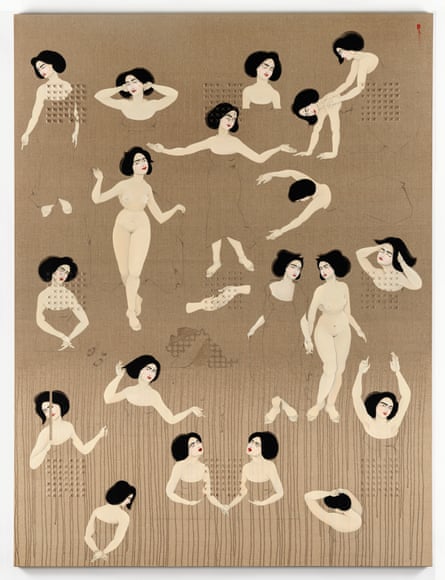 Collecting work from female artists either born in or living in Islamic societies, this exhibition offers a little-seen viewpoint on dramatic social and political transformations occurring throughout Africa, the Middle East and central Asia, as well as in communities of immigrants and refugees worldwide. The 75 works here promise to add personal narratives from the lives and eyes of women that will offer much food for thought and reflection to the high-profile conversations around feminism, the depiction of female bodies and women's rights happening in the United States. Hosted by the Los Angeles County Museum of Art, Women Defining Women will be on view 23 April through 24 September 2023.
Composing Color: Paintings by Alma Thomas

An undersung hero of American abstract expressionism, African American artist Alma Thomas' work with abstraction only blossomed in the 1960s, after her retirement from teaching and amid painful bouts with arthritis. Composing Color mounts an impressive exploration of her journey through abstraction, showing work she made from the prolific period starting in 1959 and ending with her death in 1978. The exhibition lets audiences make their own journey through the bright, intricate and hypnotic creations that Thomas added to the canon of abstract art. Composing Color will be available at the Smithsonian American Art Museum 15 September 2023 through 2 June 2024.