The Evening Standard's long-serving West Ham United correspondent Ken Dyer shares Tony Gale's recollections of his infamous FA Cup semi-final sending-off against Nottingham Forest from his new autobiography 'That's Entertainment'…
The 1990/91 season was generally a good one for Billy Bonds' West Ham United.
With a total of 87 points, the Hammers finished second behind Division Two winners Oldham Athletic and so were promoted back to the top-flight.
They also had a great FA Cup run, edging past third round opponents Aldershot after a replay and then beating Luton Town in the fourth round, again after two games.
A narrow 1-0 win over Crewe Alexandra put West Ham in the quarter finals where, in a pulsating tie, they beat Everton 2-1.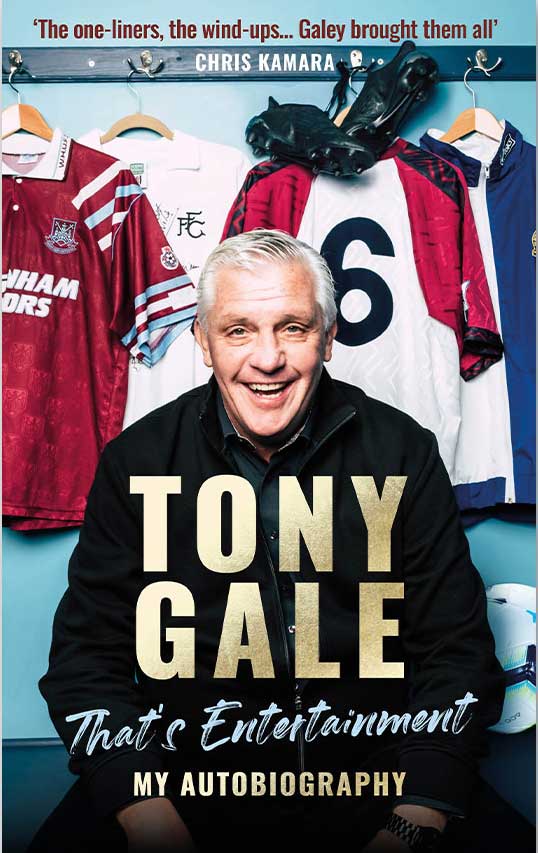 I was fortunate to be covering West Ham that night and after central defender Colin Foster had volleyed the Hammers into the lead, Stuart Slater scored a second from 20 yards.
Stuart was in irrepressible form that night I remember, just as he was a season earlier when, as the final whistle sounded in a match against Sheffield United, their defender and later manager Chris Wilder, shook hands and said: "That's the closest I've been to you all night!"
West Ham were drawn against First Division Nottingham Forest in the semi-final at Villa Park.
It was always going to be a tough challenge against a Forest side that went on to finish eighth in the First Division but it became a whole lot tougher after 27 minutes.
Who better to take up the story than Hammers' defender Tony Gale, in a chapter titled, Refs, Red Cards and Revelations, in his recently published autobiography 'That's Entertainment'.
First though, a few words from Tony on his manager that season, 'Bonzo.'
'The 1990/91 season was Bonzo's first full one in charge,' he writes, 'and it was as if he gave us our old West Ham back.
'Bill was always a leader of men but also a man of few words. He simply made decisions, honestly and correctly.
'I genuinely believe, because he loved the playing side so much, he underestimated what a good manager he was and perhaps never realised just how much we looked up to him.'