When did you first discover the Hamptons?
'I visited more than 15 years ago and instantly fell in love with the empty beaches, relaxed vibe and small-town feel – a world away from bustling NYC. It's obviously best known as a summer hotspot, to which people really do flock from the city, but my earliest memory is of walking along the shore in winter when there was snow. I've returned every year since.'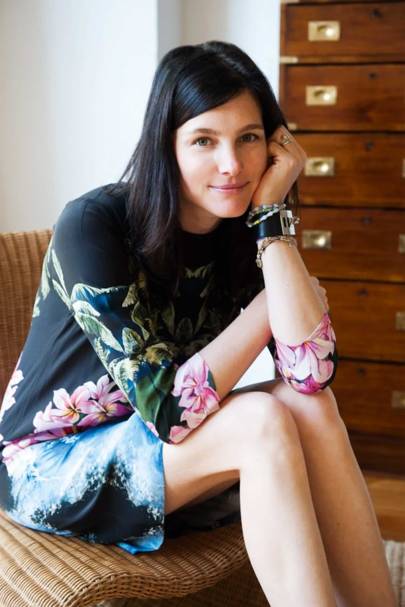 Your ideal day here?

'It would start with breakfast at Sip 'n Soda in Southampton. It's a family-run, old-school American parlour serving burgers and shakes, but also does great brunch platters and omelettes to order. Following that, I would have a picnic on the beach and go for a swim or play tennis. In the evening, you can't beat a barbecue at home with friends.'
Any favourite hotels?
'I spend a lot of time in East Hampton, so I always tell everyone to stay at the historic Huntting Inn on Main Street, with its gorgeous restaurant The Palm. Another is red-brick landmark The American Hotel in pretty Sag Harbor to the east of Long Island.'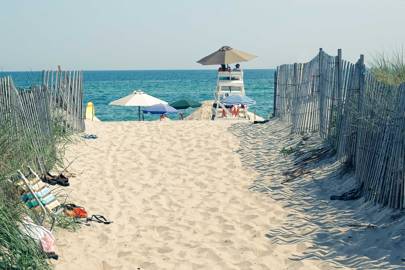 Where do you go for food?
'There are so many good restaurants: slick Italian Nick and Toni's in East Hampton if you're in the mood for expertly cooked pasta; classic bistro Le Bilboquet in Sag Harbor for the most amazing roast chicken; and laidback French joint Pierre's in Bridgehampton plates up delicious moules frites. If I could pick just one, it would be La Fondita, a little roadside taco shack in Amagansett. I often stop here for lunch – the lobster rolls would be my number-one recommendation but the fish tacos are my forever favourite.'
What about a sweet pit stop?
'The Fudge Company is a hole-in-the-wall shop in Southampton selling just about the best ice cream in the area and incredible homemade fudge.'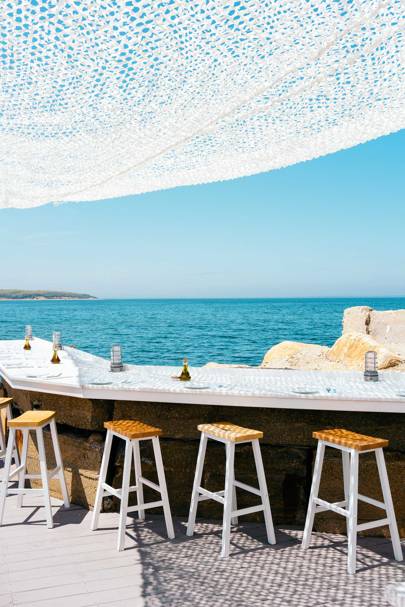 A place for an evening drink?
'I love sipping a cocktail on the terrace at Topping Rose House before dinner. It's a grand Gatsby-style mansion in Bridgehampton. My drink of choice is a frozen Margarita and they serve the best in town here. Otherwise, Duryea's in Montauk is the perfect spot to view the sunset. Definitely go early to get a table; it's pure magic. Plus the seafood can't be beaten.'
The best beaches?
'My go-tos are Road D, on the spit across Shinnecock Bay, and rockier Ditch Plains next to Shadmoor State Park in Montauk. The best way to spend a beach day is with a clam bake or a bonfire – things I only do in the Hamptons – and it wouldn't be complete without s'mores. At dusk, I would head to Two Mile Hollow in East Hampton for a walk along the shore.'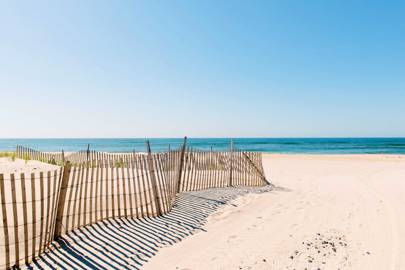 Any after-hours hangouts?
'The nightlife here is relaxed and casual, but the Surf Lodge on Montauk's Fort Pond is a lovely place to spend an evening. It's a buzzing shack that serves tasty food – the staff fish right on the lake – and hosts high-profile parties. I've seen some brilliant musicians perform here; most recently Janelle Monáe and John Legend, and Solange is a regular DJ. It's always a fun time.'
Your culture hits?
'The stunning Herzog and de Meuron-designed Parrish Art Museum in Water Mill has fascinating exhibitions, from conceptual light sculptures by Keith Sonnier to Helen Frankenthaler's abstract paintings. It also has an enterprise that pairs artists with community projects to highlight the area's history and local heroes. And I'm looking forward to visiting the centenarian Sag Harbor Cinema building, which was closed for renovation for a long time after a devastating fire.'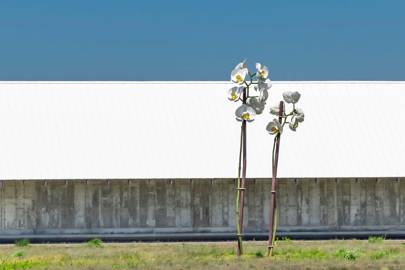 What do you do for wellness?

'I am very active and often take advantage of the natural surroundings, swimming in the ocean and surfing on the quieter Cooper's beach in Southampton. But there is no shortage of workout options here too. Last summer I was obsessed with SLT, a studio with HIIT-style classes, and Anna Kaiser's cardio sessions at AKT, which I did nearly every day. I am open to trying the latest fitness trends and they always seem to pop up in the Hamptons.'
Do you take any day trips?
'I like jumping on the ferry from Sag Harbor to Shelter Island to visit Sunset Beach, a wonderful hotel and restaurant that pours excellent cocktails. Also worth blocking out a day for is The Hampton Classic in Bridgehampton, an equestrian show that everyone looks forward to which usually takes place in late August.'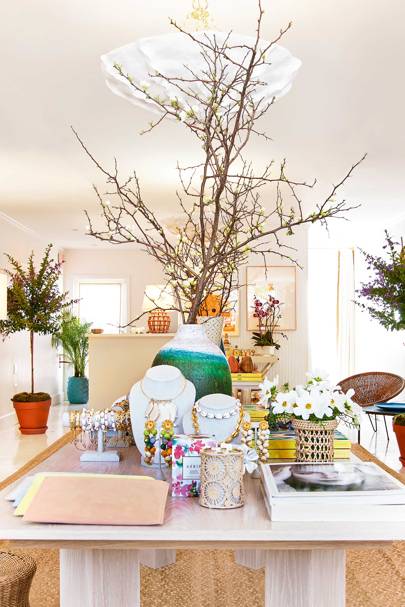 Which are the best shops?

'Hank's Farmstand in Water Mill and Round Swamp Farm in East Hampton sell local produce such as corn, as well as the ultimate fried chicken and just-baked cookies and muffins. Stuart's Seafood Market, opposite La Fondita, is another spot for the freshest fish. For gifts, The Monogram Shop on East Hampton's Newtown Lane has beautiful stationery and washbags that can be customised and Aerin, a couple doors down, has a curated home and beauty selection. The Little, a tiny boutique on the same street, stocks the cutest children's clothes. I can never resist picking up something for my daughter.'
How does the area inspire your work for Tanner Krolle?
'There is an understated elegance about the Hamptons. The villages feel quaint and familiar, yet grand and traditional, which is similar to my approach at Tanner Krolle. It was founded in 1856 and is known for its top-quality, timeless, made-to-last handbags and luggage. I plan to continue building upon the codes of this rich heritage brand.'
Like this? Now read:
Tabitha Simmons' guide to Milan
Long Island, New York: the Hamptons and beyond