It's telling that the name of this cocktail is Vacilón: translated it means Joker and it's a wonderful symbol of the fun, cheeky spirit that is woven into the very soul of this colourful country. 'Cubans are always joking around,' says bartender Cedric Diaz, who works at La Guarida bar and loves it for its authenticity and buzzy central Havana location. Something else that's intrinsically threaded into the Cuban culture is rum, which is at the heart of this syrupy, zesty mix.
The particular rum in this recipe is also special, created by César Martí, the youngest-ever Cuban maestro ronero (rum master). Having grown up surrounded by sugar-cane fields, he knew his passion lay in the spirit and so set about crafting a drink that blended complex 19th-century flavours with modern lightness and clarity. The result is Eminente Reserva: aged for a minimum of seven years, it's one of only a handful of Cuban rums to be classified Denominación de Origen Protegida (DOP Ron de Cuba). Every detail of the tipple reflects this exceptional craftsmanship, from the historical inspiration to the textured, crocodile-skin glass bottle and map on its label – a nod to the country's native wild animal.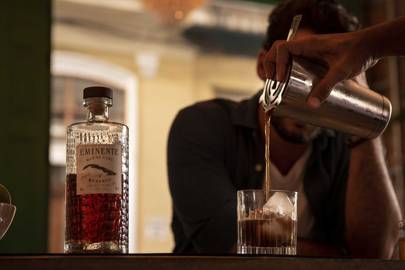 For Cubans, a cocktail at sunset or a nip of rum post-supper isn't simply another drink, it's about creating a family atmosphere where people always feel at the epicentre of the party. As Martí himself puts it, it's a ritual in 'making everyone feel good'. So grab a bottle and either sip it on its own as Martí does; pour it over a large ice cube, or whip up Diaz's Joker and kick back knowing you're taking part in something authentically Cuban.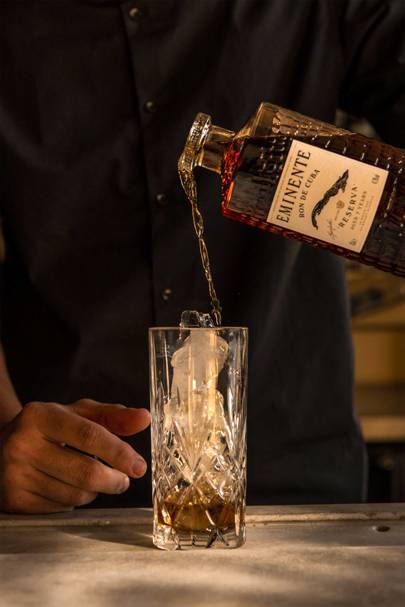 INGREDIENTS
25ml ginger syrup
50ml fresh pineapple juice
50ml Eminente Reserva
1 lime
At least 5 sprigs of fresh basil
Sparkling water
Plenty of ice
Preparation time: five minutes
METHOD
Place some ice into a cocktail shaker to cool it down
Add the ginger syrup (watch the video to find out how to make it), fresh pineapple juice and Eminente Reserva
Squeeze the juice of one lime into the serving glass and then add the basil, making sure that it mixes with the juice (mash it in gently)
Vigorously shake the chilled mixture in the shaker
Fill the glass with ice, then strain the mixture twice – once through a spiral strainer and then through a mesh strainer – before pouring
Top up with a dash of sparkling water
Mix the cocktail well to make sure the lime juice comes to the surface (to avoid a sweet taste)
Decorate with a sprig of basil and enjoy
Over-18s only. Please drink responsibly.
Eminente Reserva, £47, can be purchased in Selfridges or at eminente.com
You can also experience Cedric's cocktail on the menu at Murder Inc bar in London's Soho this summer.