Production, AV and events specialist MSP Global has invested more than £500,000 in a new state-of-the-art broadcast studio at its Liverpool headquarters.
The purpose-built space in Aintree is designed to accommodate all types of productions and presentations, including live broadcasts and streams in a range of formats, and can be tailored with bespoke set design, furniture and props for a variety of flexible uses.
It is equipped with the latest technology including LED video walls with 4k resolution, functionality for single camera and multi-camera shoots, green screen, dynamic lighting effects as well as comfortable green rooms with flexible space for hospitality, guests, and production office use.
The facility began as a temporary structure during the pandemic and was used by a number of large organisations wishing to communicate with their audiences in a safe environment. MSP Global also created an outside broadcast unit for remote shoots. In light of continued demand for online events and flexible broadcast space post-pandemic, the firm has now made this latest investment.
Colin Reader, founder and managing director of MSP Global, said: "Our new broadcast studio is a state-of-the-art facility that gives small and larger businesses the opportunity to create the highest quality content for their customers, staff or other stakeholders.
"The scale of our investment reflects the demand for commercial broadcast and production services post-pandemic and also reinforces our confidence in the Liverpool City Region."
::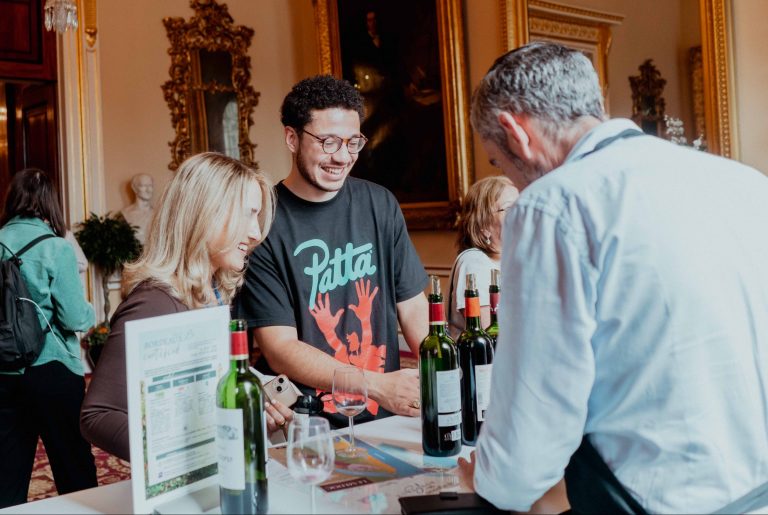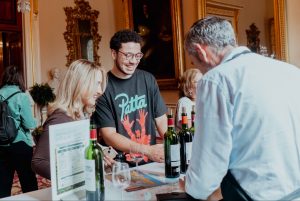 The first Taste Liverpool. Drink Bordeaux food and drink festival attracted 25,000 visitors to the city with an economic impact of £750,000.
Three months after the festival, organisers Liverpool City Council, Liverpool BID and Paul Askew, chef patron from the acclaimed Art School restaurant, have revealed figures that highlight the success of the festival.
Susan Finnegan, Taste Liverpool steering group vhair, said: "It's exciting to see the impact Taste Liverpool has had on the city region's economy and reputation as a food and drink destination. The economic research released today demonstrates the direct and positive influence on our food and drink sector and visitor economy. In our first year, visitors from all over the UK came to Liverpool to see our food revolution in action and the festival is already being talked about as the biggest date in the city's food and drink calendar."
Paul Askew said: "We are all very proud how Taste Liverpool. Drink Bordeaux has put Liverpool on the global food and drink festival map in spectacular style."
Bill Addy, Liverpool BID chief executive: "Liverpool's mixed-use economy means that when visitors come to sample our hospitality, we know we can sell the wider offer of culture, retail, leisure and more. A successful event benefits every business as we can show that this city has something for everyone."
::
The chief executive of a Liverpool electronic signature innovator took to the skies to demonstrate its capabilities when he used his company's software to sign a new employee contract from a helicopter flying over the city.
Videosign boss Steven Tallant took to the skies to meet new customer auccess manager, Jamie Wilson, and sign his new contract of employment remotely. Steven said: "I've always said that our software offers businesses the flexibility to work from any location, but this proves that Videosign can be used literally anywhere you can get an internet connection."
Videosign is an online meeting service for remotely witnessing signatures of legal documents. Facial-recognition software is used to verify the identity of signatories before tamper-proof electronic signatures are made, witnessed by everyone in the meeting and backed up with video and metadata evidence. Jamie's contract signing was witnessed in person by colleague Maria Murphy and the aerial meeting and signature was recorded via the Videosign platform.
Jamie said: "When I joined Videosign I never imagined I'd be talking to my new boss while he was in a helicopter, but it just goes to show how using the platform allows you to do business with colleagues and clients anywhere in the world."
Videosign, with bases in Liverpool and Glasgow, supports businesses in a wide range of sectors, including financial advice and conveyancing. The company recently released a new instant-access version of the platform, allowing small businesses to sign-up and start using Videosign immediately.
::
Independent law firm Brabners has become the UK's largest law firm – and first outside London – to achieve B-Corp status, joining a select group of businesses to be certified globally.
The 400+ strong firm, which has offices in Liverpool, Manchester, Lancashire and Leeds, will use the accreditation as a framework to continue to evolve and deliver its ESG strategy. In becoming a B Corp, Brabners joins a global network of 5,000 businesses – including more than 800 in the UK – independently recognised for being purpose-driven, committed to creating benefits for all stakeholders, and operating as a force for good.
Certifying body B Lab is a not-for-profit network transforming the global economy to benefit all people, communities, and the planet. Other B Corp-certified businesses include Patagonia, Ben & Jerry's and Innocent Drinks.
The firm's accreditation as a B Corp comes just weeks after Brabners announced plans to invest £50,000 to kick-start a new project that will restore more than 400 hectares of internationally important peatland in the Yorkshire Dales. It also follows the carbon-neutral firm's commitment to the UN's 'Race to Net Zero' campaign in 2021 when it joined Business Declares a Climate Emergency, a not-for-profit collective comprising businesses committed to addressing the climate emergency.
Robert White, CEO at Brabners, said: "Achieving B-Corp status is a fantastic achievement. One that reflects our commitment to delivering on our purpose, 'to demonstrate that business can bring about positive change', and one that all our colleagues can be extremely proud of. To be the first UK law firm outside London to be accredited is a privilege and I am hopeful that we will be joined by many others, in the near future."
::
Preston-based, Stone UK has received a £100,000 follow-on investment from NPIF-FW Capital Debt Finance, which is managed by FW Capital and part of the Northern Powerhouse Investment Fund (NPIF). It will use the funding to support ongoing growth including the innovation of new product lines and the creation of four new roles.
Stone UK is a specialist supplier of natural, high quality English stone sourced from quarries in Yorkshire and Lancashire. The firm also has extensive experience of stone reclamation, providing products of the finest quality. Stone UK's range offers the choice of newly quarried or reclaimed stone for building projects, Yorkstone paving and setts.
With more than 20 years' experience, Stone UK has worked with many high profile clients, including providing reclaimed Yorkstone for the Sandringham Estate. Another successful project saw Stone UK supply bespoke Yorkstone paving for the historic Blenheim Palace, the birthplace of Sir Winston Churchill.
The investment is the second round of FW Capital funding for Stone UK, following on from a £250,000 loan in 2017. The deal was facilitated by FW Capital portfolio executive Alistair Igo.
David Evans, Stone UK director, said: "The funding will allow us to create four new jobs and continue to grow our business."
::
As it continues to provide vital aid and humanitarian assistance across the globe, the British Red Cross has struck a new partnership with Manchester specialist travel group, Diversity Travel.
The partnership will see Diversity provide travel planning and organisation assistance to the charity and its workforce of more than 21,500 staff and 4,000 volunteers, who deliver humanitarian support around the world as part of the global Red Cross Red Crescent Movement. 2022 has already proven to be a busy year for the British Red Cross, which is supporting people affected by crises in the UK and overseas.
The new partnership will see Diversity offer a range of exclusive services to staff and volunteers including specially priced deals on flights, accommodation and transfers, access to lounge services, visa support and vehicle hire. The British Red Cross joins Oxfam, Save The Children, Plan International and more of the world's largest humanitarian groups, charities and NGOs choosing to work with Diversity on its global travel logistics.
Dorothy Brown, chief operating officer for the British Red Cross, said: "The British Red Cross and the wider Red Cross Red Crescent Movement support people in crises, whoever and wherever they are. Emergencies like these can strike anywhere, at any time. That's why we need fast, efficient and reliable ways to get our staff and volunteers to where they're needed. We look forward to working with Diversity Travel to achieve this."
Sam Whittle, commercial director for Diversity Travel, said: "The British Red Cross, as part of the global Red Cross Movement, provides vital support for countries and communities across the planet, and we're proud to support that incredible mission by finding more efficient, more sustainable and more cost-effective travel solutions for its workers."