Tell people that you're driving the slow road from London to Wales and you might get a raised eyebrow. After all, you can floor it down the motorway and cross the Severn Bridge in three hours on a clear run. But where's the fun in that?
In the mad dash to get to the coast and mountains, we miss so much: river-veined valleys and hilltops with heart-hammering views, dashingly romantic castles and prehistoric standing stones, grand manors ripe for bodice-ripping period dramas and pubs with real ales, inglenook fireplaces and beams so medievally low you knock your head against them.
The pandemic has seen road trips reborn and maps redrawn as we reassess what travel means. We've pieced together this unhurried drive to shine a light on beauty beyond the hard shoulder. You can revel in butterscotch-coloured villages, country estates and Michelin-starred restaurants before there's even a whisper of the woody-hilled loveliness of the Wye Valley. Allow a weekend or, even better, a week to do it justice.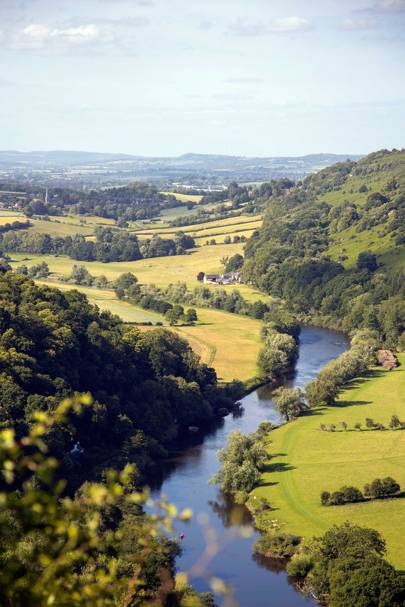 Colne Valley Regional Park and the Chiltern Hills
Countryside like this on London's doorstep – who knew? Your first stop is the Colne Valley Regional Park, a lush spread of woodlands and fens, with strolls, bike and boat rides along the Grand Union Canal. At Denham visitor centre, hook onto a four-mile circular walk along the towpaths of the canal, keeping an eye out for kingfishers and herons.
Swinging north-west brings you to the chalky Chiltern Hills for muddy-boot walks through fields and sunlit beech, along bridleways and over streams to market towns, villages and many a cracking country pub. Stop off at dinky Watlington, said to be Britain's smallest town, full of flint-built, thatched-roof charm. Red kites wheel above the open grassland at Watlington Hill, across expansive views of the Oxfordshire Plain. Just south, windmill-topped Turville (of Vicar of Dibley fame) merits a stop, as does Tudor country manor Greys Court and its wisteria-draped gardens.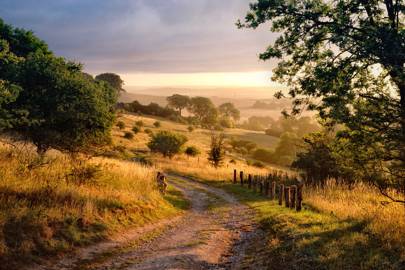 Where to sleep and eat
For nouveau-rustic pub glamour, head to the 18th-century Mash Inn, with its wonky beams, flagstones and sweeping views, where chef Jon Parry elevates locally sourced and foraged ingredients on a wood-fired grill. Or – providing you've booked months ahead – swerve north for a little Raymond Blanc magic at two-Michelin-starred Le Manoir aux Quat'Saisons.
North Wessex Downs and Avebury
The Chilterns ease ever so gently into the North Wessex Downs, an Area of Outstanding Natural Beauty, where meadows, chalk downs and beech woods unfurl. Here, the horizons are wider, the skies bigger and the crowds smaller.
Few sights are as riveting as the Uffington White Horse, which has been trotting across these slopes since the Bronze Age – making it Britain's oldest prehistoric chalk hill figure. Reach it on foot across the downs and through woodland for the full impact. Tag on a mile's walk west on the Ridgeway to reach Wayland's Smithy, an impressive Neolithic chambered long barrow.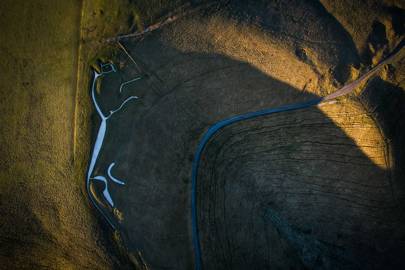 From here, cruise along B-roads south to Highclere Castle (the real Downton Abbey) for a peek at its opulent staterooms, grounds and Egyptian exhibition. Then it's back behind the wheel for the short drive west to the ancient, trail-woven Savernake Forest south of Marlborough, to see Capability Brown's Grand Avenue of beeches and the 1,100-year-old Big Belly Oak.
Driving west throws you in at the prehistoric deep end – you can barely put your finger on the map without knocking down a standing stone around Avebury. Stonehenge's lesser-known, more soulful sister is home to the largest stone circle in the world, with a diameter of 1,090ft. Stroll in contemplative silence around the space, then walk cross-country to the green hump of Silbury Hill, Europe's largest artificial mound, dating back to about 2400 BC.
Where to sleep and eat
For an affordable stay, cosy hangout The Rectory in the village of Crudwell is a crowd-pleasing option, and has a brilliant restaurant.
The Rick Stein restaurant brings the flavours and seafood of Cornwall to his Marlborough outpost. South of Highclere, the Watership Down Inn is the country-pub dream, with a produce-driven menu, local ales and crisply designed rooms named after the characters in its namesake novel.
Bath and the Cotswolds
With its lovely architecture and Roman baths taking you back to a more graceful era, World Heritage Site Bath provides a shot of culture before the scenic drive north through the Cotswolds. The city has just received its second UNESCO status as one of the Great Spa Towns of Europe. Take a dip in its healing mineral waters high above the rooftops at Thermae Bath Spa, picture the bath-loving Georgian gentry frolicking in its Roman Baths, have tea at the Pump Room and waft around the Royal Crescent in 18th-century style.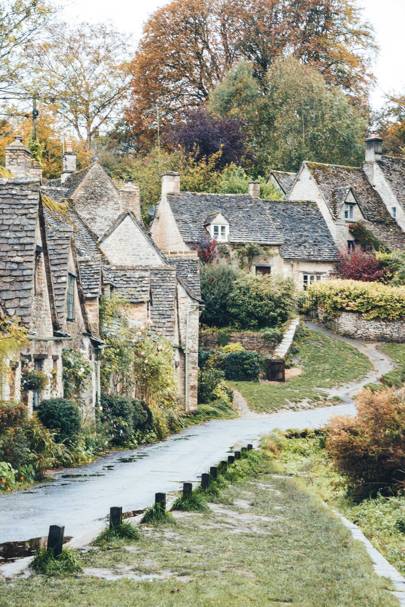 Mr Top Gear himself, Jeremy Clarkson, lives in the Cotswolds, where back roads spin together some of Britain's loveliest countryside in a fantasy of honey-blonde villages that look as though they've been preserved in medieval aspic. Don't rush the journey north: you'll want time for incredibly pretty Castle Combe, which is pure film-set stuff with its 500-year-old weavers' cottages, packhorse bridges and ancient beech woods.
Don't miss the Victorian botanical splendour of Westonbirt (The National Arboretum), Gothic-revival Woodchester Mansion and fanciful Painswick Rococo Garden on the drive north.
Where to sleep and eat
Book Lucknam Park, a Palladian mansion set in 500 acres of wooded parkland, with a spa, horse riding, croquet and Michelin-starred Restaurant Hywel Jones.
Wye Valley and Wales
Things take a turn for the wilder as you cross the River Severn and dive into the trail-veined Forest of Dean, where the ageless oak, sweet-chestnut and beech woods were once the royal hunting grounds of Tudor kings. The final leg of the road trip twists through the Wye Valley, the back door to Wales, which enthralled Romantic poets and painters. Walk a stretch of Offa's Dyke, crossing borders over moor and mountain, or dally in forests cloaked in bluebells in spring and russet-gold foliage in autumn.
Handsomely medieval Goodrich Castle has stirring views from its battlements. Driving on south leads to Symonds Yat, where you can canoe along the winding, high-banked river, or hike up to the limestone outcrop of Symonds Yat Rock and its Iron Age hillfort for glimpses of goshawks, buzzards and peregrine falcons. Pretty market town Monmouth breaks up the journey south to the thrilling Gothic ruins of Tintern Abbey that enchanted a paintbrush-wielding Turner. For a view on high, trudge up to the Devil's Pulpit, which sent Wordsworth into poetic raptures in Lines Written a Few Miles above Tintern Abbey.
Where to sleep and eat
Famous for its starring role in Sex Education, The Chalet in Symonds Yat has gorgeous Wye Valley views, but you'll need to be super-organised and book months ahead. The Tudor Farmhouse is a rural retreat on a 13th-century farm or glamp in one of the cute, old-school wooden cabins at Tintern's Hop Garden. There are some fabulous places to eat in these parts – book the The Pig and Apple for gourmet burgers on Kate Humble's farm near Monmouth, and outstanding Michelin-starred The Whitebrook, headed up by Chris Harrod.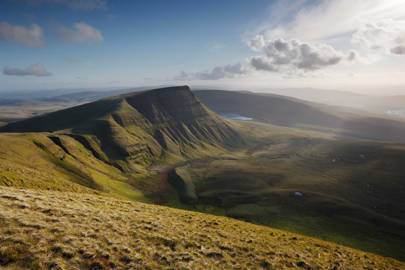 The onward drive to the coast

If the Wye Valley has whetted your appetite for more, drive deeper into Wales. From Monmouth, it's just a short hop west to the Brecon Beacons National Park, where bracing hikes over the moor, through the woods and up to bare, fin-shaped peaks await. Heading an hour south of here brings you to the fabulous dune-flanked beaches of Gower, while driving the same distance west takes you to the sublime coves, cliffs, coastal walks and puffin-filled islands of Pembrokeshire.
Like this? Now read:
The best road trips in the UK and Ireland
8 beautiful road trips in France