You hear that? It's the sound of your guests duking it out over the last spoonful of your newest culinary masterpiece. Developed by former pastry chef G. Daniela Galarza, it combines two of life's little pleasures: dessert and vino. All you need is to have not finished a bottle of wine (easier said than done) and to have some seasonal fruits like peaches, berries, or even apples in the drawer of your fridge that you ambitiously bought at the grocery store without necessarily meal planning first. No but actually, we won't allow you to stick that bottle with less than half a glass back in the fridge. Might as well whip up a gorgeous dessert, right?!
Here's the secret of that leftover rosé: As Galarza explains in her friend Colu Henry's new cookbook Colu Cooks, the wine (yes, it's more than fine to use a bottle that's been open for more than a week) gives the fruit a "quick plumping" before it's covered in buttery topping. *tucks napkin into T-shirt*
Pop-Another-Bottle Crumble
Serves 4 to 6
For the fruit:
4 cups pitted and roughly chopped peaches, plums, nectarines, cherries, berries, or apples or any combination of the above ½ cup leftover white wine or rosé
¼ cup packed light-brown sugar
4 teaspoons cornstarch
1 teaspoon salt
Zest of 1 lemon
1 tablespoon lemon juice
For the topping:
¾ cup salted or unsalted butter, at room temperature 1 cup all-purpose flour
1 cup almond flour (if you'd like, you can sub in 1 cup of any ground nut flour or quick-cook oats or an additional cup of all-purpose flour)
7 ounces light-brown sugar
1 teaspoon salt
1 teaspoon ground cinnamon
½ teaspoon vanilla extract
Ice cream or whipped cream, for serving (optional…but also absolutely necessary, you know?)
In a large baking dish, combine the fruit and wine and gently stir in the light-brown sugar, cornstarch, salt, lemon zest, and lemon juice. Set aside.
In a large bowl, combine the butter, all-purpose flour, almond flour, sugar, salt, cinnamon, and vanilla. Massage the ingredients together with your fingers until large crumbs form. No chunks of butter should remain. Cover the bowl and place it in the refrigerator.
Preheat the oven to 375 degrees. Top the fruit evenly with the crumble. (Note: There may be some leftover topping.)
Bake until the fruit juices are bubbling and the crumble topping is a deep golden brown, about 40 to 50 minutes.
Serve warm or at room temperature with ice cream, whipped cream, or both (obviously, we think you should choose both).
Pro tip to make it last: Store extra unbaked topping in an airtight container and pop it in the fridge for up to one week. When the craving hits, use it to make another batch.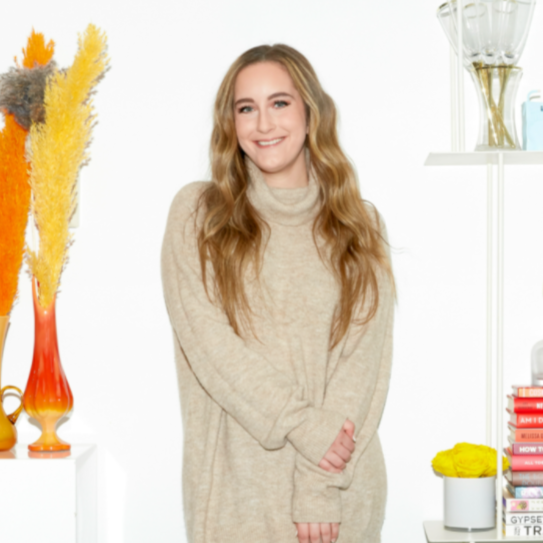 Associate Lifestyle Editor
Hannah Chubb is the associate lifestyle editor at Cosmopolitan, covering all things home, travel, food, health, career, and more. She spends pretty much every hour of every day curating the internet for the best new products, trends, and travel destinations. You can typically find her looking for houses she can't afford on Zillow or Airbnb, planning her next meal before she gets to the restaurant, or taking all of the Justin Bieber classes over and over and over again on Peloton. Follow her on Instagram.