That handy companion saved us from muddy farmers' fields and dodgy roadside pitches on many occasions, and in places where, even now, I'd suggest internet access would be challenging.
Genuine reviews
When I compare that "always on", well-researched guide to the grammatically suspect and often unreliable entries contributed to 21st century online travel sites, I think we were better off.
Especially when the unsuspecting traveller is exposed to helpful online gems such as: "Apparently Rome has not yet discovered building maintenance. The coloseam [sic] was very rundown and did not have any refreshment stands or cleaning crew of any kind."
No shit, Sherlock – that's probably because it's 2000 years old and, er, that's sort of the point.
I think we should be asking why these people are allowed out in public, let alone to comment on a site that gives travel advice to others. It's true that current online travel services are more accessible and abundant, but sorting through the dross to get to the genuine reviews can be exhausting.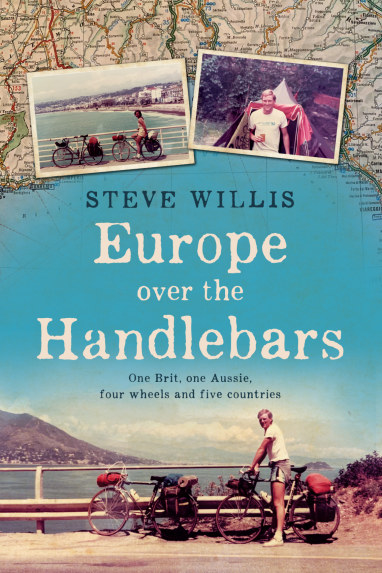 OK, I hear you say, that's all well and good, but what about navigation? Surely the crop of app-based maps are our saviours? Well, yes, they are valuable if you have to be somewhere at a certain time, and that mostly works for me in my daily life. But, if you're yearning for spontaneity in your travels, paper maps might be your go.
In our meandering journey through five European countries in 1984, our Collins Road Atlas of Europe and Michelin guides always provided reliable advice. Any unintended diversions were our own mistakes and that was often when we enjoyed unique cultural experiences. If we'd been looking down at a phone map, rather than looking up at the people and places we were passing, we would have mostly missed those interactions.
Also, and on a more practical note, those maps were always available, regardless of internet coverage. And, they couldn't talk back to us, or demand we "perform a U-turn as soon as possible", if we went past the suggested turning without informing our electronic guide of our intentions.
However – and I think this is the clincher – my final argument for off-grid travel is that you are always present. At the tourist view, without looking at your phone to post a selfie; in the restaurant, with your actual rather than online friends; and in pretty much every other situation, where you'll experience the places you're in rather than the one you left.
So, if I could have provided my advice to those youngsters on the ferry, I would have told them: if you want off-grid experiences, switch off your smartphone, ditch your travel and social media apps and learn to read a map.
You'll undoubtedly become lost on occasion and the traffic jams won't instantly update, but you'll discover people, perspectives and places you otherwise might not have seen.
And, you might discover what a holiday really should be.
Steve Willis is the author of Europe Over the Handlebars (Broadcast Books).