My partner Nick and I spent last Easter at a farmhouse in a Cotswolds village. We read books, enjoyed lunches on the terrace and took long walks along footpaths between the canary-yellow rapeseed fields. With an aga, original art works and an en suite bathroom with claw-foot bath, this limestone mansion would have cost thousands to rent – especially in the Easter holidays. But we stayed for free, in return for looking after the owners' friendly cocker spaniels, a long-haired cat and the children's hamster, while the family went skiing in the Alps.
We landed this amazing break through Trusted Housesitters, a website that matches owners with sitters worldwide (membership £99 for a year). House Sitters UK offers a similar service, but covers only this country (£29 a year). Unsurprisingly given the state of the economy, companies offering housesitting services are reporting a boom this year. Trusted House Sitters has seen a 130% increase in new members compared with 2019, and owners have posted more than double the number of requests for UK sitters.
We discovered Trusted Housesitters in summer 2013, when Nick chucked in his job and we decided to leave our London flat and go travelling for a while. Money was tight so we needed to get creative, and decided to give housesitting a go. Creating a profile detailing our animal, gardening and domestic experience, we posted it, along with peppy photos of us among the poppies in Italy, and crossed our fingers.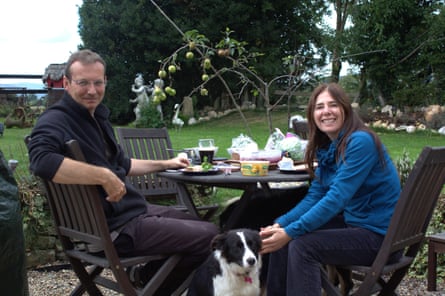 We didn't have to wait long. We were soon contacted by Rachel and Frank, who were desperate for a break from their smallholding in County Wicklow, Ireland (and were perhaps persuaded by my stint as a jillaroo on a sheep station in Australia). We were greeted by excited sheepdogs, and introduced to their chickens, ducks (which produced fresh eggs each morning), pet sheep and a tabby cat called Bruiser. Sunny days were spent with the dogs – picking fat blackberries, walking in the Wicklow mountains and swimming among seals in Clogga Cove. We were hooked and realised housesitting could help us travel on a budget.
Sits have included a three-storey townhouse in London and a lakeside pad in Montreux, Switzerland, and we ended our year away caring for two Labrador-crosses in a croft house on the Isle of Lewis. That was a magical trip: we explored the atmospheric Calanais standing stones, picnicked on wild beaches where the Vikings once landed (and where we witnessed a whale carcass being eaten by ravens) and watched porpoises leap out of a glassy sea.
Nearly a decade later, we are still housesitting. Nick retrained as a teacher, and we housesit in the UK, and sometimes abroad, in the school holidays, when accommodation is most expensive (and the need for housesitters highest). Although getting free holiday accommodation is reason enough to do it, housesitting has other benefits. It's fun spending time with different animals, with all the comforts of a home away from home. You can also get to know the neighbours – even in London. Looking after a cat in Golders Green one August, we were invited for dinner by the lady next door (a fascinating literary agent), and ended up sitting her wide-eyed kitten the following spring.
Exploring what's on the doorstep can lead to some amazing travel experiences. Like the time we stayed at a smallholding in Sussex and discovered the Knepp rewilding project. On a visit, we spotted stork babies in nests in the oak trees and the rare purple emperor butterfly, and treated ourselves to a bottle of the estate's sparkling wine.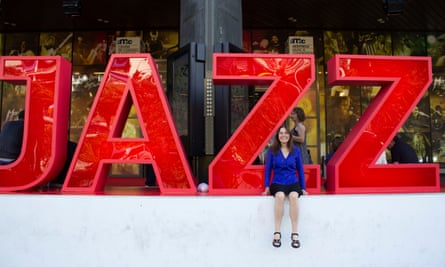 We have done weekends and month-long stints, and looked after pets from a budgie to an adorable pair of rescue donkeys, but mostly dogs and cats. With constant attractive profiles coming online, housesitting can become addictive. I still get a buzz, when we land a free stay in an incredible place. One such was a 12-bedroom Edwardian manor in Devon, with three golden doodles to play with in the wooded grounds. It's also a wedding venue, and we slept in the romantic Bridal Suite for three weeks.
Housesitting is not a conventional holiday though, as looking after pets and country mansions can be demanding. On rare occasions housesitting is just that, but usually the main focus is pet-sitting – and most owners like to be kept in the loop about their pets' welfare. And, of course, dogs get into scrapes (like the terrier pup who swallowed the bandage on his poorly leg), cats go missing (and, thankfully, are found, mewing on top of a roof) and some animals have problems – like the rescue dog that would spin on the spot every time a car drove past. It's competitive too – to earn five-star reviews (a gateway to the best sits) you need to look after family pets as if they were your own, and go the extra mile. Our hosts come back to an immaculate home with flowers and a thank you card, and a homecooked meal in the fridge.
With a stronger desire to get away from the big smoke after the pandemic, we have clocked up five housesits this year alone. To save more pennies, we selected places a couple of hours' drive or train ride from our flat in London. The one I loved most was 10 days with two black cats in a stone cottage straight out of the film The Holiday, on a private estate near Marlborough in Wiltshire. Not only did we have the cats for company, horses on the gallops and red kites circling overhead, but a neighbour who took me to see a crop circle and taught me how to make crab apple jelly.
People talk about enjoying a home from home, but this way we can bag somewhere that's usually bigger, smarter, prettier or in a nicer location than our own home – and all without paying a penny.