Craig Trost had six days — six chilly, gray, November days — to convince a bunch of Californians to bring their television crews to Wisconsin.
Trost, communications director for Travel Wisconsin, ferried the Los Angeles scouting team from site to site, 56 locations in all from Madison and Milwaukee to Kohler, Green Bay and Door County. He couldn't tell venues and restaurant owners who the visitors were, so he introduced the team as part of a "cooking competition show."
"It's really important during the scouting process to keep it under wraps," Trost said. "We were allowed to tell them 'it's a culinary show,' but it could have been any one of them. People were opening their doors not knowing exactly what it was."
What it was, as food lovers found out in July, was "Top Chef," produced by Magical Elves on Bravo. The show filmed its 21st season, which is scheduled to air in March, over six weeks this past summer in multiple locations, focused on Milwaukee and Madison. 
Twenty seasons in since it first aired in 2006, "Top Chef" is arguably the most influential reality cooking show in the country, if not the world. Though Nielsen ratings have declined from a Season 5 peak of 3 million viewers on average per episode, the show continues to launch celebrity chefs and spin-offs.
Tourism staff had been planting the seeds for a Wisconsin season for well over a decade.
"'Top Chef' is a long play," Trost said. "It is not something that happens overnight. It took us years to get to this point."
In January 2024, "Top Chef" will announce the contestants, or "cheftestants," who hail from all around the country. 
Before the wave of attention and tourism many anticipate will follow, it's worth exploring how "Top Chef" found itself in Wisconsin, and what might be coming next.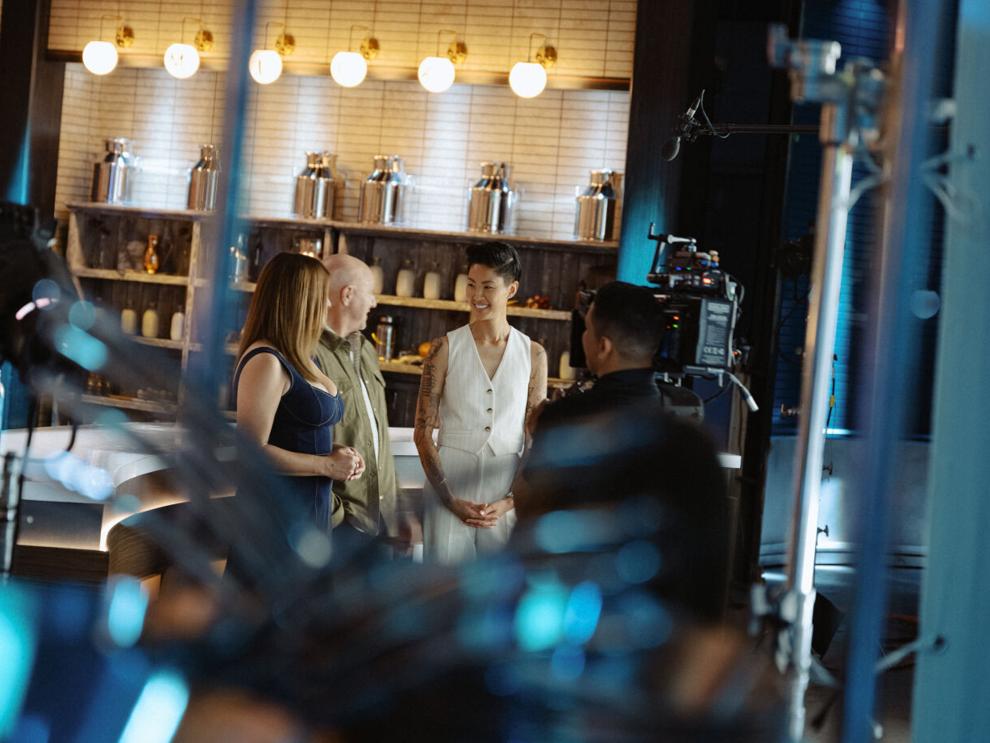 The chefs you know
How did Wisconsin finally land "Top Chef?" The answer involves money. According to documents obtained by the Cap Times, Travel Wisconsin coordinated a total of $1.3 million in incentives from the Wisconsin Economic Development Corporation ($500,000) as well as tourism partners and agricultural marketing organizations, like Dairy Farmers of Wisconsin.
Other factors influenced the choice as well. "Top Chef" hasn't come anywhere near the Midwest since Season 4, which was filmed in Chicago in 2008. Cheese, brats, cranberries and beer make for easy challenge fodder. And Wisconsin's sports teams and politics keep making national news.
"Wisconsin is having a moment," said Diana Schmedeman, a branded content and integrations producer with Magical Elves. "You're hearing more and more about Wisconsin all the time … the dairy culture, the James Beard Award-winning chefs. There's so much more in the culinary world that is happening. … It's perfect timing."
Landing "Top Chef" has already turned eyes toward Wisconsin. According to Trost, the announcement in July resulted in $34.7 million in "advertising value equivalency"  — essentially, the value of the news coverage "Top Chef" coming to Wisconsin has generated. This is one way public relations professionals measure how they reach people. 
"That was 1,050 press hits nationwide, 18.4 billion impressions," Trost said. In comparison, a good year for Travel Wisconsin might net 3 to 4 billion impressions nationwide, total.
One of Wisconsin's earliest connections to "Top Chef" was Milwaukee restaurateur Paul Bartolotta. Bartolotta Restaurants now includes 17 restaurants and catering facilities in the greater Milwaukee area. The chef himself has won two James Beard Awards, one in 1994 for Best Chef Midwest (for Spiaggia, in Chicago) and another in 2009 for Best Chef Southwest when he was a chef in Nevada.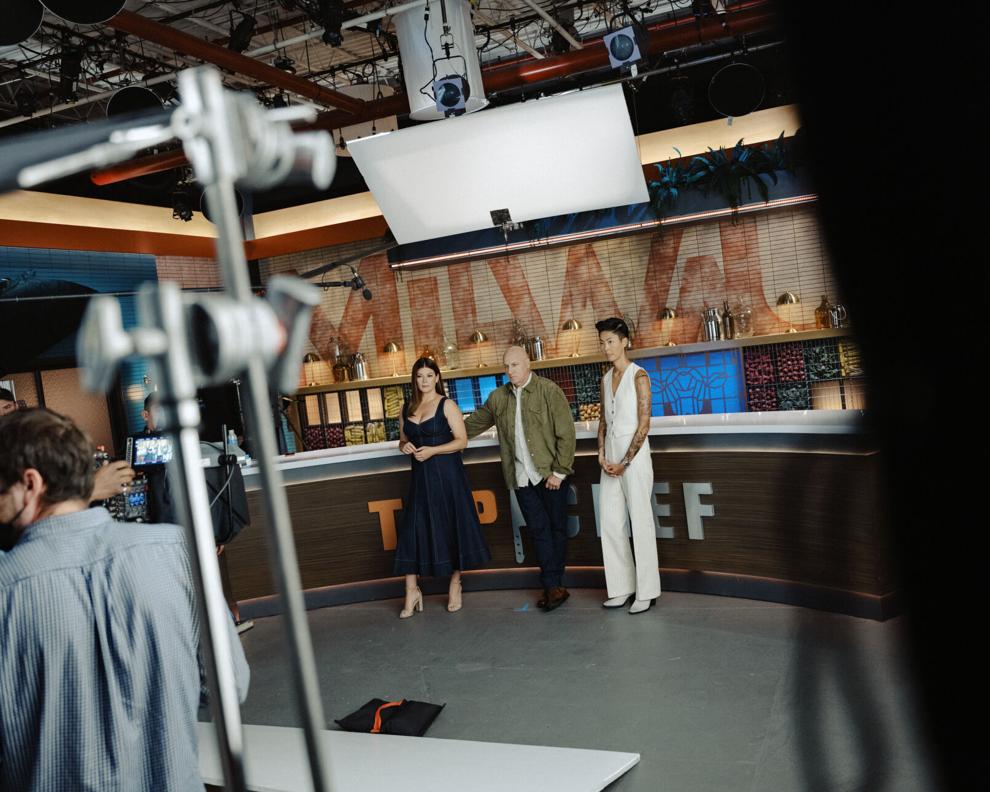 The "Top Chef" crew invited Bartolotta on the show for Season 6, set in Las Vegas. When he returned to his home state, Bartolotta became an evangelist for the show.
"His dream has always been to bring 'Top Chef' to Wisconsin," Trost said. "He has come to multiple iterations of the Department of Tourism and Visit Milwaukee. Every time there was a leadership change, he made another effort."
A few top executives at "Top Chef" already had Wisconsin connections. Diana's husband, Patrick Schmedeman, is the senior vice president of production at Magical Elves. He's also the great-grandson of Albert Schmedeman, a former Madison mayor and the 28th governor of Wisconsin (1933-35).
"I came to Wisconsin tourism a decade ago, because my husband was like, 'We have to go to Wisconsin,'" Diana Schmedeman said. "It was planting the seed. I don't think Wisconsin (was) ready for us yet."
So "Top Chef" moved around, filming seasons in California, Charleston, Colorado and Kentucky. Those deals looked different state by state — Kentucky's tourism board approved up to $3.5 million in production incentives, according to Louisville's Courier-Journal. Colorado approved up to $1 million. 
Trost cited a lack of resources as the primary reason Wisconsin tourism didn't initially pursue "Top Chef," which beyond Trost's efforts to bring in money required a substantial investment of staff time and labor.
The Department of Tourism (also known as Travel Wisconsin) is Wisconsin's smallest cabinet level agency, Trost said, "and we don't have a lot of financial wiggle room." The department is funded by general purpose revenue and tribal gaming revenue. It received some pandemic-related recovery funds as well.
"Top Chef: Wisconsin" simmered on a back burner until a conversation with Bartolotta in April 2021, when something shifted.
"We all saw the vision," Trost said. "I was granted the latitude to go out and make this happen."
Trost began recruiting partners who could benefit from a "Top Chef" season, which eventually included Dairy Farmers of Wisconsin, the Wisconsin State Cranberry Growers Association and tourism boards from Madison, Milwaukee and Door County.
Wisconsin was on the short list for Season 19. The state lost out to a second Texas season, this time in Houston, after the pandemic-delayed Ryder Cup golf tournament moved to Whistling Straits in Kohler in 2021 and hotels booked up. "Top Chef" needs around 7,000 hotel room nights while the season is in production.
Season 20 was scheduled to be an international all-stars season in London. Still hopeful, Trost asked Magical Elves to "put us on the top of your list" for Season 21.
At that November 2022 visit, Bartolotta led a "custard crawl," which included locations like Leon's Frozen Custard and Kopps. The scouting team went to sports stadiums, restaurants, large venues and small cheese shops. They met cheesemakers and peeked into kitchens.
"We were in Door County in November," Trost said. "We had just eaten a cherry-filled breakfast. We got in our cars to drive south to Madison and it was one of the first snowfalls of the season … one of those that's so warm, it wasn't sticking to the road. The trees looked absolutely beautiful.
"It may have been November and hard to picture what it might look like in the summer, but the Magical Elves production crew are professionals," Trost said. "They know how to pull the storyline out, to make sure a community looks as good as it possibly can on TV. … We're going to look beautiful."
Trost acted as a go-between among "Top Chef" producers and the partners, and by late May 2023, the deals were done and contracts were signed. For Trost, it was a huge victory.
"Craig was absolutely instrumental in making it happen," Schmedeman said. "He had his eye on the prize for a long time."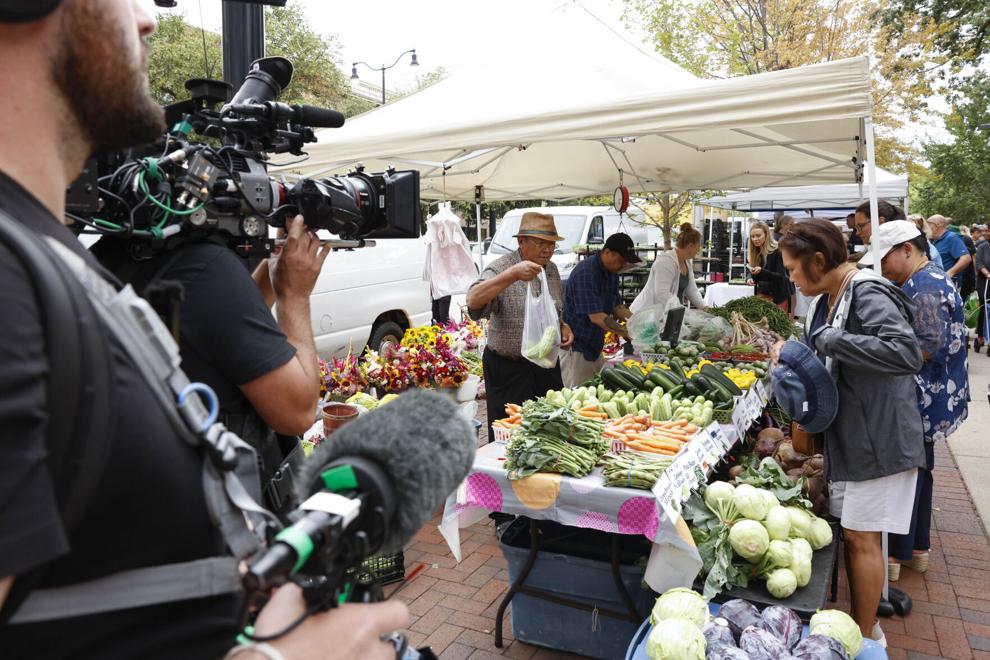 Bigger bang for your buck
State by state, no two "Top Chef" deals have looked "even remotely similar," Schmedeman said. Her job is to work with tourism boards and "DMOs" — destination management organizations — while the network goes after larger opportunities, like ad deals with major beverage companies.
"I work in tandem with different entities to try and get the best package together, especially if we feel like this is the season to be there," Schmedeman said. "Can we look at hotel groups, airlines that are interested? We have to clear a lot with the network, but we look for groups that would have a reason to want to be on the show and partner with us.
"What was nice is, because there are so many large brands that come out of Wisconsin, we had some options to play with," she added. 
According to documents from the Wisconsin Economic Development Corporation (which is not technically a state agency, though it is funded with state dollars), WEDC negotiated a graduated payment of $1.3 million to Mission Productions, the company that filmed "Top Chef" in the state.
State funds made up half a million dollars of that total. Visit Milwaukee paid $250,000. Dairy Farmers of Wisconsin offered another $250,000. Destination Madison chipped in $150,000.
Destination Door County and the Wisconsin State Cranberry Growers Association each paid $75,000. Because of restrictions on how far the crew could travel, no episodes were filmed in Door County, but there is a stipulation about "incorporating Door County cherries."
"You get a bigger bang for your buck when you work together with others," said Jon Jarosh, chief communications officer at Destination Door County. "We helped each other out. We all offer different things."
In exchange, "Top Chef" made specific deals. According to contracts shared by WEDC, 10 episodes would be filmed in the state, with two associated with Madison and six associated with Milwaukee, "e.g. Henry Maier Festival Park, The Lakefront, Rivers, South Side neighborhood, North Side neighborhood, etc."
An agreement with Visit Milwaukee stipulated "two (2) Wisconsin-based celebrity chefs (e.g. Chef Paul Bartolotta and Chef Dane Baldwin)" should appear in an episode, with a conduct clause built in. ("Top Chef" has taken reputational hits after chef misconduct.)
Milwaukee asked for at least one inclusion of "local Milwaukee beer," type not specified, and at least one verbal mention of Milwaukee. The Dairy Farmers agreed to provide "an assortment of Wisconsin artisan cheese (which may include cheese curds) and specialty cow's milk cheese" for use in a short QuickFire challenge or a full-length Elimination challenge.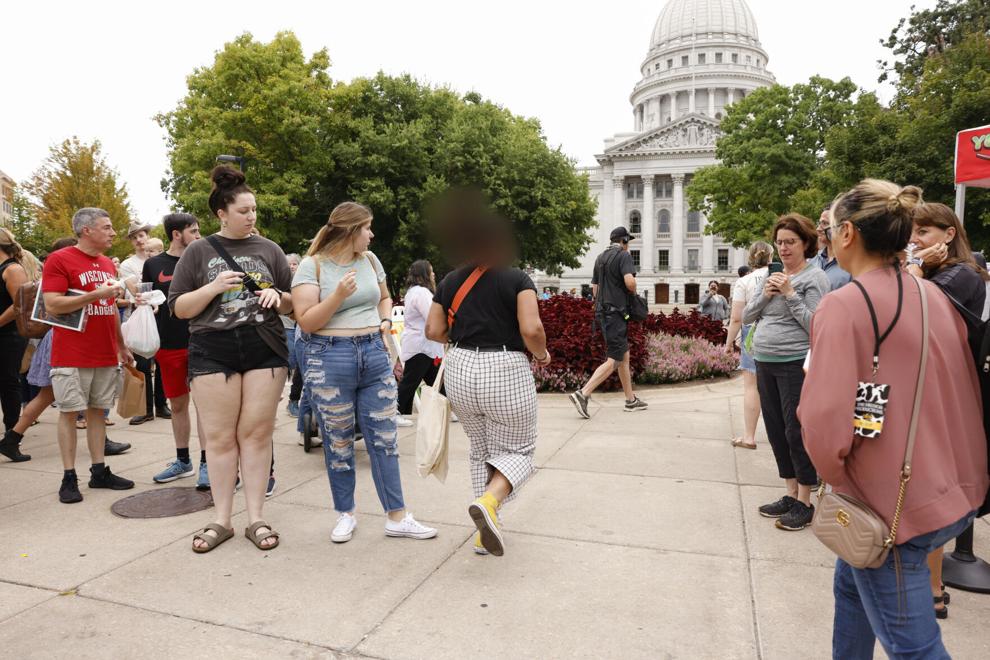 The cranberry association got the promise of a challenge that would incorporate "one cranberry grower." 
"We have a few who are really advocates, excited and eager to share the story," said Holly Herline, communications manager for the Wisconsin State Cranberry Growers Association. "Every day, they're sharing videos and photos … that is likely where they found some of the growers they were interested in." 
Beyond direct financial incentives, agreements shared by WEDC included stipulations about using "local Wisconsin spices" and "local Wisconsin coffee," generally provided free by the company in exchange for exposure. Schmedeman clarified that the show worked with Colectivo Coffee, The Spice House in Milwaukee and Fortune Favors, which is based in Madison and known for candied pecans. 
"They give us product and we showcase it on the show in a natural, non-guaranteed fashion," Schmedeman said. 
One entity that didn't provide any funds directly was Travel Wisconsin itself. Trost said he was "in for a lot of sweat equity."
"We certainly could have financially contributed towards the show if we had those resources, but it would have meant making decisions about what else not to fund," Trost said. "At the time that we started negotiating this, we were just emerging from the pandemic. We needed to help our industry recover as quickly as possible.
"So it was important to invest sweat equity in this long play for the state of Wisconsin, while also working to bounce back from the pandemic."
Practical considerations
When "Top Chef" was in Wisconsin, more than 80 local people were hired for temporary work on the show, according to a representative at NBC Universal, Bravo's parent company. They hired production assistants, servers, dishwashers and medics, as well as audio mixers, assistant camera operators, drone operators and more.
Beyond this and those 7,000 hotel rooms, many of those responsible for bringing "Top Chef" to Wisconsin believe it has already paid for itself in promotional visibility.
Rob Gard at Destination Madison was charged with taking "Top Chef" scouts around the city. The official agreement calls for "one (1) visual of signage/logos … of Garver Feed Mill or Monona Terrace" in an episode. 
"I think what they were really impressed with when we took them to different businesses and restaurants is the connectedness of the culinary community here," Gard said. "So-and-so at one restaurant had (previously) worked at the restaurant we were at 20 minutes earlier. So-and-so got their culinary start at this large employer we just visited.
"They could see those streams of culinary connectedness moving throughout the city, and I think that excited them about what we have going on here."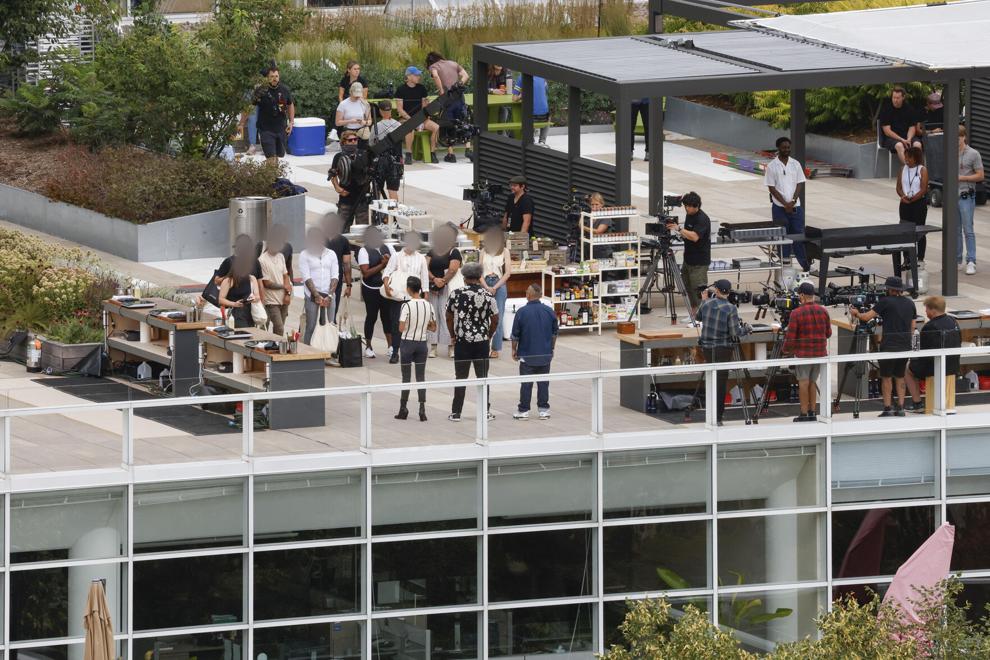 Before the show arrived in the state and during filming in August, the Destination Madison team helped solve logistical problems. While "Top Chef" contestants ran around the Dane County Farmers' Market, they figured out where "Top Chef" should park their trucks. What kind of space would they need for production set up and the debrief at the end of the night? Whose job was it to negotiate with city parking and police? 
"Samantha Brown (from the PBS show 'Places to Love') was our first foray into national shows at that level," Gard said. "That's certainly something that we want to continue when it's the right match. … There are 1,000 ways to reach people today, and we know that TV is still one of them."
Milwaukee is a bit more used to travel shows coming through. Former "Top Chef" host Padma Lakshmi shot an episode of her new show, "Taste the Nation," in Milwaukee, highlighting German immigrant cuisine (and riding in the Wienermobile).
"We're always grateful any time a restaurant is highlighted on a national network," said Claire Koenig, senior director of communications and public affairs at Visit Milwaukee. Bravo, she said, is known for "prestige reality TV."
"I mean, one-and-a-half to two-and-a-half million viewers, including streaming, for each episode?" she said. "Those are huge, huge numbers."
"One of the biggest differences is that 'Top Chef' is a full season, not just a one-off," added Josh Albrecht, Visit Milwaukee's vice president of marketing and communications.
"Even 'Diners, Drive-Ins and Dives,' you're lucky if you get a three- to five-minute segment with the diner. … The beauty of 'Top Chef' is it's featuring entire communities, in this case, the entire state. That's the biggest difference of why it is more prestigious, why it is more valuable as a marketing tool for Milwaukee and the state."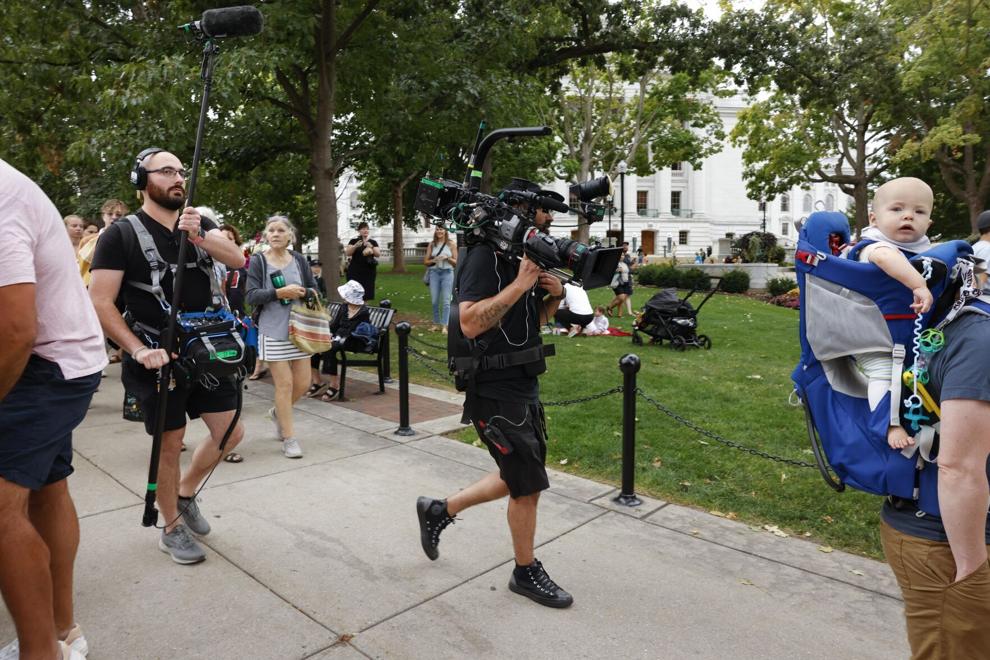 Herline, with the cranberry growers, is excited for "Top Chef" to spread the cranberry gospel. Some 250 Wisconsin farmers lead the world in production of the tart bog-grown berries.  
"I think there's going to be an all-around benefit," she said. "Watching the show, there's going to be a little something for everyone to take away. We're leaning into that. … The cranberry growers, our industry, is really going to speak for itself."
For now, everyone's starting to think ahead, dreaming about launch parties, social campaigns and potential ad buys. Already last summer, Travel Wisconsin invited journalists from other states with a compelling pitch: "We secured 'Top Chef.' Do you want to come out for a filming?"
"Because they can't write about the episode they witnessed until it airs, we sent them all over the state, eating their way around Wisconsin," Trost said. "Now they have a ton of content that they can write about. That's how we turn what is a regional taping of a national television show into a statewide narrative."
Some of the tourism boards may pursue bigger "as seen on 'Top Chef'"-inspired campaigns. Visit Milwaukee tends to focus on a six-hour drive range, the 15 Midwest media markets where its TV show "Good Things Brewing" airs, and cities that have direct flights from Milwaukee.
Albrecht mentioned billboards and culinary-heavy campaigns. 
"And then once the show airs, we start to highlight all the places that the show went to," he said. "Fans will want to see where episodes were filmed, and go into the restaurants they featured. We'll be creating 'Bravo's Top Chef' trails."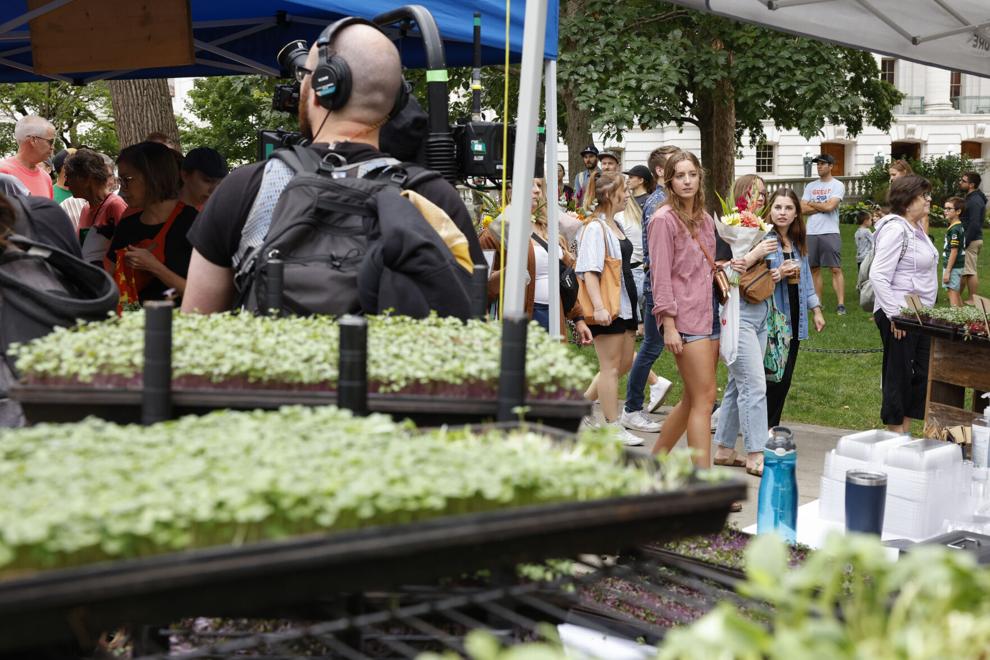 Some tourism boards may not have enough additional money to place an expensive national ad buy on Bravo or streaming services, like those "Illinois" television commercials with Jane Lynch. Still, they're thinking big and small at the same time.
"Hopefully, the show will be an advertisement," said Gard at Destination Madison. "The culinary scene in Madison is one of the key things that we have been talking about from before 'Top Chef.' We're already planning to accelerate our promotion of that next year."
Gard described digital ad campaigns in drive-markets and direct flight markets, PR efforts to "attract content creators and travel writers who focus on travel with a culinary aspect." There could be a "Top Chef" Madison tour and campaigns on social media.  
Gard expects the "Top Chef" effect in Madison to have very long legs.
"When our sales team is trying to get the attention of a huge convention or a big organization to meet here in Madison, and they're looking at five different places, we're the ones that can say, 'We just hosted 'Top Chef,'" he said. "That great farmers' market that you saw? That's a three-minute walk from the convention center.
"We are already getting this massive awareness about Madison's culinary scene," he added. "To see that opportunity grow next year when it actually airs … we're going to have a lot of chances to convert that awareness to visitation."