Travel is back on the cards to a limited number of destinations on the green list, but what about for those who are double-vaccinated? As of mid-June 2021, nearly 60 per cent of the UK adult population have been given both doses of a Covid vaccine, and are waiting to see what this could mean for their next trip. Here's what we know so far.
How long do I need to wait to travel after having my second Covid vaccine?
As it currently stands, vaccination status does not make a difference to UK residents' ability to travel – everyone is following the same traffic light system, which consists of different rules around testing and quarantining depending on where you're travelling to. However, some countries have said they will allow vaccinated visitors to enter without quarantine, with most requiring at least two weeks to have passed since the second vaccine. They include:
Bosnia and Herzegovina – Requires proof of vaccination more than two weeks old.
Croatia – Visitors must present a vaccination certificate showing that at least 14 days have passed since their second injection.
Portugal
France
Greece
Spain
Faroe Islands
Iceland
We recommend checking each country's entry requirements before travel, as these can change often and quickly.
Do double-vaccinated people need to quarantine when returning to the UK?
If you have travelled to an amber list or red list country, currently the answer is yes. For the former, you're required to quarantine at home for 10 days and take PCR tests on days two and eight (or short-cut this if you pay to have an additional test on day five and it proves negative, though this option is not available in Northern Ireland). For the latter, you must quarantine in a government-approved hotel at a cost of £1,750 per person.
If you've travelled to a green list country, you do not need to quarantine on return to the UK. These rules remain the same whether you are fully vaccinated or not.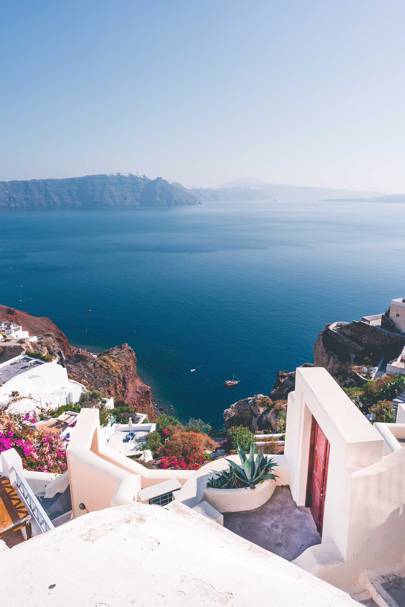 How do I check my COVID-19 vaccine status for travelling abroad?
Your NHS appointment card from vaccination centres cannot be used to demonstrate your vaccine status. However, the government recently added a section to the NHS app (note: this is not the Covid-19 Track and Trace app) confirming vaccination status. To access this you must download the app to your smartphone and register. From there, you will be able to access your history through the Check your Covid-19 Vaccine Record section.
You can also access the information by logging into the NHS website, or you may request a vaccination certificate by calling 119.
We recommend checking that your destination country will accept this as proof before travelling.
Like this? Now read:
Which countries are on the UK's travel ban red list?
Why you should think about booking a holiday now