Tired of the classic movie and dinner date night combo? Us too. That's why we're always on the hunt for new things to do, scouring the city for not-boring Brisbane activities — ones that are guaranteed to take your next date way beyond done-before beers at the pub. Whether you're taking someone on a second date or doing your 100th with your significant other, we've got some killer (and, yes, cute) ideas for dates to go on this week, no matter how much money you've got to spend. Just think of us as your cultural wingman. You're welcome.

FREE
ENJOY BRISBANE FESTIVAL'S FREE OUTDOOR ART
Couples of Brisbane, you have an important question to ponder: how do you like your glowing circles? Do you like them globe-shaped and looking like planets? Do you prefer them flat and able to be hopped across? Or do you like them glimmering like bubbles and stacked high?
Whichever one you pick, you can see it this week in Brisbane — until Saturday, September 24. Actually, you can check them all out, which is our recommendation, with each three forming part of the 2022 Brisbane Festival lineup.
Thanks to Luke Jerram's Mars, you can take a peek at the red planet, via a seven-metre orb that's shining above West End's West Village. And, courtesy of Jen Lewin's The Pool, you can get leaping — there's a 100-plus light pads at South Bank ready for you to enjoy, and they change colour as you touch them.
Or, also at South Bank, Ephemeral does indeed resemble a tower of bubbles. It appears different by day and by night, should you need an excuse to head along twice.

UNDER $20

BROWSE AND BUY PLANTS WHILE SURROUNDED BY GREENERY
If you and your other half are fond of spending your time browsing through stalls, looking at local wares and buying everything from arts and crafts to fashion and homewares, then you've probably made a visit to a BrisStyle market. The Brisbane group hosts several regular events around town, including the Brisbane Twilight Markets in King George Square and The Handmade Market outside the Queensland Museum. It doesn't usually focus primarily on greenery, though — which is one of the reasons that its returning Plant Market is so special. Here are two others: it's happening in spring, so it's the ideal time for it; and it's happening in Roma Street Parkland.
From 9am–2pm on Saturday, September 24, you'll want to head to Roma Street Parkland's celebration lawn to get shopping. Yes, you'll be looking for greenery while surrounded by greenery.
As well as plants, there'll be gardening accessories and floral-themed homewares on offer, and you can book into a kokedama workshop, too. Or, if you fancy learning how to make gum nut flowers, macrame pot holders or kokomodas, they're also part of the lineup of ticketed classes.
Expect food trucks onsite as well, because we all know that trawling the markets is hungry and thirsty work.

UNDER $100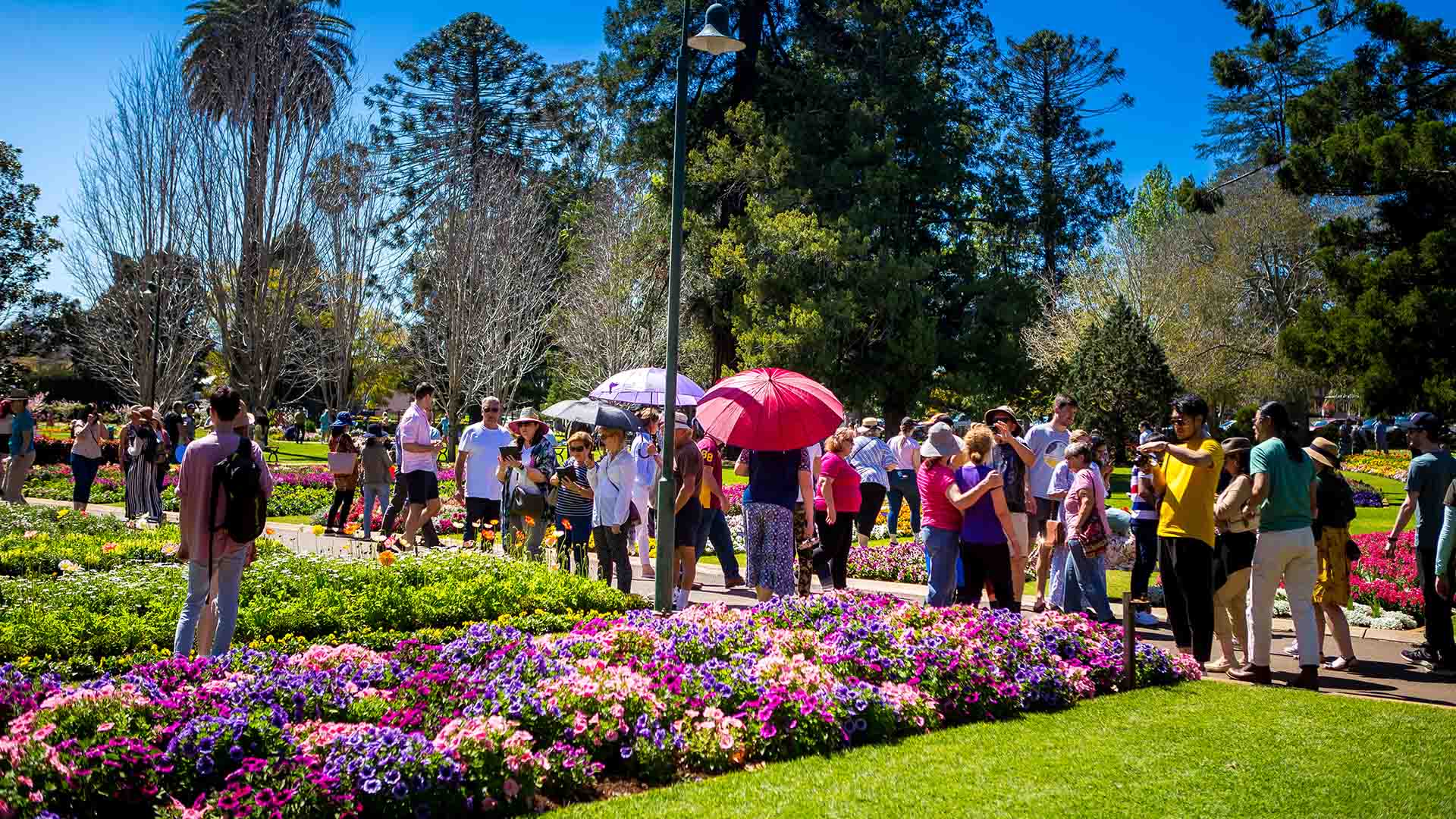 HEAD WEST TO FROLICK THROUGH THE FLOWERS
Every year when spring hits, Toowoomba becomes the brightest place in southeast Queensland. Blooms blossom, greenery sprouts and flora reaches towards the sun — that's right, it's Carnival of Flowers time. And, it's running all month, right through until the very end. That gives you and your special someone plenty of opportunities to hit up the colourful month-long floral fiesta.
Until Friday, September 30, you'll want to head west, which is where Carnival of Flowers is blooming for its 73rd year. As always, its 2022 program is taking over a variety of Toowoomba locations — including Laurel Bank Park and the Botanic Gardens of Queens Park — to showcase all of the gorgeous florets, growths and gardens around town.
The big attraction: more than 190,000 blossoming bulbs. No, this huge (and free) carnival isn't short on natural splendour. Attendees can also expect everything from park tours to food festivals — amid the kaleidoscopic arrays of tulips, petunias and poppies, of course.
Food trucks slinging bites to eat, a food trail showcasing local eateries and a ferris wheel with a blooming great view are also on the bill, as are a series of talks in local pubs, a dog-friendly program so that your pooch can get in on the action, both guided and non-guided walking tours, pinot and painting sessions, a big food and wine festival, a cinema under the stars and a floral parade. And, yes, the illuminated night garden is back as well.

UNDER $250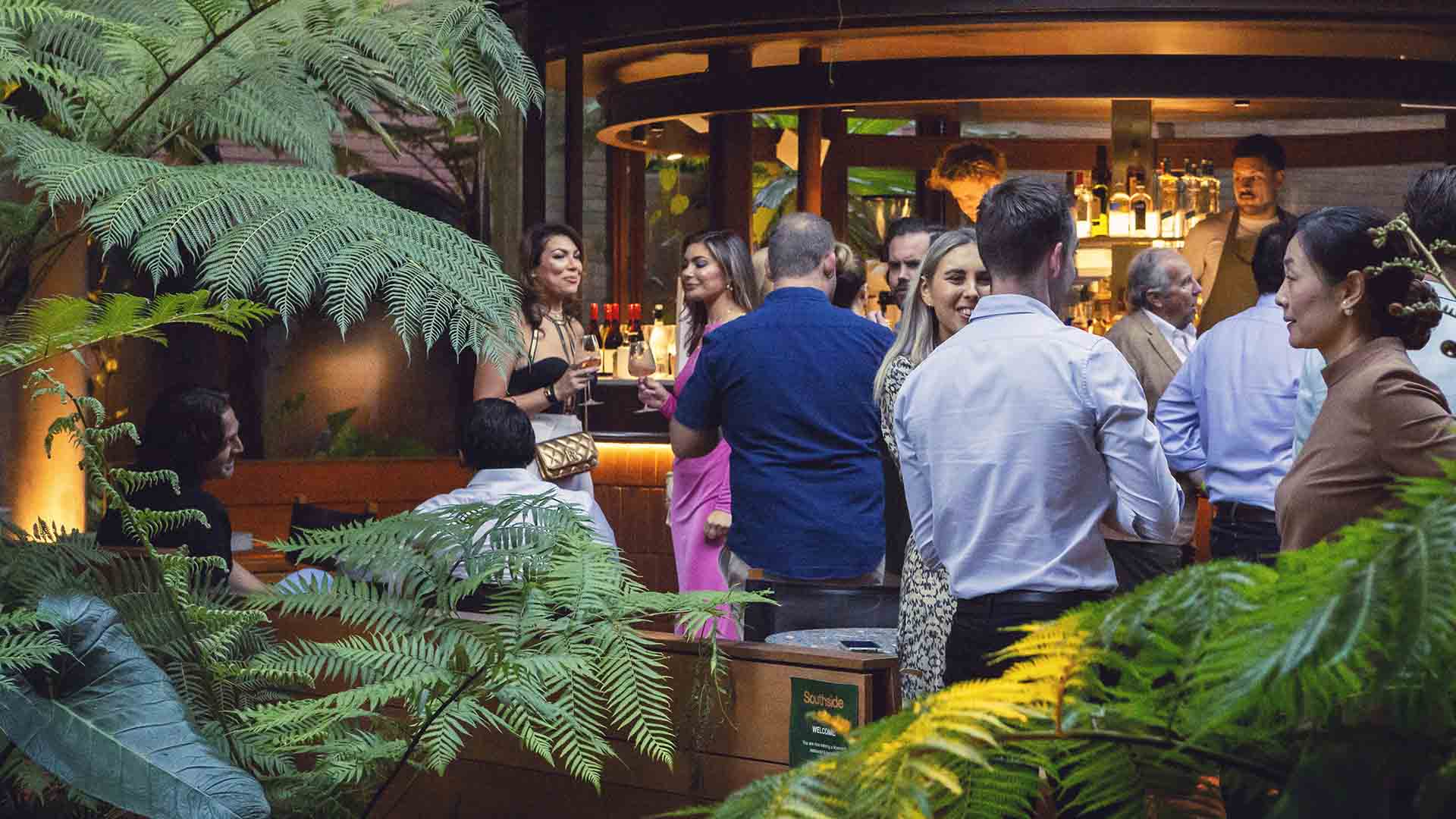 DRINK ALL THE WHISKY IN A LANEWAY
Were and your significant other the type of kids who spent too much time trying to win prizes from claw machines? Are you now the kind of adults who like your spirits with an amber hue? In great news for everyone who falls into both categories, Whisky Whisky combines the two — because who said that sipping drams and testing your hand-eye coordination to win whisky-themed prizes can't go hand in hand?
Taking place across two sessions, from 12.30–3pm and 4–6.30pm on Saturday, September 24 at Fish Lane, Whisky Whisky comes from the folks behind Supping Club. As the event's name makes plain, this afternoon is all about whisky appreciation. For your $129 ticket, you'll be able to taste your way through more than 80 different local and international whiskies from 30-plus brands, including varieties from Bladnoch, Coastal Stone, Archie Rose, Starward and Kilchoman. That's plenty to say cheers to, clearly.
You'll also get your own glass to keep, and a lunchbox of pan-Asian-inspired eats from Hello Please to line your stomach. And, you'll score a token for one top-shelf dram of your choosing as well.
When you're not sampling whisky — or vying for prizes at the claw machine — you can opt for frozen whisky sours, Sea Legs Brewing Co's beers and non-boozy beverages, although they'll all cost you extra.

A MASSIVE BLOWOUT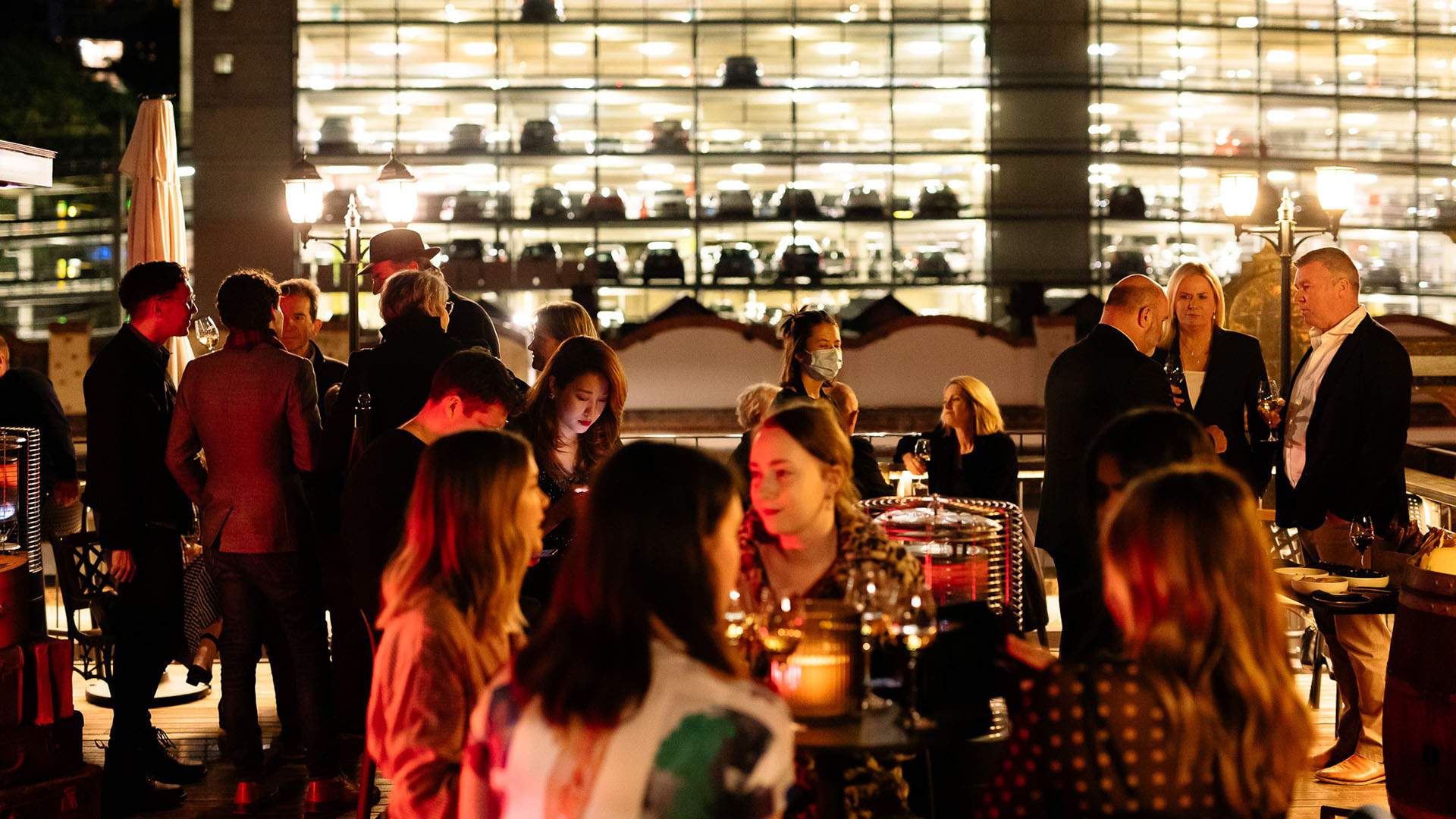 PICK BETWEEN ONE OF SIX SIMULTANEOUS ROOFTOP PARTIES
It isn't every night that Brisbane hosts six synchronised rooftop shindigs. Nope, just Friday, September 23. Raise the Roof is a new part of the Brisbane Festival program, helping send it off in style as it comes to an end. The sextet of soirees will feature six artists and/or artist collectives such as Michael Zavros, Briefs Factory International and The Grates' Patience Hodgson, all curating a venue each around a specific colour palette. If you and your favourite person are heading along, you'll be asked to embrace the theme.
On the agenda, all kicking off at 7pm: Briefs' Studio 54-inspired tropical disco at Fiume Rooftop Bar, where the dress code is tequila sunrise disco and pretending your in the 70s is the done thing; Utopia at The Grove on Queen Street, with Jesswar, Milan Ring and more playing tunes, and green hues featuring in a big way; and a French salon-inspired night at Ooh La La Rooftop, where hosts Counterpilot want you wearing red (and spying it all around you, too).
There's also an ancient Greece-inspired party at Lina Rooftop, where you're asked to "channel your inner Grecian god or goddess — but make it blue"; an 80s fantasia at Iris Rooftop, and 'Purple Rain' won't just be on the soundtrack; and all things pink and glittery, aka Hodgson's contribution, shining at The Terrace Rooftop Bar.
Tickets vary in price from $100–200 depending on the party, with a three-hour food package included at the lower price and drinks also on offer at the higher end.

Top image: Justin Nicholas.