As a traveling nurse, Davis spent her career working in Maui, the Virgin Islands, California, Colorado, Vermont and beyond. After a hectic 2020 due to the demands of COVID, she retired last December.
Last spring, she decided Harrison, at 12, was ready. They sat down with a Road Scholar catalog and pored over trips designed for grandparents and their grandchildren. They considered adventures like camping in Yellowstone, but chose Costa Rica.
"I had no idea what it was going to be like or what we were going to do," Harrison, an articulate pre-teen, said.
New adventures
They flew from Dallas to San Jose, the capital of Costa Rica. The hotel in San Jose was "lovely," Davis said.
From there, the whirlwind started as 22 people, half grandparents and half grandchildren aged 9-17, set out to learn about Costa Rica. They learned about the migratory pattern of butterflies.
They had a cooking class. "We made local cheese from goat milk," Harrison said.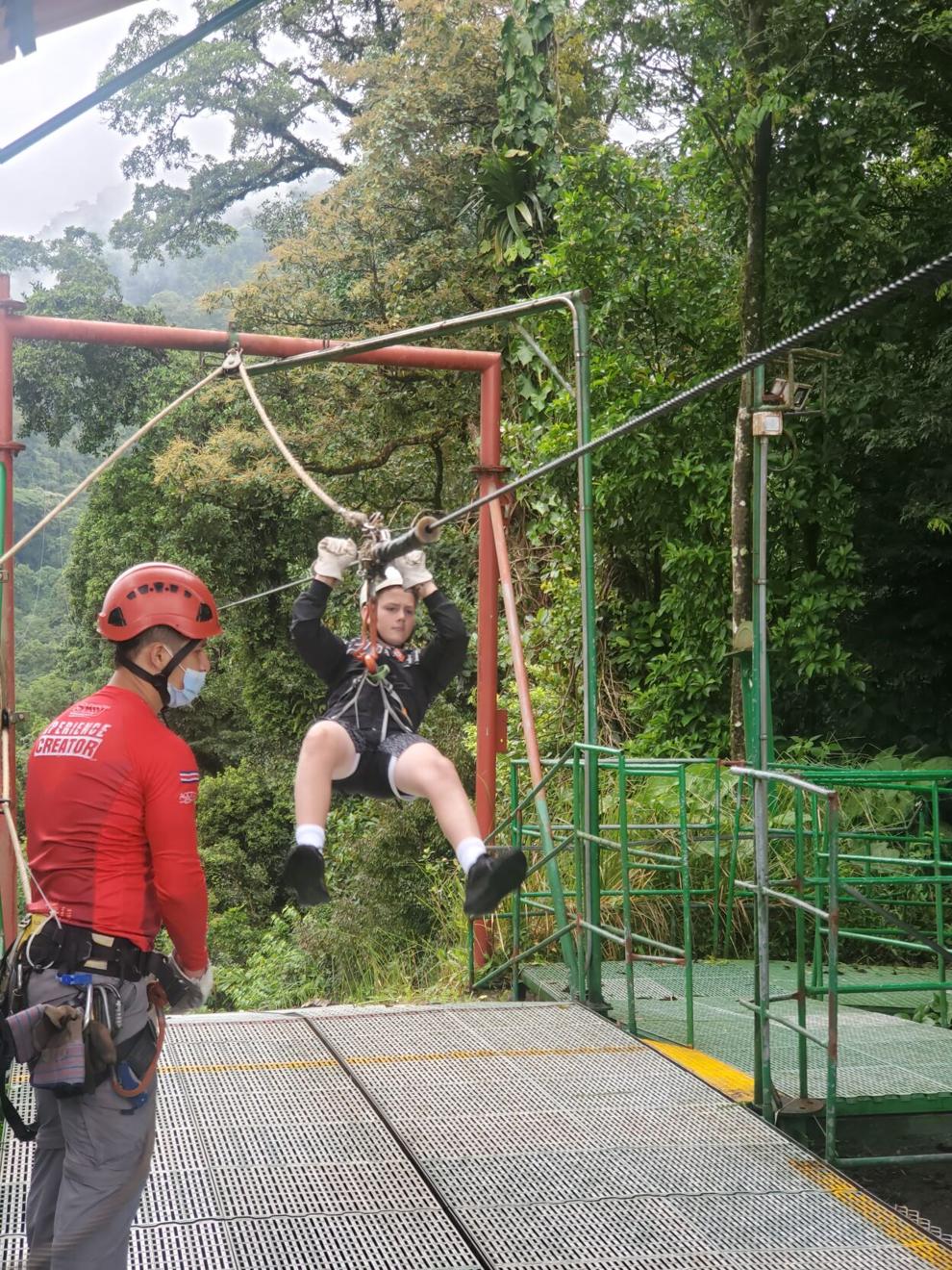 On the third night, they stayed in a hotel deep in the rain forest. "We had TV in two places, but we never turned it on," Davis said. By then, too, the teens had begun to make friends with each other.
A raft trip was postponed due to heavy rains and fear of flooding from the mountains, so they went to a pineapple farm instead. Davis learned that pineapples should be bought when they are green, not gold. "Buy it green. They pick it when it's green," she said. She and Harrison were invited to eat all the fruit they wanted.