Travel restrictions are slowly lifting across the UK, with 12 countries placed on the government's green list on Monday 17 May. This list is due to be reviewed on Monday 7 June, and more countries that meet the requirements could be added. The USA is currently on the UK's amber list. This means that while it is legal to fly to the USA from the UK, the government is not encouraging would-be leisure travellers to visit at this time.
Will the USA let British travellers enter the country?
Since Monday 16 March 2020, it has not been possible for anyone who has been in the UK within the previous 14 days to enter the USA. These restrictions currently also apply to those who have been in Ireland, Schengen zone, Iran, Brazil, China or South Africa. There are some exemptions, including permanent US residents and US citizens, specified close family members and diplomats.
All passengers flying into the USA from anywhere else in the world are required to provide proof of a negative Covid test (PCR or antigen) taken no more than 72 hours before departure. The Centers for Disease Control and Prevention (CDCP) also requires that anyone arriving into the country quarantines for at least seven days after arrival, and takes a Covid test between days three and five.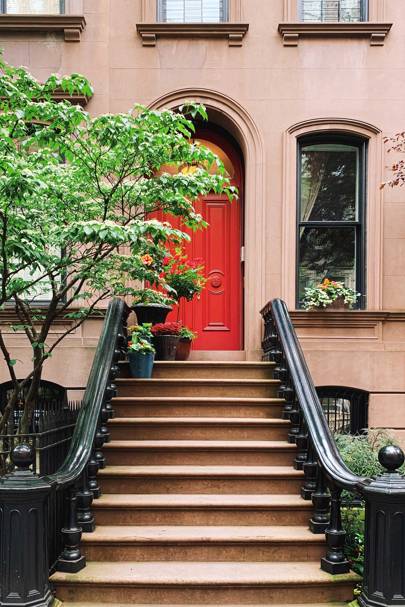 Are the rules likely to change to allow holidays to the USA this year?
As Covid cases fall and vaccination rates rise in both countries, there have been rumours of a UK-US travel corridor being established, although neither government has confirmed any change to the rules.
Is the USA still in lockdown?
It's a different story across the country. In New York, the original epicentre of the USA's Covid outbreak, domestic travellers are welcome again, most face mask requirements have been dropped, and bars and restaurants are operating at maximum capacity if all customers are fully vaccinated. Some less hard-hit states barely went into lockdown, and have been open for months, with social-distancing guidelines in place.
Can Americans visit the UK?
Yes, as long as they present a negative pre-departure test and self-isolate at home for 10 days, as specified by the rules of amber list countries. However, the CDCP still advises US citizens against travelling to the UK.
So, while the UK won't stop British travellers from flying to the USA, currently most won't be able to enter the country under the USA's restrictions. This could change later in the summer, so keep checking the Foreign Office website and make sure to arrange extensive travel insurance if you are booking a trip for later in the year.
Like this? Now read:
Can I go to Greece? The rules for travelling from the UK this summer
Who can travel to the UK and what are the rules for entering?