The UK's traffic light system for travel has been in place since Monday 17 May, and although Ibiza was initially added to the amber list, the government announced in its latest review that it would be moved to the 'green watchlist' from Wednesday 30 June. So what exactly does that mean for your holiday this summer? Here's what we know.
Is Ibiza on the green list?
Well, yes and no. Since 4am on Wednesday 30 June, Ibiza and the Balearic Islands have been on the green watchlist. This essentially means that it is treated as a green list destination – so you do not need to quarantine on return to the UK, and only have to take one PCR test two days after landing – but it could also be moved back down to the amber list at a moment's notice. Countries on the watchlist will be kept under review '…with a particular focus on variants of concern'.
What are the entry requirements for Ibiza?
While previously, travellers from the UK were able to enter Spain and its islands without any testing requirements, new rules have been brought in for British travellers due to the Delta Covid variant. Now, tourists must present a negative PCR test or proof of full vaccination to enter.
Spanish prime minister Pedro Sanchez said: 'What we are going to do is apply to British tourists who go to the Balearic islands the same requirements we make of other European citizens. They will need a full dose of vaccine or a negative PCR.'
A health-control form must also be completed no more than 48 hours before travel. For the most up-to-date rules, we recommend checking the government website, as things can change quickly and without notice.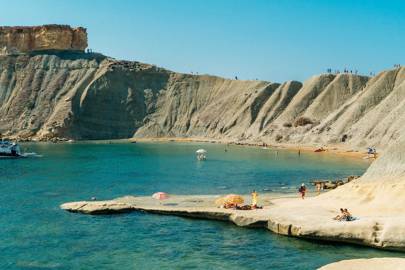 Will Ibiza go on the amber list?
Potentially, yes. The government will review its traffic light system every three weeks (the next travel review is due on Thursday 15 July), but may make changes sooner if a country becomes a risk. For now, if you're planning a trip, we recommend booking with a flexible policy and investing in travel insurance with Covid cover for extra peace of mind.
Where to go: Hiring out a villa on Ibiza or its little sister, Formentera (where the same entry requirements apply), is a brilliant option, and there are plenty with availability by the beach this summer.
What to do: Ibiza may not be the party island it usually is due to Covid restrictions, but that makes now the perfect time to take in the beauty of the destination. Book into some of Ibiza's best restaurants, such as Mikasa, or hire a car and spend time travelling around.
Like this? Now read:
The best hotels on Ibiza and Formentera
Where to eat in Ibiza off the beaten track