Travel to Dubai has been off limits for most of 2021 as the United Arab Emirates was added to the red list back in January to prevent the spread of Covid-19. But in early August, the destination was finally moved to the amber list and is open to UK residents who can show a negative Covid test. Here's what you need to know about heading there this summer.
Why did Dubai move to the amber list?
After almost seven months on the red list for travel – which meant returning UK residents had to quarantine in a government-approved hotel – Dubai was moved to the amber list on Sunday 8 August 2021. Since Monday 19 July 2021, double-jabbed travellers and children under 18 have been exempt from isolating after visiting most amber list countries. However, those who are not fully vaccinated will need to isolate at home for 10 days and take PCR tests on days two and eight following their return to the UK.
What are the entry requirements for Dubai?
Dubai and the rest of the UAE are open to travellers from the UK, although they must show proof of a negative Covid PCR test taken no more than 72 hours before departure. Those heading to the emirates may be required to undertake a further PCR test on arrival and will have to isolate pending the result.
Visitors to Dubai must have valid international health insurance before travelling, and will need to register their details on the Covid-19 DXB Smart App. They will also be required to fill out a Health Declaration Form and a Quarantine Form. Both need to be printed, completed and handed over to Dubai Health Authority staff on arrival.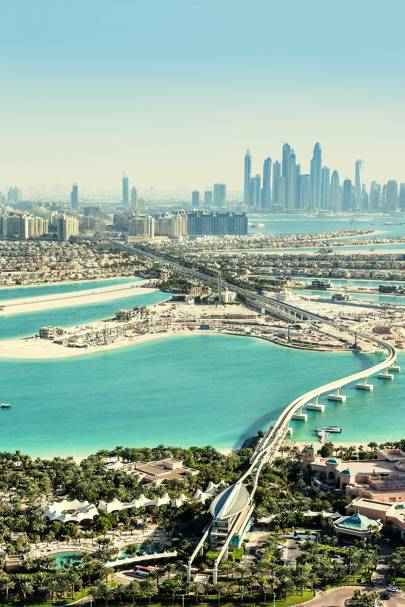 Do tourists have to quarantine in Dubai?
If travellers are required to take a PCR test on arrival in Dubai and the result is positive, they will need to isolate for 10 days, usually at a private address if suitable, or a hotel or government facility.
Will Dubai go back on the red list?
It's impossible to know what will happen in future as the Covid pandemic continues. For now, if you're planning a trip it's best to check the government website regularly to ensure you're up to date with the latest news. We also recommend booking with a flexible policy and investing in travel insurance with Covid cover for extra peace of mind.
Like this? Now read:
Traffic light system for travel: Which countries are green, amber and red?