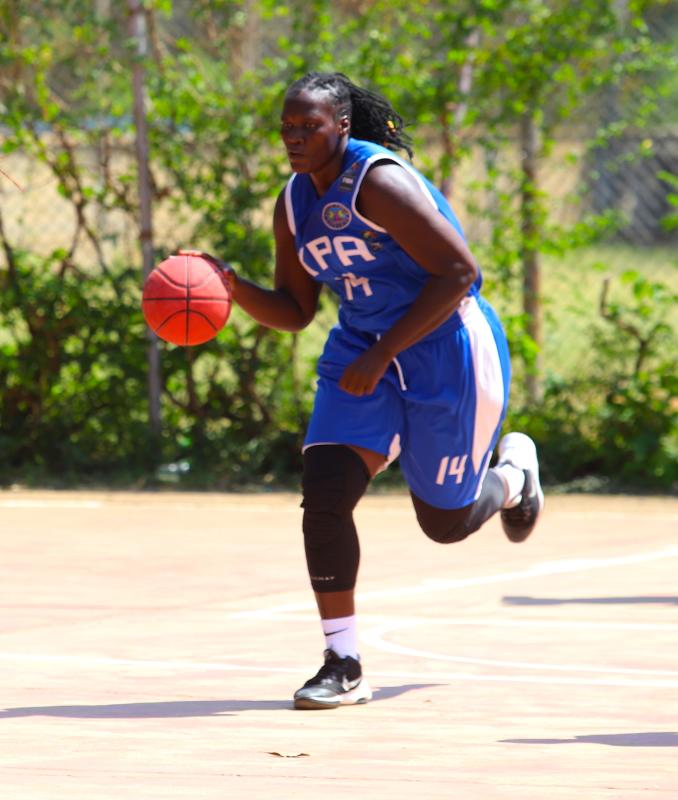 Kenya Ports Authority (KPA) women's captain Vilma Achieng is confident of helping her team remain top of the Kenya Basketball Federation women's Premier League ahead of their Saturday fixture against Strathmore to be played at Nyayo Stadium from 10 am.
KPA lead the standings with 27 points after winning 13 of the 14 matches they have played and Achieng says their focus remains to win all their matches.
Speaking to the Standard Sports, the Kenya Lioness center said they are targeting to get to the playoffs with the advantage of playing at home rather than risk being on the road during the knock out stages.
"Our objective is to win the games and remain on top of the table. In that manner, we get the advantage of playing some crucial games at home," she said.
Achieng who led her team in thrashing Eagle Wings 65-27 last weekend believes they can dominate on the road just as they do at home court in Mombasa and all it takes is focus and determination.
"Obviously playing home is way comfortable than playing away. Despite COVID-19 protocols that bars fans from watching the matches this day the home teams still have home advantage. So to counter such cases we ensure that we go to camp earlier to acclimatize just before the matches," said the captain.
Strathmore are second-last in the standings with 17 points after losing nine matches and winning four.
On Sunday, KPA will face off against fifth-placed University of Nairobi Dynamites at the same grounds from 9am before defending champions Equity entertain Storms from 12pm.
KBF Women's Premier League Fixture
Saturday
Strathmore v KPA-Nyayo, 10am
Sunday
UoN Dynamites v KPA-Nyayo, 9am
Equity v Storms-Nyayo, 12pm