A life-changing trip?
'Many years ago I went to Thailand with my now wife Leighton Meester. We spent some time in Bangkok but were mostly in Phuket. We drove around a lot, which was a great way to discover the island. It was the sunsets that really stayed with me.'
Have you managed to get away recently?
'Even though we live in Los Angeles, I'd never been to Joshua Tree before. I tend to wait for work to take me away, but since I hadn't been anywhere for a while, we decided to go for a long weekend with another family. There was a lot of playing around and enjoying the landscape. We roasted marshmallows, we went on a small hike in the national park where there are all these piles and piles of boulders stacked on top of each other and trees that create a very alien landscape. It's always surprising to travel a few hours from home and find yourself somewhere that's as exotic as the other side of the world.'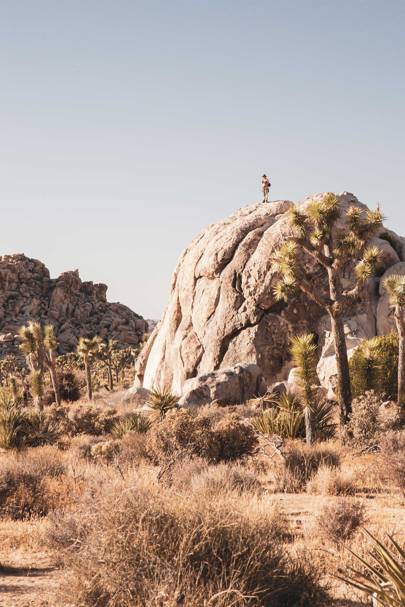 A destination that most lived up to the hype?

'South Africa. My longtime friend and agent told me Singita Lebombo Lodge was one of the best hotels he'd ever been to, and it did not disappoint – it completely embraces and reflects the landscape of the region. It was such an experience, going out all day and getting up close to the animals. We saw a leopard chasing a gazelle, a pack of lions lounging, all of the big five. We can't wait to go back once our kids are older.'
A memorable filming location?
'I shot three seasons of StartUp, a show about crypto-currency, in Puerto Rico, as well as a movie, Welcome to the Jungle, so I ended up there for three years on and off. It was a very surreal place to be living and working in. While some people probably experience a little island fever, I surf a lot and love living by the ocean. I had the food dialled up too – I could live on plantain. I stayed in a few different neighbourhoods in San Juan; you only have to drive 10 minutes out of town and you're in a much more remote spot. I never expected anywhere that close to America to be like that – cotton-candy sand, turquoise water. I was like, holy shit, this is like being in the middle of Indonesia!'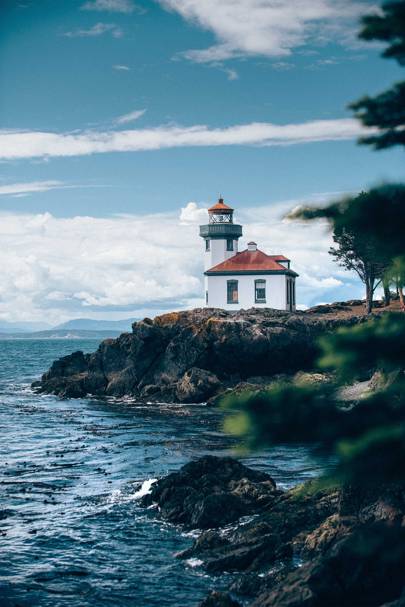 Tell us about a great restaurant you've discovered on your travels

'Jose Enrique in San Juan – it's the name of both the chef and the place. Whenever people visited me, we'd go down to La Placita, the town square, which is a cool destination in itself, with incredible archi- tecture. We'd put our names down because it doesn't take reservations, then order a drink at one of the many bars. The Mojitos are super-strong – we got hammered from just one while waiting for our table. They serve a deep-fried whole red snapper, which is beautiful, and yuca mash, and the salads are amazing too. It can be hard to get fresh vegetables in Puerto Rico, so you take any opportunity you can to eat some lettuce. I've also worked in Toronto many times over the past four years, and there's a handful of spots I often return to. Byblos in Downtown is always busy – there's a falafel salad which is delicious; another one has loads of edible flowers in it. You construct the lamb wrap for the main course yourself and they bring you all these little sides to have with it. It's just heavenly.'
The most interesting person you've met?
'George Miller, the director of the original Mad Max films as well as the 2015 version. I went to Australia just over a decade ago for a short-lived Justice League movie that never happened in the end. He was directing it, and I think because it never got made, he's less real to me than if I had got to know him better. Even in my short time with him, he was fascinating. When the most recent Mad Max came out, I was blown away by that detailed fantasy world he had built. At the time he had such a wonderful résumé but hadn't made live action in decades – he'd done Babe and Happy Feet – and so it was amazing to see someone who had not been doing it for so long come back with such a zeitgeisty, cutting-edge film. He certainly seems like an Australian national treasure.'
Best city in the world?
'I do love Los Angeles. I'm from San Diego, so it's familiar to me – they share some of the same DNA for sure – but LA still has this otherness to it. It's so vast, there are many pockets to be discovered and lifestyles to lead. I know lots of film and TV productions are set here, and it's probably just my own myopic view, but in the era I grew up in – the 1980s and 90s – so much of the stuff I watched helped mythologise it for me. Point Break, Beverly Hills Cop, Die Hard; lots of action movies. I loved The Terminator and I remember all these images of alleys from the chase sequences – that made a big impression on me.'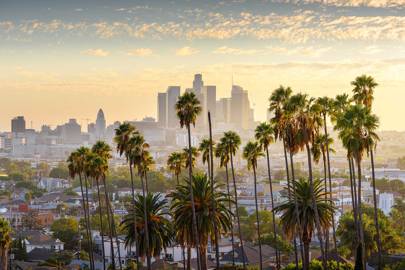 Your favourite place to stay?

'The Beverly Hills Hotel. It's kind of bouji and kitsch – you know, that classy sort of tacky. But it's got such a look to it and I really like it. I worked as a valet there for a season when I was 19 and had just moved to LA. But I only spent time in the parking lot and in the bowels of the building. It has this quite secretive all-day diner, the Fountain Coffee Room. It's downstairs, it has no windows and you wouldn't know about it unless you were a guest, but it serves food day and night.'
Adam appears in 'The Kid Detective', available to rent and download now. 'Promising Young Woman' is out now.
Like this? Now read:
Casey Affleck's favourite places in the world
Ramla Ali's favourite places around the world, from London to LA
Our expert travel insiders share their favourite places in the world