FOOD AND DRINK
Berkeley County
1. Brix 27
Designed as a gathering space for friends and family, Brix 27 has a focus and commitment to cultivating a downtown wine experience. Brix 27 offers an extensive variety of wines from around the world that pair perfectly with high-quality culinary dishes prepared in the open concept kitchen.
2. Thai Martinsburg Restaurant
Thai Martinsburg Restaurant provides a wide array of authentic Thai food and drinks. The diverse and flavorful menu has something for everyone, from mild to hot, vegetarian or not.
3. Good Natured Collective
Good Natured sells groceries and produce as well as homemade soups, sandwiches and desserts prepared daily in the cafe. The market offers hundreds of bulk herbs, supplements, organic cheeses, non-dairy products, meat substitutes, organic grains and beans, tinctures, personal care products, organic wines, organic local produce and more.
4. AM Brews & Amani Brewery
www.facebook.com/amanibrewing/
www.facebook.com/AmaniMorningBrews/
Amani Brewing is a small batch craft brewery in Martinsburg. The goal of the brewery is to create well-crafted beers at a place that friends, family and community will gather. At the same location, AM Brews serves craft coffee, energy drinks and light fare for breakfast—seeking to make mornings brighter, one cup at a time.
5. Pedalin' Pints
With 12 craft beers on tap inside a 10,000-square-foot building that features one of America's Best Bicycle Shops, Eastern Panhandle Bicycle Co. or EP/BC has entertainment, games, food trucks and a friendly atmosphere. Pedalin' Pints features the largest selection of on-premise craft beer in the Eastern Panhandle of West Virginia, which include several WV brews.
Morgan County
6. Charlotte's Café
Charlotte's is a family-inspired, locally-sourced diner style restaurant in Berkeley Springs. The diner provides family-focused and friendly service and has a delicious take on the classic American diner menu using the best local products.
7. Berkeley Springs Brewery
www.berkeleyspringsbrewingcompany.com/
The first craft brewery in the Eastern Panhandle of West Virginia, Berkeley Springs Brewery has wide open spaced seating, dog-friendly outside seating, craft beer, kombucha, root beer and a freshly-prepared BBQ pub menu. The location also features local musicians in its rustic atmosphere.
8. The Beehive Café
The Beehive Café features thoughtful vegan food, carefully crafted coffee and a wholesome community. One of the newest businesses in Berkeley Springs, the café sources its ingredients locally, and the menu changes with the seasons.
9. Cacapon Mountain Brewing Company
This new brewery in Berkeley Springs is a family-friendly brewpub, offering a rotating tap list and small food menu.
Jefferson County
10. Abolitionist Ale Works
Featuring fun, flavorful and unique beers for every palate, Abolitionist Ale Works has a mission to "abolish the predictable and the mundane. Come be an abolitionist." Additionally, the location offers daily specials on food, hosts events and remains a staple in the downtown Charles Town community.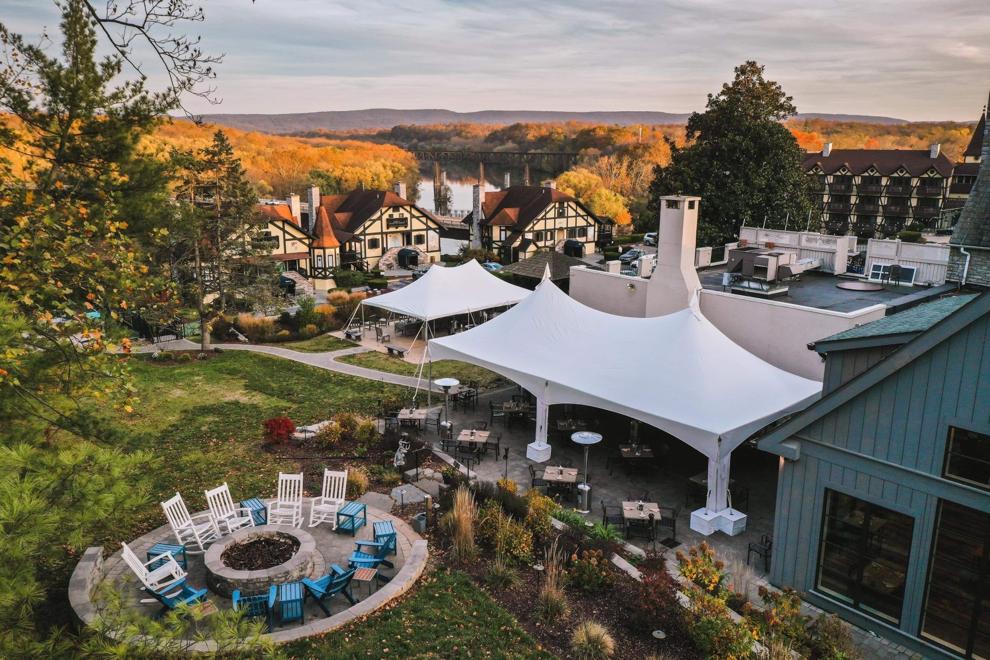 11. Bavarian Inn and Bavarian Brothers Brewing
www.bavarianinnwv.com/bavarian-brothers-brewing.php
The Brew Pub features a dining area with wooden tables and chairs that can be set up flexibly for individual dining tables or to mimic a German style beer hall. Featuring A-frame type ceilings with exposed wooded beams, huge glass doors that access the Garden Patio and views of the brewery and its stainless-steel tanks make this an impressive space.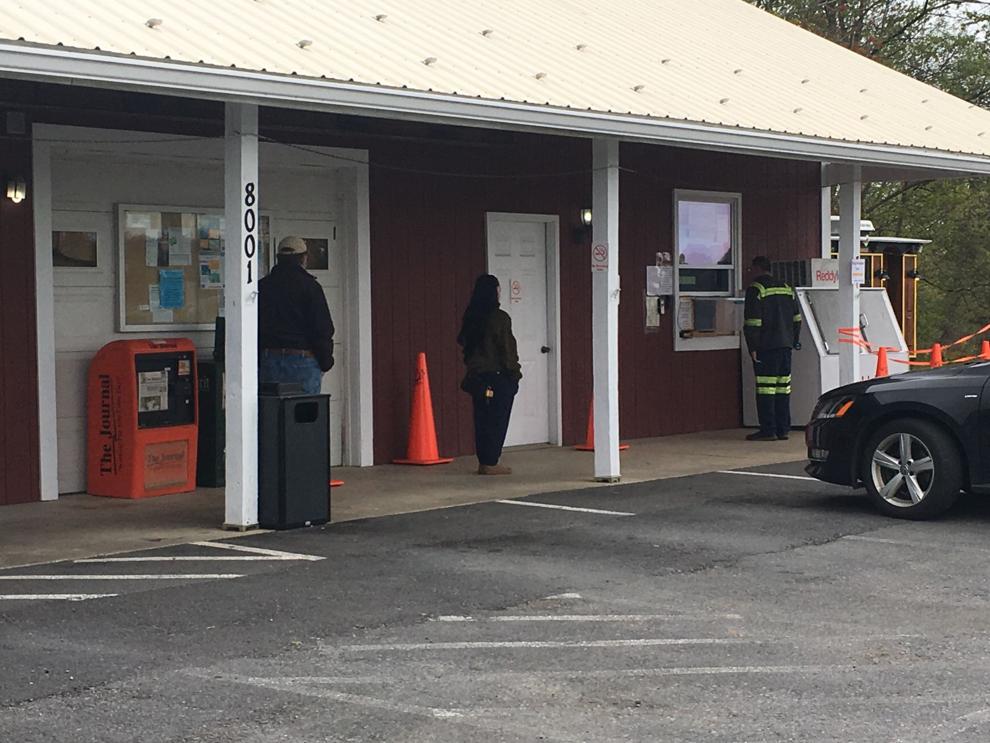 12. Black Dog Coffee
The Black Dog Coffee Company was "born out of a decade's long journey in search of the ultimate cup of coffee." This specialty coffee house is located near Ranson on the left side of Route 9 if you are traveling further into Charles Town. With an express window, seating inside, and endless options for your morning or afternoon cup of coffee, Black Dog has a unique and inviting atmosphere.
13. Devil's Due Distillery
www/facebook.com/DevilsDueDistillery
At Devil's Due Distillery, all of their fine whiskies are produced using local county grains to give patrons a true taste of what Jefferson County has to offer. Choose from a variety of bourbons, ryes, wheat whiskies and moonshines. A trip there includes free tastings, whiskey talks and classes, guided whiskey making tours, bottle and merchandise sales and an event space. Join them for a taste of "Almost Heaven, made in West Virginia."
ARTS AND CULTURE
Berkeley County
14. Historic Apollo Civic Theatre
The historic Apollo Civic Theatre has stood through two world wars, a depression, an economic boom and many other major events. The Apollo Civic Theatre represents two things – the beautiful building and the wonderful theatre organization. The Apollo is a place of art, culture and community.
15. Local Farm Markets: Pick your Own Produce
Whether it is Orr's, Spring Valley, Southside, Kitchens or Taylors, Berkeley County has several farmers markets that offer a wide variety of options for not only fresh produce, but pick your own apples and berries, historic orchards, local artisans and sometimes live music and events.
16. Mountain State Apple Harvest Festival
In its 42nd year, this year's festival will take place Oct. 15-17. A festival to celebrate the apple harvest in the area and the community of the Eastern Panhandle, the Mountain State Apple Harvest Festival will take place at the Berkeley County Fairgrounds. Featuring food, events, contests, arts and crafts and an outdoor space to gather with friends and family, this tradition has something for everyone.
17. Main Street Martinsburg Events
www.mainstreetmartinsburg.com/
Main Street Martinsburg is a collaboration of dedicated volunteers, business and property owners, concerned citizens and local governments working together to promote and enhance the economic strength of historic downtown Martinsburg. Outdoor concerts, arts and craft fairs, spring events and festivals are just among some of the many things Main Street Martinsburg hosts throughout the year—keep up to date on events through the Facebook page and the website.
Morgan County
18. Morgan Arts Council at the Ice House
Featuring an event space, two galleries, retail art shop, a wet classroom, break room and MAC office. Literally thousands of people have enjoyed, bought, practiced and made art in the Ice House since its acquisition.
19. Mountain Laurel Gallery
www.mountainlaurelgallery.com/
Located in the historic spa town of Berkeley Springs, Mountain Laurel Gallery has been promoting, marketing and selling the works of American artisans for more than 15 years. Selected as a Niche Magazine Top 100 retailer of American Craft, the gallery offers a wide selection of ceramics, fashion accessories, jewelry, glass, metal, wood and more. Each handcrafted piece is selected based on its unique blend of function, design, beauty and quality.
20. Berkeley Springs, WV
Friendly people, welcoming mountains and a sense of place mark Berkeley Springs as a getaway for all seasons, all people and tastes. The town has been voted USA Today's Top 10 Best Small Historic Town in 2020, Best Spa Town in the Blue Ridge in 2020 by Blue Ridge Outdoors, named one of 13 Most Romantic Small Towns in America in Reader's Digest in 2020, West Virginia's Best Small Town in 2020 in Far and Wide, and USA Today's Top 10 Best Small Southern Town in 2015.
21. Travel to Experience the West Virginia Fall Foliage
www.wvtourism.com/seasons/fall/
Visit www.wvtourism.com/seasons/fall/ to explore the Fall Foliage Map by WV Tourism—travel the Panhandle and the state through September and October to capture some of the most colorful views of rolling mountains, hills and landscapes. Autumn is a perfect season to explore the Mountain State.
Jefferson County
22. Downtown Charles Town
Historic sites, buildings with murals, shops and dining, downtown Charles Town is a great idea if you are wanting art or culture in your life. The downtown atmosphere also features museums, galleries and homes from the time of the American Civil War.
23. Shepherdstown
With galleries, music shops, sections of cobblestone sidewalks, breathtaking views, and plenty of things to see and do, Shepherdstown, WV offers a wide variety of art, culture and opportunity to learn about the historic area that was voted one of America's "coolest small towns" by Budget Travel.
24. Moutain Heritage Arts and Crafts Festival
The Mountain Heritage Arts and Crafts Festival is held on Sept. 24-26, and it brings live bluegrass music, several crafts, fine arts wine from the area's wineries, local craft beer and several food options to the rolling hills of the Jefferson County Fairgrounds.
25. Old Opera House Theatre Company
Tucked into historic Charles Town, the Old Opera House one of the area's most charming treasures. This active playhouse is one of the oldest operating live theatres in West Virginia. First opened in 1911 and operated by the Old Opera House Theatre Company since the early 1970s, the Old Opera House has a rich tradition of bringing Broadway-style musicals, dramas and comedies to the Eastern Panhandle and surrounding community.
ADVENTURE AND SPORTS
26. Watch Shepherd Play at Ram Stadium
Shepherd football has become one of the top Division II programs in the country, currently led by hometown star Tyson Bagent at quarterback. After kicking off the year with three away games, the Rams host their home opener against Kutztown on Saturday and Hall of Fame weekend on Oct. 2 against Shippensburg. Games are on Saturdays at noon. For a complete schedule, visit www.shepherdrams.com.
27. Hit the Links
The Eastern Panhandle and surrounding areas are home to some beautiful golf courses that provide the chance to get outside as the weather turns to fall. The Woods, Locust Hill and Cacapon State Park all offer Panhandle courses, while a quick trip to Maryland or Virginia can give a change of scenery at courses like Black Rock in Hagerstown or Rock Harbor in Winchester. For those looking for the fun of a driving range, Top Golf in Ashburn provides the perfect venue for a family outing, date night or hangout with friends.
28. Hike Local Trails
From the Appalachian Trail and Maryland Heights to the C&O Canal Towpath and Cacapon State Park, the Eastern Panhandle and surrounding areas provide plenty of opportunities to get out and connect with nature. Fall colors are expected to hit the area in late October, just in time throw on a sweatshirt and enjoy the crisp weather on local trails.
29. Take Some Swings
The Battery in Ranson allows for baseball season to continue into the colder days with a state-of-the-art indoor facility. With indoor hitting and pitching tunnels, baseball lovers can enjoy the game even when the weather isn't ideal. For more information, call 304-724-6878.
30. Winchester Speedway
The final races of the season are nearing at Winchester Speedway with just a few weekends remaining for the fun. The Ernie D. 40 wraps up this month's action on Saturday, and October showcases various models on the track on Oct. 2, 9 and 16. For more information, visit www.winchestervaspeedway.com.
31. Head to the Coliseum at WVU
The men's and women's basketball teams at WVU return for another season, the excitement of being on the court high. The men open with three games at home, starting Oct. 29 with an exhibition game against Akron, the proceeds benefiting the Norma Mae Huggins Cancer Research Endowment Fund. The women's team also sees some early action in Morgantown with action beginning on Oct. 28. To check out the schedules for both teams and to purchase tickets, visit www.wvusports.com.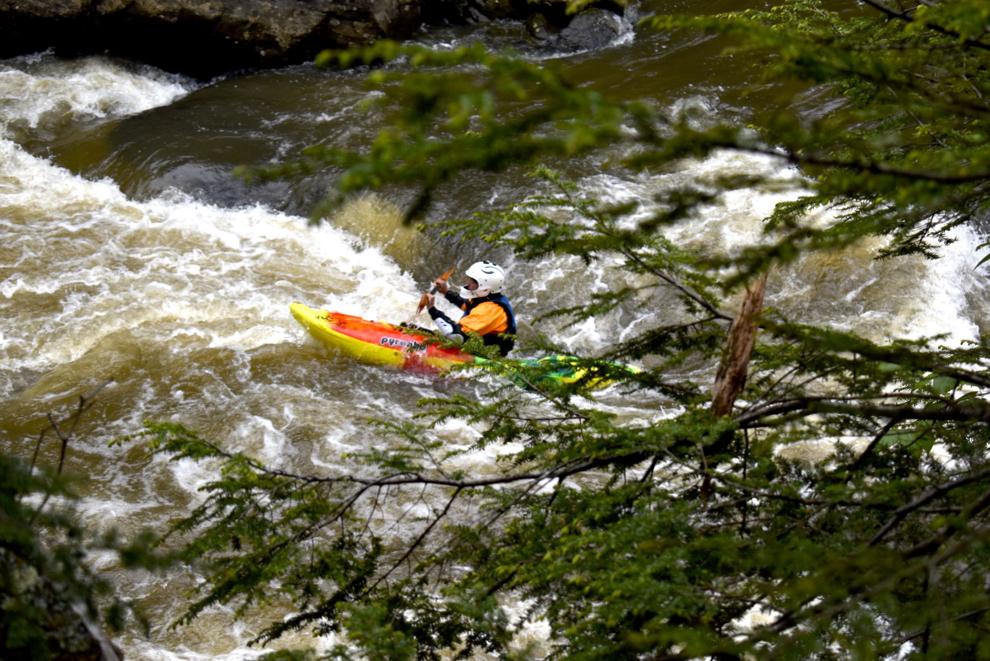 32. Spend Some Time on the Water
Several waterways locally, including the Shenandoah and Potomac rivers and Opequon Creek, offer the chance to enjoy the serenity of a kayak trip. With opportunities for the novice kayaker or exciting trips for the more experienced, the area gives chances to appreciate the natural beauty of the Eastern Panhandle. Kayaks can be rented at River Riders (www.riverriders.com) and River & Trail Outfitters (www.rivertrail.com). 
33. Under The Lights
High schools athletes of the Eastern Panhandle provides sports fans a chance to enjoy competitive action on a budget as local teams have developed into some of the top programs in the state. Whether it be a Martinsburg football game, a Hedgesville soccer game, a Musselman volleyball game or a cross country meet featuring all the local schools, there's sure to be excitement found in the thrill of competition. To see schedules for the Eastern Panhandle Athletic Conference schools, visit www.epacwv.org.
34. Find Your Zen
Several yoga studios around the Panhandle provide serene places to enjoy the practice. Jala Yoga has locations in both Shepherdstown and Winchester, while Double Iris is located in both Charles Town and Shepherdstown. All studios locally offer classes in various sections of the practice as well as opportunities for beginners and experienced individuals.
35. Seven-Ten Split
Pikeside Bowl takes the activities indoors with 28 tenpin lanes and a chance for plenty of wholesome fun. Flashback Fridays offered a themed night to enjoy the lanes, and other special nights add to the excitement of a bowling night. For more information, visit www.pikesidebowl.com.
36. Paint the competition
Head to Gerrardstown's North Mountain Paintball for a chance to paint away the competition. There are all-day passes available as well as pricing for groups as family and friends can team up for a paint-filled afternoon. For more information, visit the business' Facebook page at North Mountain Paintball or its website at northmtnpaintball.com.
37. Take to the courts
There are plenty of beautiful tennis courts around to take a swing at being the next Rafael Nadal. Berkeley County Parks and Rec recently upgraded the courts near P.O. Faulkner, and Jefferson County is home to great facilities at Jefferson Memorial as well as newly upgraded courts at both high schools.
HISTORICAL ATTRACTIONS
38. Belle Boyd House
The Belle Boyd House homed one of the country's most infamous female figures as it was the converted home of Civil War Confederate Spy Belle Boyd. The rooms provide an authentic trip back to the late 1800s, to the days of Belle Boyd. The house features rotating collections of Civil War items. For more information, visit www.wvtourism.com, or learn more to he history, visit, www.bchs.org.
39. Historic Shepherdstown Museum
A central location for local Civil War history, Shepherdstown's past is encapsulated at the Historic Shepherdstown Museum. The Entler Hotel location features artifacts from the town's history, preserved documents and stories a plenty, open to the public for tours as well as for research purposes in the archives. Visit www.historicshepherdstown.com for more information.
40. Hagerstown City Park
A hidden gem in the middle of Hagerstown, Maryland, City Park offers several historic options to enjoy, including the Jonathan Hager House, the Valley Art Association, the Washington County Museum of Fine Art and the Vietnam War Veterans Memorial. Sprinkled throughout the park are several chances to appreciate historic monuments. Check out www.hagerstownmd.org for more information.
41. Charles Town's Haunted History Walks
Mixing the history found in downtown Charles Town with the supernatural, Charles Town's Haunted History Walks gives guests a trip through the ages balanced with the excitement of spooky stories. Private and public walks are available, and more information can be found on the business' Facebook page, Charles Town's Haunted History Walks.
42. Lower Town Harpers Ferry
The location of John Brown's Raid, a wax museum features vivid displays of the events, taking visitors back in time. Various locations are marked throughout the town that played key parts in the raid and Civil War. 
43. Martinsburg Roundhouse
The B&O Martinsburg Roundhouse dates back tot he 1840s, and its history includes being a stopping point for Stonewall Jackson in May of 1861 as he and his troops traveled east. The facility was used until the mid-1980s and is the only cast iron-framed structure of its kind still standing today. More information can be found www.themartinsburgroundhouse.com.
44. Paw Paw Tunnel
The Paw Paw Tunnel is a 3,118-foot long canal tunnel as part of the C&O Canal. Created by using more than 6 million bricks, it's been called "the greatest engineering marvel along the Chesapeake and Ohio Canal National Historic Park." The tunnel can be explored by flashlight and is rumored to be haunted.
45. Antietam National Battlefield
The location of the bloodiest day of the Civil War, the Antietam National Battlefield spans just over 5 square miles. Portions of the battlefield can be walked, or visitors to the area can drive along the roads and stop at various signs and monuments along the way. More information can be found www.nps.gov.
46. Storer College Campus
Storer College operated as an educational institute from 1867 until 1955, the college working as a Historically Black College. The institute has gained national notoriety as an HBC in a town where the fight to end slavery began. For more information, visit www.nps.gov.
47. Stonewall Jackson's Headquarters
One of the most famous leaders in the Civil War, Stonewall Jackson's Headquarters Museum can be found in Old Town Winchester, allowing visitors the chance to experience the living quarters and daily life of the general. The museum features the largest collection of Jackson's memorabilia and personal items. More information can be found at www.winchesterhistory.org.
48. Kernstown Battlefield
The Kernstown Battlefield in Winchester was the site of two battles during the Civil War, one in 1862 and another in 1864. Visitors are able to tour the battlefield and learn more about the family that survived both battles. For more information, visit www.kernstownbattle.org.
49. Brunswick Heritage Museum
The Brunswick Heritage Museum features two museums in one in a sense. One floor presents exhibits stories that built the railroad town, while the other showcases a scale model railroad that depicts B&O Metropolitan subdivision from Brunswick to Montgomery County, Maryland, to Union Station in Washington D.C. More information can be found at www.brunswickmuseum.org.
WITH THE KIDS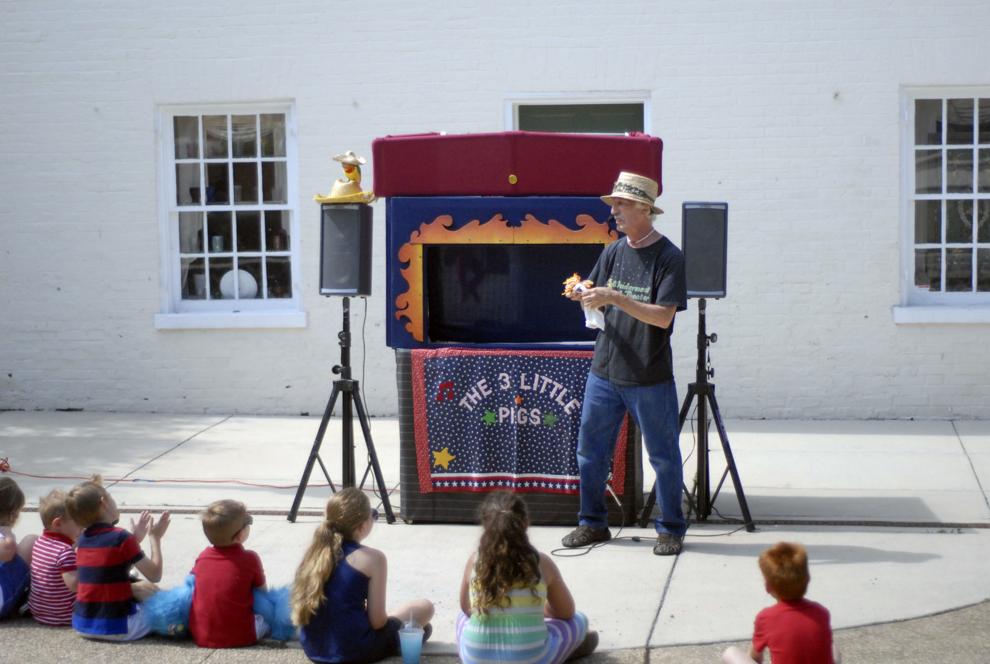 50. Wonderment Puppet Theater
Wonderment Puppet Theater is a full time, year round puppet theater for families with several original shows every year. Wonderment Puppet Theater is the only existing permanent puppet theaters in West Virginia. Enjoy an exhibit hall, puppetry store and a personal studio for creating future shows. For more information, visit wondermentpuppets.wixsite.com/mysite-1/
51. Tilt Studio
Rides, snacks, video games and unforgettable attractions await your family at the Tilt Studio located in the Valley Mall food court in Hagerstown, Md. To just name a few are bowling, laser tag, mini golf and much more! Free to enter, just grab a play card and load it with funds for "fun in full blast" with your family. For more information, visit tiltstudio.com/locations/hagerstown-md/.
52. Haunted Asylum Camp Frame
The Haunted Asylum at Camp Frame is a haunted attraction located in Hedgesville, featuring more than 7,000 square feet of fun with the proceeds benefiting the Berkeley County Relay for Life. The Asylum is open for its 8th season every Friday and Saturday from Oct. 4 until Nov. 2. For more information, visit www.relayhaunt.com for more information.
53. Clearbrook Park
In addition to the numerous offerings of outdoor fun for families to enjoy, Clearbrook Park in Frederick County, Va., the annual holiday light display is sure to put awe in the local children's eyes. Walking in a Winter Wonderland is a lighted walking holiday tour highlights hundreds of thousands of lights, nightly appearances by Santa and a computer controlled display with music. This year's display is from Nov. 26 to Jan. 2.
54. New Hopewell Center for the Arts
New Hopewell Center for the Arts is more than just a dance studio, offering arts for ages three up to adult in Kearneysville. The center offers aerial classes to color guard to musical theater to Tai Chi and private vocal, piano and wedding dance lessons. For more information, visit newhopewellcenterforthearts.squarespac.
55. JayDee's Family Fun Center
JayDee's Family Fun Center is a one stop shop for all your family fun experiences. This Inwood center features attractions to activities to kids parties and future preschool and summer camp. Attractions include an arcade, go-karts, batting cages and miniature golf. Activities include a fitness center and nature zone. For more information, visit jaydeesfun.com.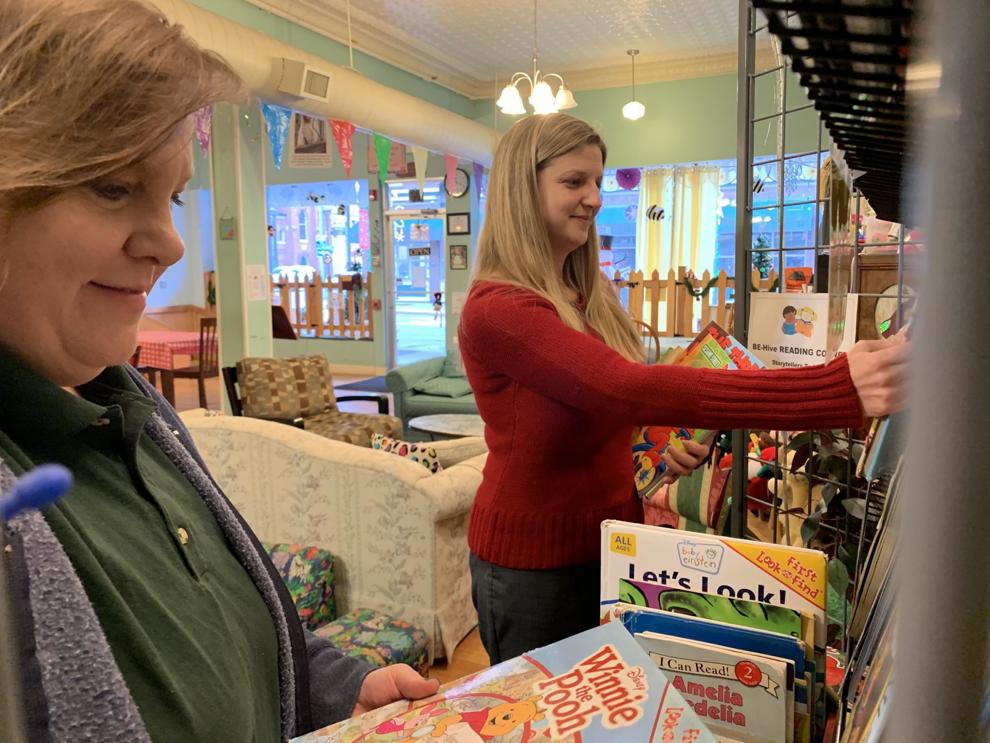 56. Be-Hive
Geared toward families with kids age 0 to 13, Be-Hive, soon to be located 123 S. Queen Street with Tony M Music, is a nonprofit encouraging fun and connection with other families with young children. Families can enjoy activities ranging from games, musical performances, theater skits, movies, storytelling and much more, focused on life principals. For more information, visit then on Facebook.
57. Roads and Rails Museum in Frederick, Md.
Be transformed to a miniature world at the Roads and Rails Museum located in Frederick, Maryland. The museum celebrates miniature railroads and features a working volcano, walk-through mountains, a subway and so much more. To learn more about one of the largest miniature world model train displays in the country, visit www.roadsnrails.com/home.html.
58. Catoctin Wildlife Preserve and Zoo
Located less than an hour away in Thurmont, Maryland, is 50-acres of natural ponds and lush landscaping; home to more than 450 exotic animals and more than 300 species. From llamas to bears, monkeys, big cats and pythons, The Catoctin Wildlife Preserve and Zoo allows each guest to get as close to these animals as safety permits. For more information, visit catoctinwildlifepreserve.com/about-us/
59. Sky Zone
At the Sky Zone Trampoline Park in Hagerstown, Md. the motto is if you can walk, you can jump. Attractions include wall to wall trampoline courts, hoops of different heights to accommodate jumpers of all sizes, a foam zone, free climb, zipline, Ninja Warrior Course and more! Little leapers is held from 10 a.m. to 2 p.m. Tuesday and Friday, which is a fun, high-energy play adventure, created for parents and little ones to enjoy together.
OUTDOORS
60. Sleepy Creek Wildlife Management Area
Sleepy Creek Wildlife Management Area, which is located in both Morgan and Berkeley counties, encompasses 22,928 acres and is home to 75 camping sites and Sleepy Creek Lake, which provides a boat launch and fishing. Birders who visit will see spring arrivals of bald eagles and ospreys that nest at the lake. Blue-headed Vireo, Pine Warbler and Louisiana Waterthrushe will soon follow.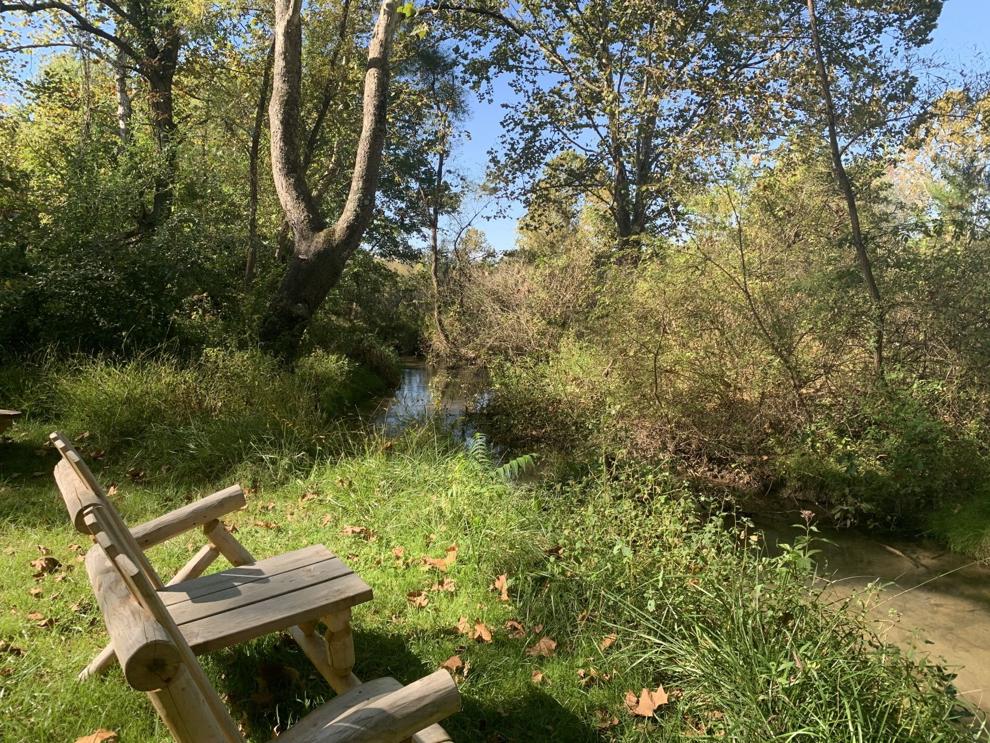 61. Cool Spring Nature Reserve
Donated to the Potomac Audubon Society in 2016, the Cool Springs Nature Reserve in Jefferson County consists of 63 acres of forest, meadow and marsh and is bordered by Bullskin Run. The reserve is home to a nature reserve, 1.7 miles of walking trails, a natural amphitheater, an outdoor classroom, a gazebo and a campfire circle. For more information, visit www.potomacaudubon.org/preserves/cool-spring/.
62. Zip-lining
There are a couple options for local sky enthusiasts who enjoy flying through the trees while ziplining.
River Riders in Harpers Ferry zipline canopy tour includes eight zips, five belayed tandem ladder climbs, two adventure bridges and a 25-ft. free fall rappel from the final platform.
Just over 15 miles on the other side of the border in Virginia, is the Harpers Ferry Adventure Center. The 90-minute tour contains seven zips and a 100 foot Sky Bridge.
63. Eastern Panhandle Recreational Trail
The Eastern Panhandle Recreational Trail is a paved walking and biking path which runs 65 miles across Jefferson, Berkeley and Morgan counties along W.Va. 9. The path has connections to the Shenandoah River, Shepherdstown, C & O Canal Trail, Appalachian Trail and Tuscarora Trail.
64. Find a Park
Berkeley, Jefferson and Morgan counties are home to numerous parks with beautiful scenery and fun things to do for the whole family. What a better way to enjoy the outdoors?
Parks you can explore include: War Memorial Park, Ambrose Park, Poor House Farm Park, Sam Michael's Park, Leetown Park, South Jefferson Park, Moulton Park, Bolivar Nature Park, Morgan's Grove Park, Mount Mission Park, Cacapon Resort State Park, Berkeley Springs State Park and so many more.
65. Cast a Line
Head on over to Cacapon Resort State Park or Greenbrier State Park to enjoy a relaxing day by the water and try your hand at catching some fish. Cacapon features to bodies of water with designated fishing areas.Both bodies of water are regularly stocked with trout, and they are also home to other species, including catfish, bluegill, and bass. Greenbriar Lake is home to species including rainbow trout, bluegill and largemouth bass.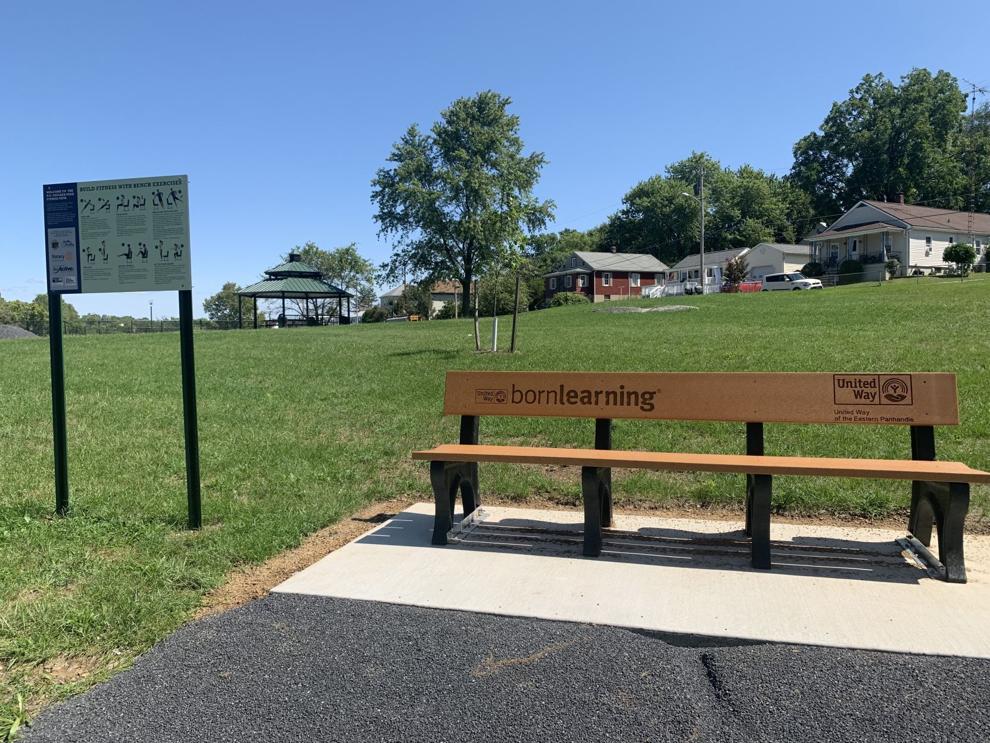 66. Born Learning Center
At P.O. Faulkner Park, the Berkeley County Parks and Recreation has recently completed the 'Born Learning Center,' which is along the trail around the park. The center has signage to do with your children as well as two exercise benches and a picnic table. The project at P.O. Faulkner Park is sponsored by the United Way.
67. Scale a Mountain
Those adrenaline junkies may want to give rock climbing a try by visiting the Harpers Ferry National Historical Park. Within the park, there is a broad range of of climbing, including traditional, top rope, belay, lead climbing and bouldering. For more information, visit www.nps.gov/hafe/planyourvisit/climbing.htm
68. Prospect Peak
Enjoy the views from overlooks? Then Prospect Peak is the place for you and your family. The overlook, also called the "National Geographic Overlook" and "Panorama Overlook" is located in Berkeley Springs and overlooks the Potomac and Great Cacapon Valleys in three states — Maryland, Pennsylvania and West Virginia. For more information, contact the West Virginia DNR.
69. White Tail
From beginners to professionals, White Tail has skiing and snowboarding for all age levels and skills. The mountain is 1,800 feet at its peak with 23 trails, nine lifts and terrain parks. Go for the day or take a trip and stay at the resort. Don't have gear or haven't been skiing or snowboarding before, no problem. White Tail has lessons and gear rentals for that. For more information, visit www.skiwhitetail.com/.
70. Grab a taste of wine
The Eastern Panhandle and surrounding areas are home to wineries, a great outdoor experience for some time alone or time with some friends. Make a day of winery hopping by visiting the Rusty Nail Winery in Martinsburg, the Cold Run Valley Winery in Berkeley Springs, Big Cork Vineyards in Rohrersville and the Winery at Bull Run in Centreville, Virginia.
STATEWIDE
71. Mountaineer Comic Con
Set to kick off Sept. 24, the Mountaineer Comic Con in Morgantown lasts three days and this year will host an army of celebrities, including Emily Swallow of "The Mandalorian" fame and Frankie Muniz, who starred in "Malcom In The Middle." For more on the photo opps, panels and ticket prices, visit mountaineercomiccon.com.
72. The Capitol Theatre
Not only is Wheeling's Capitol Theatre the largest theater in the state, but it will also play home to performances by country star Trace Adkins and "Hotel California," a tribute to the Eagles, in October. If you want to learn more about everything going on a few hours up the road, visit www.capitoltheatrewheeling.com or check out the theater's podcast, "Curtain Call," on Soundcloud.
73. Tamarack
Those who travel I-77 through Beckley have most likely seen the peaked red roof building that houses items more than 2,800 artists and artisans from all of the West Virginia's 55 counties. Complete with concerts, artist demonstrations and a shopping experience like no other, it's one the state's most prominent art hubs.
74. Petersburg Trout Hatchery
With water supplied by an underground spring-water system that keeps temperatures between 52 and 56 degrees all year, the hatchery provides rainbow and golden rainbow eggs, as well as fingerlings, to other hatcheries. Tours are available and more information can be found by calling 304-257-4014.
75. Mothman Museum
The world's only Mothman Museum is located in Point Pleasant and features everything from exhibits to a gift shop — all of it dedicated to the "flying red-eyed creature called the Mothman." And even though the museum opted to cancel its 20th installment of the Mothman Festival in September, the museum is still open seven dates a week and a Mothman-themed escape room is current under construction. For more, visit www.mothmanmuseum.com.
76. Blackwater Falls
Located in the mountains of Tucker County, Blackwater Falls State Park is named after the Blackwater River, which features a five-story waterfall and an 8-mile gorge. One of the most photogenic outdoor spots in West Virginia, enthusiasts can swim, hike and fish at the "black" water staple. To check it out beforehand, visit wvstateparks.com/park/blackwater-falls-state-park.
77. Visit Charleston
Not only could you visit the state capitol building, where tours are available, but you could also take in the public art projects that beautify the street, including the Clay Center's "Hallelujah" sculpture. At night, you'll have options for entertainment as the Charleston Ballet Company and the West Virginia Symphony Orchestra regularly stage performances.
78. The Green Bank Observatory
Featuring the world's largest fully steerable radio dish, the Green Bank Observatory finds itself in the National Radio Quiet Zone, filled with scientists who study radio waves from outer space. While the science center is open for tours, tickets are required and those attending must wear masks. For more, visit greenbankobservatory.org.
79. Explore Lewisburg
Sitting at the crossroads of the Midland Trail, Lewisburg offers such breathtaking outdoor landmarks as the Gauley Bridge and the Cathedral Falls. If nature isn't your thing, the town also plays home to three art galleries with rotating exhibits at Carnegie Hall. To learn more about Lewisburg, visit lewisburg-wv.com.
80. The Exhibition Coal Mine
Ever wonder what it's like to walk through the same spaces coal miners have walked through for years? The Exhibition Coal Mine can provide that experience and more as it offers a tour that includes going 1,500 feet under ground and traveling in a man car from the mine entrance. For more information, visit beckley.org/underground-tour/
81. Head To Huntington
Home to the Museum of Radio and Technology, which features antique televisions, radios and records, Huntington also offers the Heritage Farm Museum and Village, which is a "living history demonstration of Appalachian culture." Hungry? Check out The Market, which features a slew of options for food.
82. New River Gorge
Up for some site-seeing? How about whitewater rafting or climbing, biking and hiking? The New River George National River park can provide all those things and more. Located in Glen Jean, the park's rolling hills and spectacular scenes are sure to make the drive from the Eastern Panhandle worth it.
MISCELLANEOUS
83. Adopt A Dog
October is National Adopt A Shelter Dog Month, so what better time than October to head out and bring home that animal companion you never knew you needed? The Berkeley and Jefferson County Human Societies may be good places to start in the hunt for your next best friend, and you can find out more about them at berkeley.wvhumane.com and jeffersoncountyhumanesociety.net/
84. Educate Yourself
Speaking of National months, October is National Breast Cancer Awareness Month, and if you've known anybody in any walk of life affected by the disease, October would be a good time to honor them and learn more about how you can help, be it through volunteering, donating or anything in between. To find out more about the West Virginia Breast & Cervical Cancer Screening Program, visit talentandculture.wvu.edu.
85. Get Spooky
Head across the Maryland border, into Frederick, and you'll find every weekend in October, a ghost tour throughout the city is available. The tours include nearly 300 years of war, executions and revenge and they are guided by a "ghost" who fought in some of those battles. Reservations must be made and more information is at marylandghosttours.com.
86. Try Your Luck
Autumn means football, and football these days means far more than just plopping on your couch to watch a bunch of guys in helmets run around. Instead, there are fantasy leagues, contests, and, of course, gambling. All you have to do is throw a couple bucks down at the window in Charles Town and bask in the heightened excitement of the game, knowing you bet $5 on the Cowboys to beat the Eagles by three. It's a rush like no other.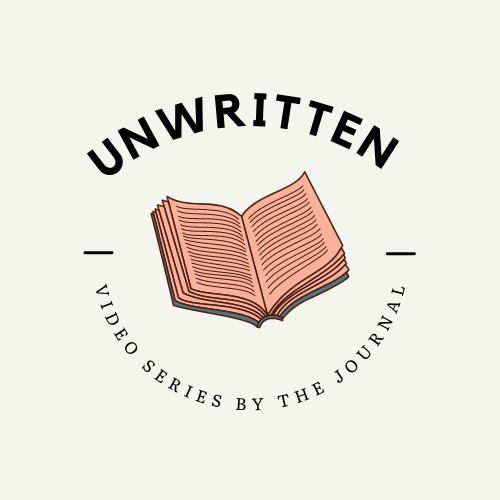 87. Unwritten
Not sure if you noticed, but not too long ago, The Journal began a talk show on its YouTube page called Unwritten. Reporters Jess Wilt and Colin McGuire talk to local newsmakers and if you search through the archive, you'll see Zoom calls with fair princesses, mayors and football coaches, among other area leaders. To check it out, look for "TheJournalWV" on YouTube.
88. Apolloween
Enjoy being scacred and need something to do on any Friday or Saturday night in October? Apolloween, at the Apollo Civic Theatre in Martinsburg, might just be what you're looking for. An annual fundraiser for the theater, Apolloween features everything from a "Rocky Horror Picture Show" performance to the ghosts of the Apollo. For more information on the event, head to www.apolloween.com.
89. Paint For A Cause
There's painting — and then there's painting on wood, and at 7 p.m. on Sept. 24, at 59 East Road in Martinsburg, you can paint on wood with the help of step-by-step instructions. As a result, you'll leave with your own fresh painting and also help Rescue Me WV, which helps save shelter dogs throughout the Eastern Panhandle. Cost for the night is $42 and should you like to drink and paint, you can — you just have to bring your own beer.
90. Pumpkin Patch And Corn Maze        
There's no better time than the fall to explore the fun side of farms and Old McDonald's Pumpkin Patch and Corn Maze can check those boxes off your to-do list beginning Sept. 25. The maze lasts about a half-hour and if you head to www.oldmcdonaldspumpkinpatchwv.com, you'll find pictures of some of the designs they've carved out in fields already. COVID-19 restrictions may apply.
91. Hold Off On Shovels
According to the Farmer's Almanac, we're due for a mild winter, though with how crazy the summer heat has been, you'd be forgiven if you didn't invest much in what forecasts predict anymore. Either way, with the high temperatures so far this year, it's safe to say you won't need to worry about sidewalk salt and snow plows for a little while. Which is a good thing, right?
92. Binge A Television Series
After being allowed to return to some semblance of normalcy after nearly a year of lock-down, there's a good chance you spent as much time as you could outside, visiting places and being anywhere but home. Now that autumn is setting in, however, it's not a bad idea to find that one television show you can sink your teeth into and cuddle up with on those cool nights. Between HBO Max, Disney Plus, Hulu, Netflix and Amazon, there's gotta be something, right?
93. Head Back To The Gym
Summertime and warm temperatures make it easy to work out in the outdoors. But as the days get shorter and the air gets a little crisper, heading back to the treadmills and bench presses might be a good idea — especially if you're looking to make sure your allergies don't act up. Besides: If you're going to start in on being more health at the turn of the year, why not get a few-month head start?
94. Go Antiquing
There's Patriot Antique Center. There's Creek Side Antiques. There's Panhandle Pickers. There are a million more. The Eastern Panhandle is a fantastic place to go antiquing on any weekend (or weekday) afternoon and autumn was tailor-made to inspire nostalgia. So head out and take full advantage of your resources.
95. Pick Up a New Book
Libraries across the Eastern Panhandle are filled with new adventures on the pages of thousands of books. A new book is the perfect way to enjoy a chilly weekend inside while still "traveling" to far off places. Local libraries also offer many activities and clubs to enjoy when the weather cools down.
96. Take a Class
Blue Ridge Community and Technical College and Shepherd University offer plenty of opportunities to further your knowledge in beloved subjects. BRCTC has several adult learning programs, while Shepherd is celebrating the 10th anniversary of its Lifelong Learning Program.
97. Head into the Kitchen
Cooler weather opens the doors for adventuring into new recipes, the perfect time to enjoy trying new takes on old comfort foods or taking a chance at perfecting a family recipe. With orchards all around the Panhandle filled with apples and winter vegetables here soon, head into the kitchen and see where the ingredients take you.
98. Host a Game Night
Whether it be a night with friends or games for the whole family, Game Night is the perfect chance to reconnect with loved ones. Local stores like Engage offer a variety of board games for all ages and interests, or try your hand at a new video game for multiple players. Make a party of it and add food and a theme before enjoying the competition.
99. Prepare for the Holidays
The holiday season will be here before you know it. Get a jump on finding the perfect recipes for Thanksgiving or seeking out that just-right gift for Christmas or Hanukkah to give yourself time to actually enjoy the season once it's here. Local restaurants and shops offer plenty of places to make this holiday season the best yet.
100. Go virtual
Rations Spaceport offers a chance to get out of this world with virtual escape rooms and laser tag as well as physical escape rooms in Harpers Ferry. Ever-changing "room" options make every visit a new experience. For more information, visit the business' Facebook page under Rations Spaceport or visit its website at www.rationsspaceport.com.
101. Lend a hand
Organizations around the Eastern Panhandle could always use a helping hand to meet the needs of the community. From Meals on Wheels to animal shelters to the Boys and Girls Club and more, there are plenty of ways to give back to Eastern Panhandle residents who would use a little help. Be sure to check about COVID-19 restrictions when seeking a place to volunteer.