While tongue-in-cheek Margate and honeypot Whitstable turn heads along the Kent coast, reassuringly old-school Broadstairs keeps things simple. The Victorian seafront, pretty promenade and imposing chalk cliffs haven't changed for centuries. These are the 10 corners of this seaside town to seek out on a daytrip – from lighthouses to salt-water tidal pools.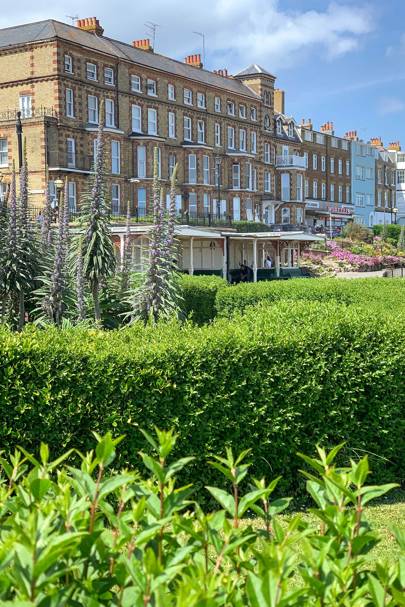 Victoria Gardens

These grassy gardens run alongside the clifftop promenade, built during the late 19th century. The impeccably manicured plot of land overlooks Viking Bay, a horseshoe-shaped bay with soft sand and cerulean waters.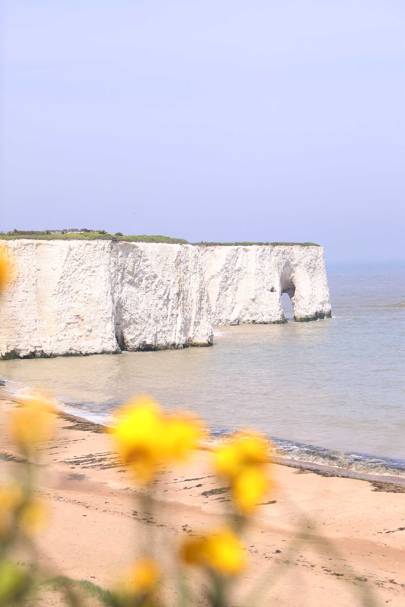 White chalk cliffs of Kingsgate Bay

A popular spot for photographers, the white chalk cliffs of Kingsgate Bay rise up from a quiet stretch of sandy beach, and are a perfect escape from the bigger crowds on the main stretch of sand.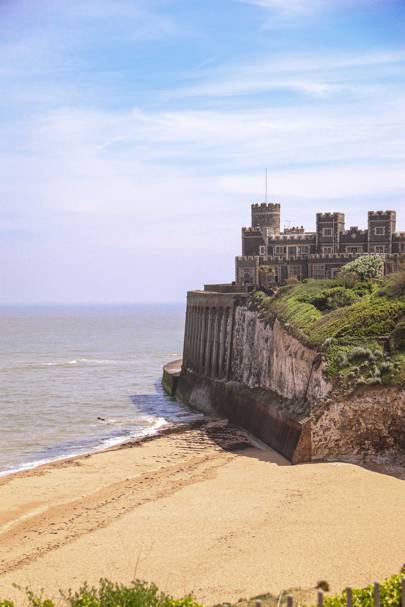 Kingsgate Castle

Peeking over the cliffs at Kingsgate Bay, Kingsgate Castle is now split into private residential properties. But until the 1960s, this was a grand hotel. Built in the 1760s for Lord Holland, a British politician, the castle was initially a stable block for his residence, Holland House and later occupied by Sir John Lubbock – best known for introducing the Bank Holiday Act in 1871.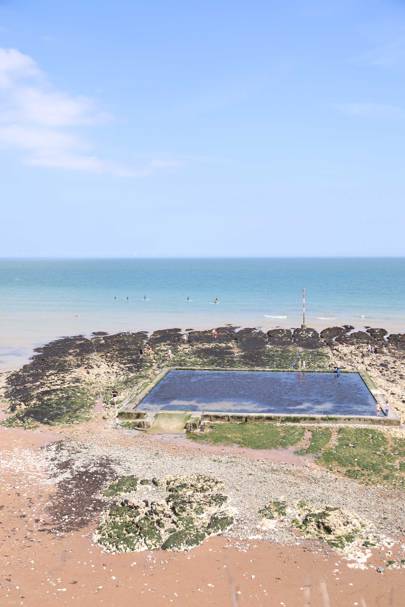 Viking Bay Paddling Pool

This little tidal pool can be easily overlooked, as it becomes completely hidden at high tide. The sea-water pool is one of a handful of similar swimming spots across the Kent coast – check that day's forecast to pin down the best time to visit.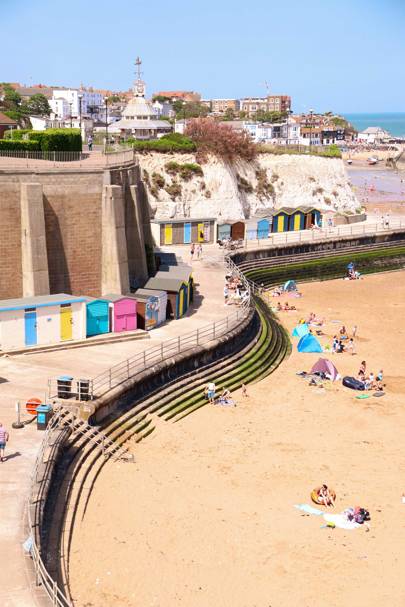 Louisa Bay

About five minutes walk from Viking Bay, quieter Louisa Bay sits just past the clocktower. This is a more peaceful cove, with rock pools and uninterrupted views of the long stretch of golden sand.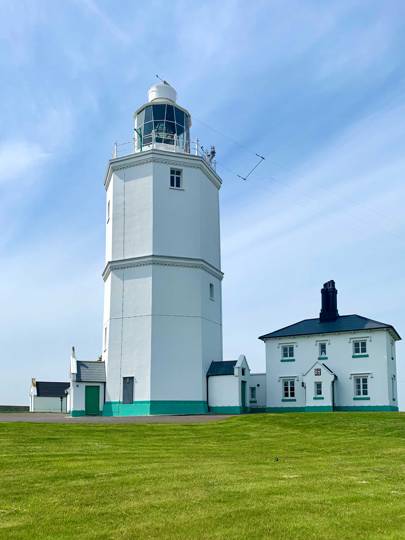 North Foreland Lighthouse

The first North Foreland Lighthouse was built by Sir John Meldrum in 1636, but was destroyed by a fire in 1683. The structure that stands today was built in 1691, with a further two storeys added to the tower in 1793 that stand tall among the green landscapes and pretty Kingsgate Bay.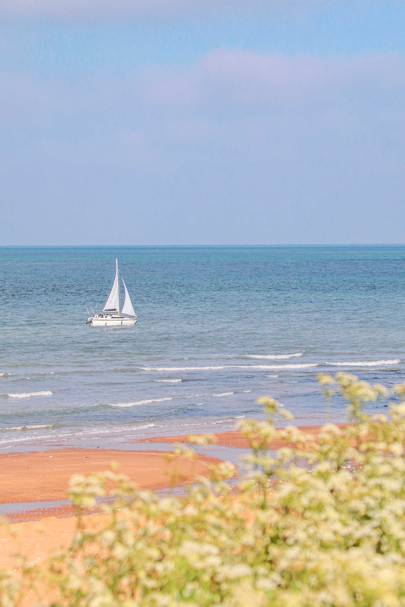 Kingsgate Bay

One of the most peaceful beaches in Broadstairs is located right along Kingsgate Bay, backed by beautiful high white cliffs. This is a popular choice for families – there are a number of great sea caves for little explorers to delve into, and endless views of piercing-blue waters.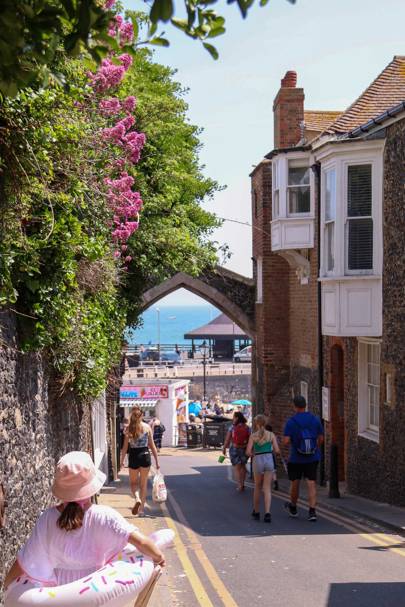 York Gate

Grade II-listed York Gate dates way back to the 16th century, when it was built over a dirt track to the fishing harbour. Today, the arch is the beautiful entrance to the seafront, framing the beach beyond.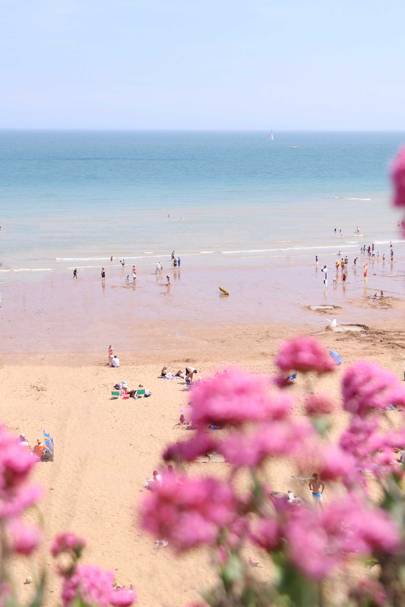 Viking Bay

Vibrant Viking Bay is a classic Victorian seafront spot – it was even once a favourite holiday destination of Charles Dickens – and throwbacks to that golden era of British seaside towns are everywhere. Now, with widescreen views of the long sandy bay, the buzzing boardwalk and cliff-top promenade, Viking Bay is the main draw for out-of-towners on sunny days.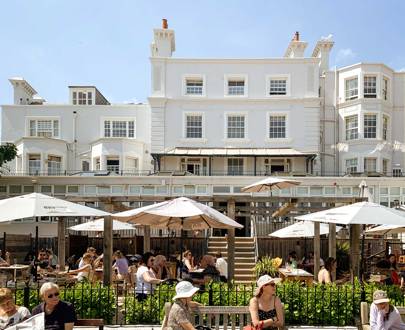 Royal Albion Hotel

Standing in the centre of all the action, the Royal Albion Hotel is the clever place to stop for a drink along the seafront with serious views. Nab a table on the terrace for flaky fish and chips or crab linguine.
Like this? Now read:
The best UK breaks from a train station
The most beautiful places in Kent: See our 10 favourites here